Looking down Franklin Street toward Arch Street from Hawley Street in Boston, around 1870. Photo courtesy of Boston Public Library.
Franklin Street in 2014: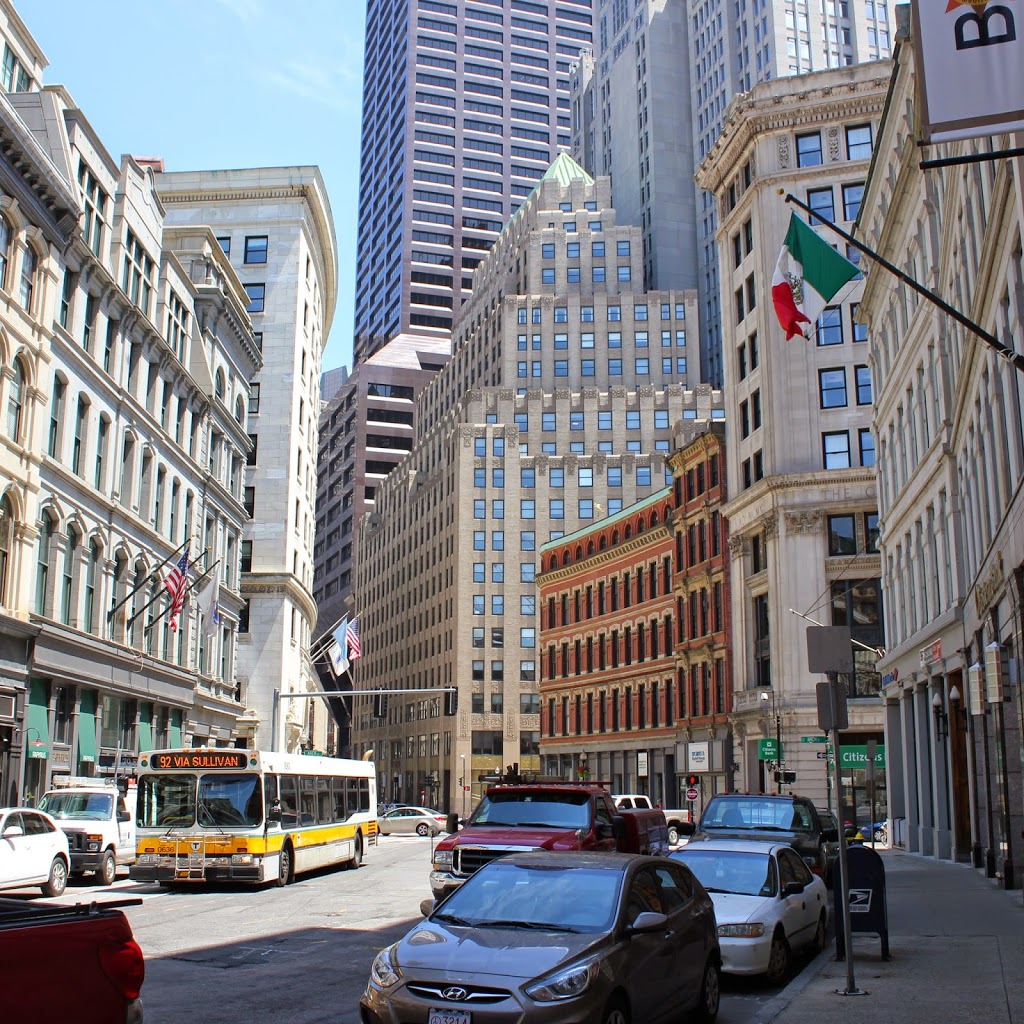 Taken near the ones in this post, the first photo shows Franklin Street after the 1790s row-houses were demolished to make room for commercial development.  When the street was originally laid out, it included a landscaped terrace with a number of trees in the center of the road.  However, after the redevelopment, only a single tree remained, which is seen in the distance of the 1870 photo.  Within a couple years, however, the entire area would be destroyed in the Great Boston Fire of 1872, and the area was rebuilt again, with many of those buildings surviving today.