The south side of the Westminster Arcade on Weybosset Street in Providence, around 1906. Image courtesy of the Library of Congress, Detroit Publishing Company Collection.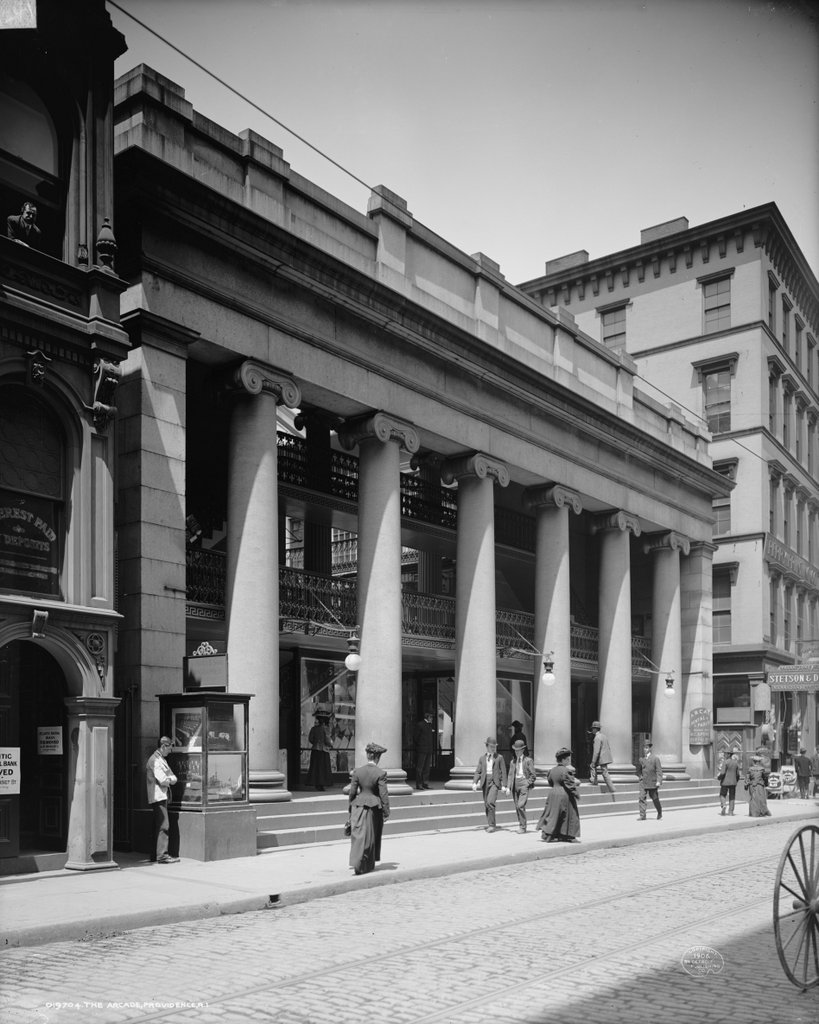 The scene in 2016: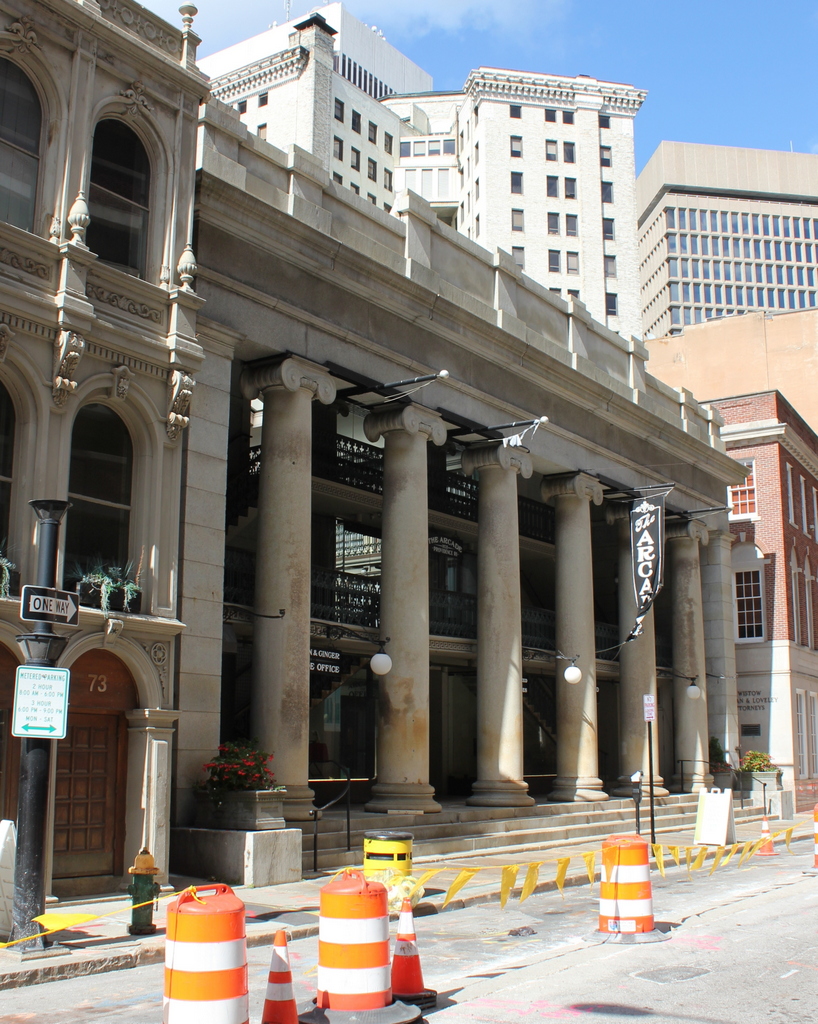 The exterior of this imposing granite Greek Revival building bears no resemblance to its modern descendants, but the Westminster Arcade was one of the nation's first indoor shopping malls. Completed in 1828, it is just 74 feet wide but spans the entire length of the block between Weybosset and Westminster Streets. On the inside, three floors of shops run the length of the building on either side, with a large central area in between them, topped with skylights. In this sense, the interior is strikingly similar to the modern shopping mall, as seen in this 1958 view from the Historic American Buildings Survey: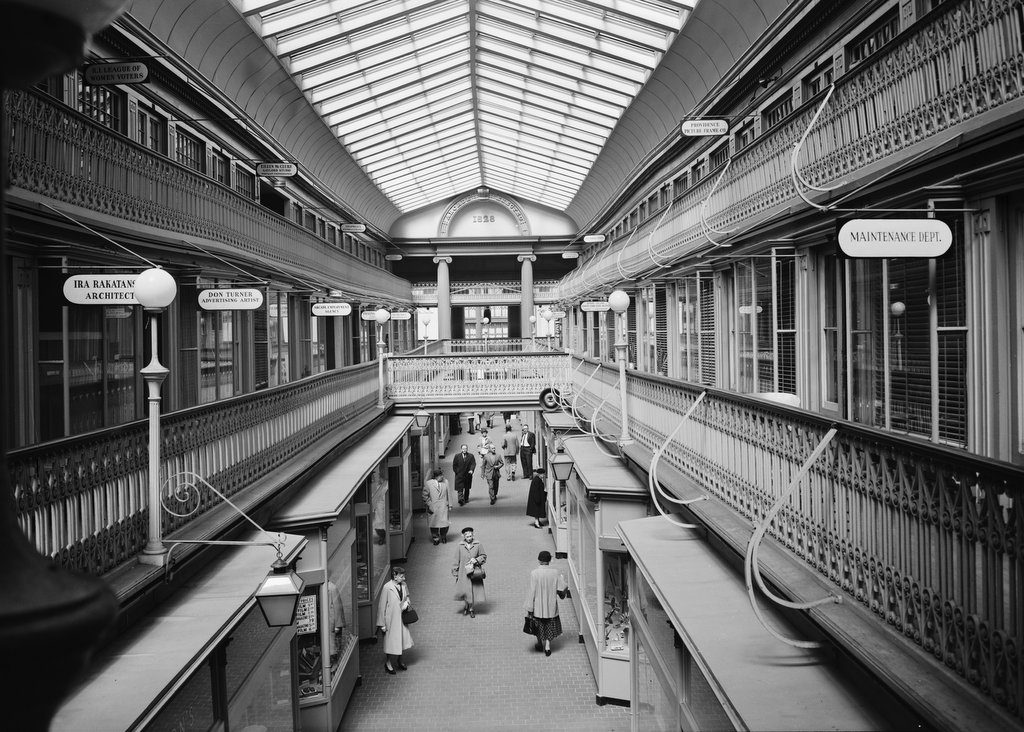 Over the years, the Arcade has been renovated several times, but has retained its commercial role for nearly 200 years. It survived demolition in 1944, and was restored in 1980, a few years after being named a National Historic Landmark. However, by this point downtown commercial centers across the country were struggling with competition from suburban malls and shopping centers, and the Arcade was no exception. It experienced high tenant turnover, and the upper floors were particularly difficult to attract businesses.
The Arcade finally closed in 2008, but another renovation was soon in the works. The building reopened five years later, with a new mixed-use design that featured shops on the first floor and micro apartments on the two upper floors. These apartments, most of which range from 225 to 300 square feet, are particularly useful for students and recent graduates of the many colleges and universities in Providence. Despite the many renovations over the years, though, essentially nothing has changed with the columned facades on either end of the building, and even the interior has, despite changing storefronts into apartments, maintained its original 19th century appearance.