Johnson Hall, which served as a courthouse and later as City Hall, on School Street around 1855-1862. Image courtesy of the Boston Public Library.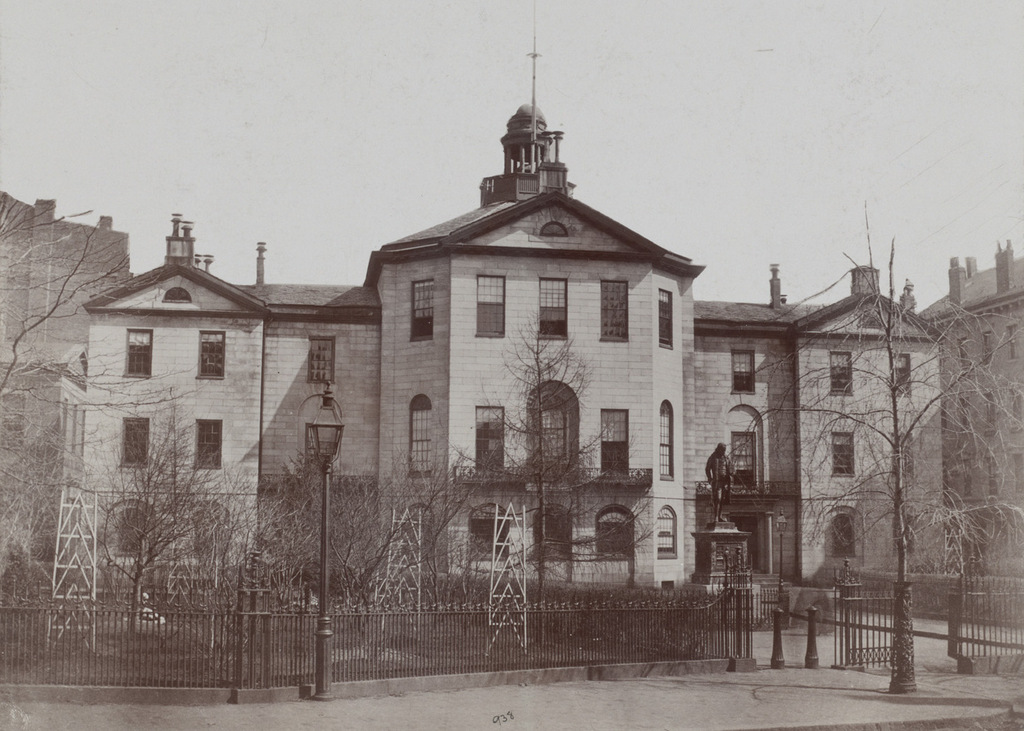 Boston's old City Hall, which replaced Johnson Hall, as seen in 1865. Image courtesy of the Boston Public Library.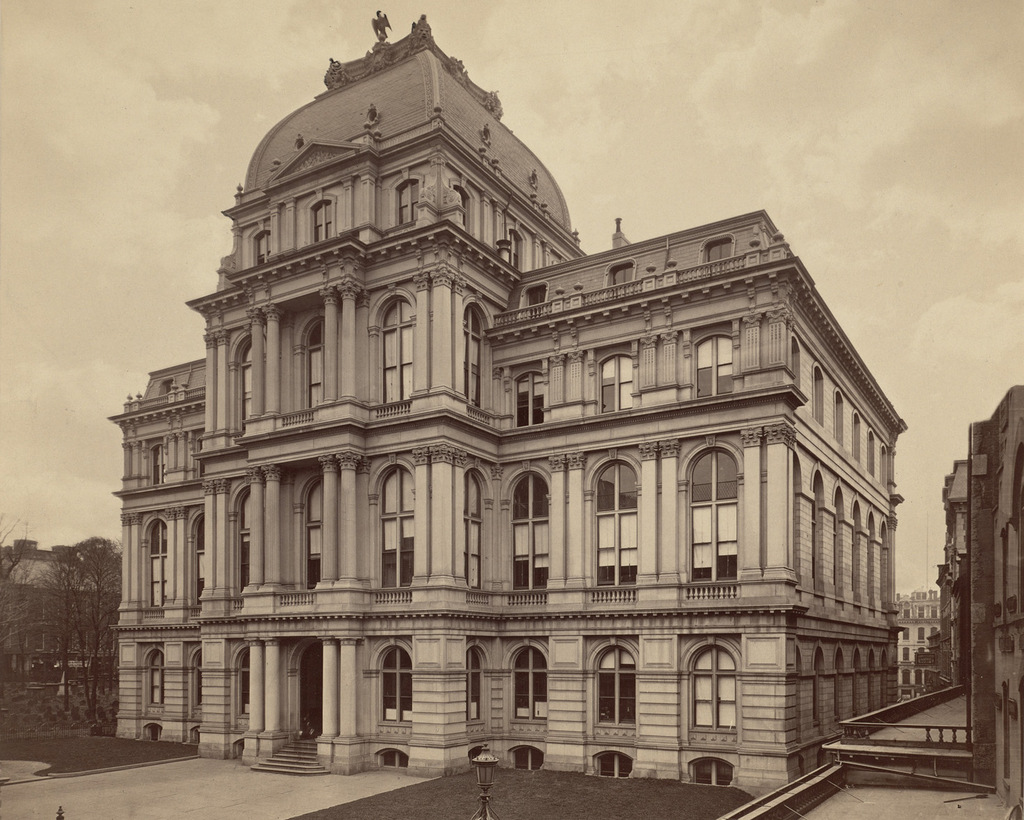 Old City Hall in 2015: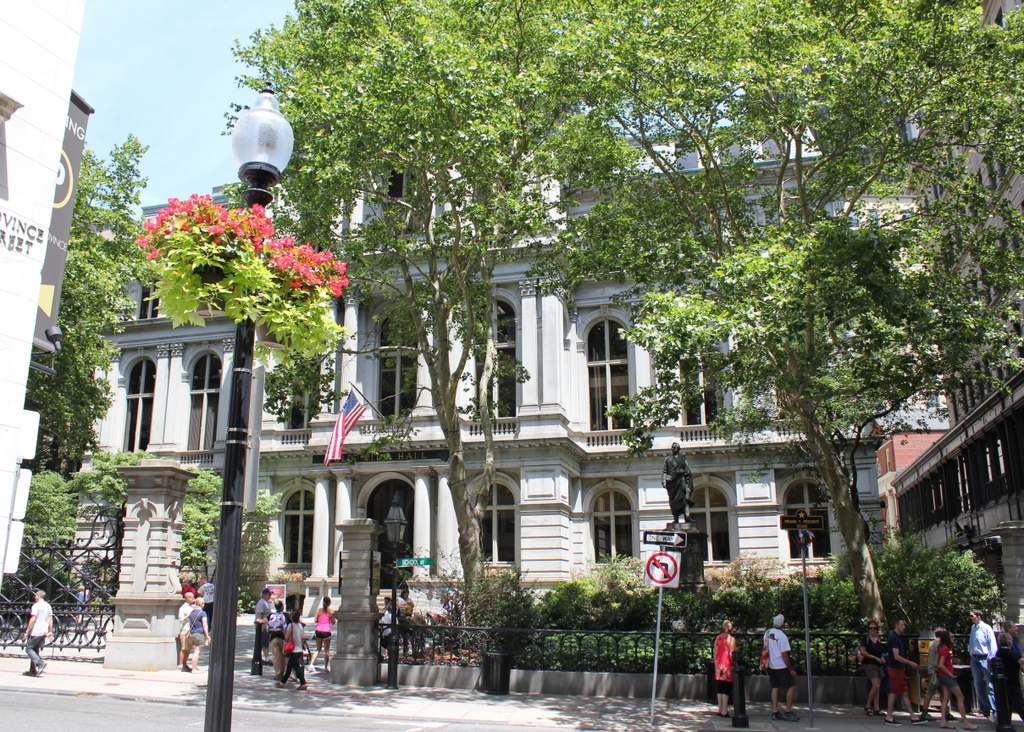 This site on School Street has had two different City Hall buildings, as seen in the photos above, but the history here goes back even further.  From 1704 to 1748, Boston Latin School was located here, and during this time many of the Founding Fathers attended the school, including Benjamin Franklin, John Hancock, Samuel Adams, and Robert Treat Paine.  Years later, Charles Bulfinch designed a courthouse that was built here in 1810; this building, which is shown in the first photo, was used as both a county and federal courthouse in the early 19th century.  From 1841 until 1862, it was Boston's City Hall, before being demolished and replaced with a newer, larger building.
The new City Hall was completed in 1865, and was one of the first examples of Second Empire architecture in the United States.  This French-inspired style would become very popular in the late 1860s and 1870s, especially in government buildings.  Boston's old post office, which was built a decade later and just a few blocks away, shares many similar features.  On a much larger scale, the Old Executive Building next to the White House in Washington, DC also reflects the influence of Second Empire designs.
During its time as City Hall, this building saw the rapid growth in the city during the late 1800s and early 1900s.  When it was completed, the city had fewer than 200,000 people, but by the 1950s there were over 800,000, and the city government had long since outgrown this building.  The City Hall Annex, located behind this building on Court Street, was built in 1912 to accommodate more offices, but by the 1960s the city was looking to build a new City Hall.  The current building was completed in 1968, and since then the old building has been extensively renovated on the inside for commercial uses, but the exterior is essentially unchanged from 150 years ago.