The Butler Exchange, on the south side of Exchange Plaza in Providence, around the 1870s or 1880s. Image courtesy of the New York Public Library.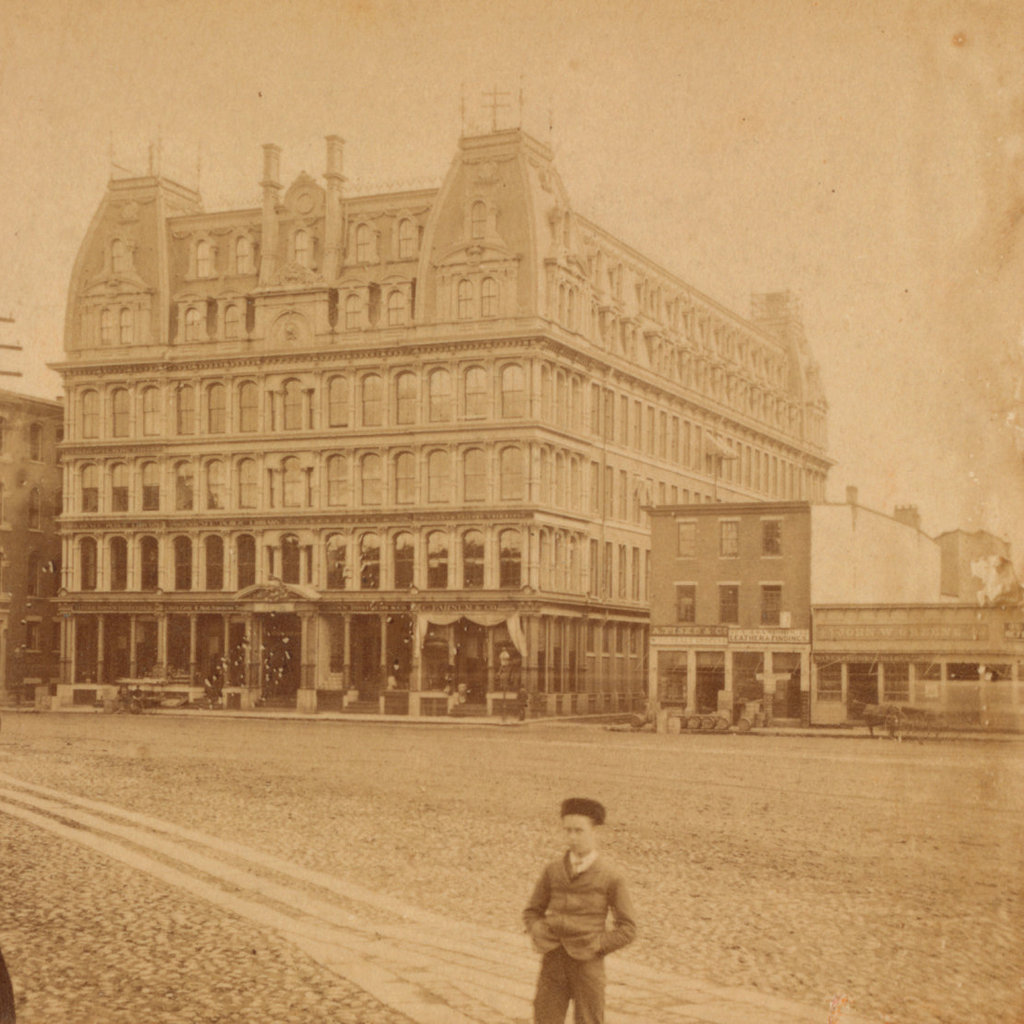 The scene in 2016: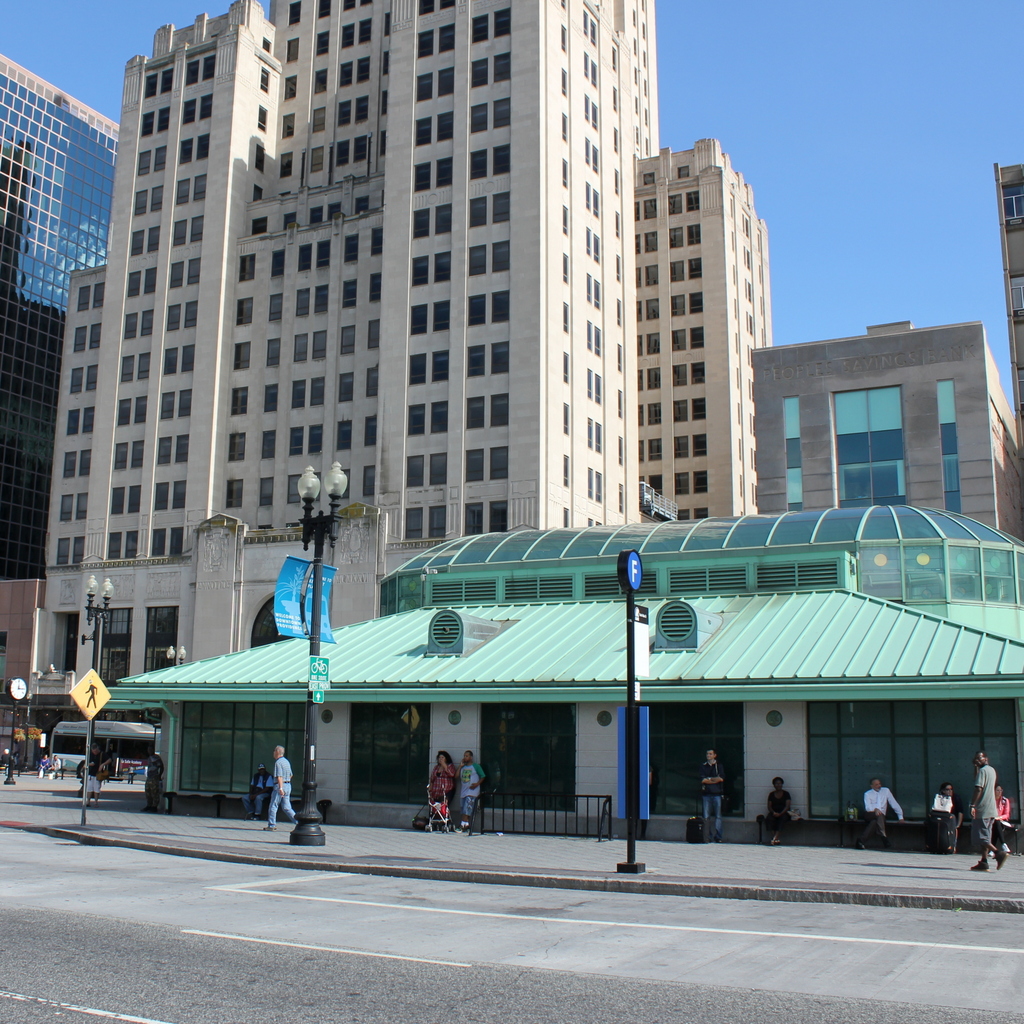 The late 19th century was a time of growing prosperity for the city of Providence, and few buildings indicated this as well as the Butler Exchange. This massive commercial block was built in 1873, and was designed by prominent architect Arthur Gilman. Like many other public buildings of the day, it was designed in the Second Empire style, complete with towers on the corners and a large, two-story mansard roof at the top. On the inside, it consisted of shops on the first floor, with offices on the five upper floors. Starting in 1878, the second floor was also the first home of the Providence Public Library, long before it moved to its current building in 1900.
Today, nothing remains from the first photo. The smaller buildings on either side of the photo are long gone, and the Butler Exchange itself was demolished in 1925. By the turn of the 20th century, Providence's skyline had begun growing upward, culminating in 1928 with the completion of the 428-foot, 26-story Industrial Trust Tower, built here on the site of the Butler Exchange. Later known as the Bank of America Tower and now as 111 Westminster Street, the Art Deco-style skyscraper remains the tallest building in Rhode Island. However, the historic building has been vacant since 2013, and despite several redevelopment proposals its future is still uncertain.