The Old Corner Bookstore in Boston, around 1865. Photo courtesy of Boston Public Library.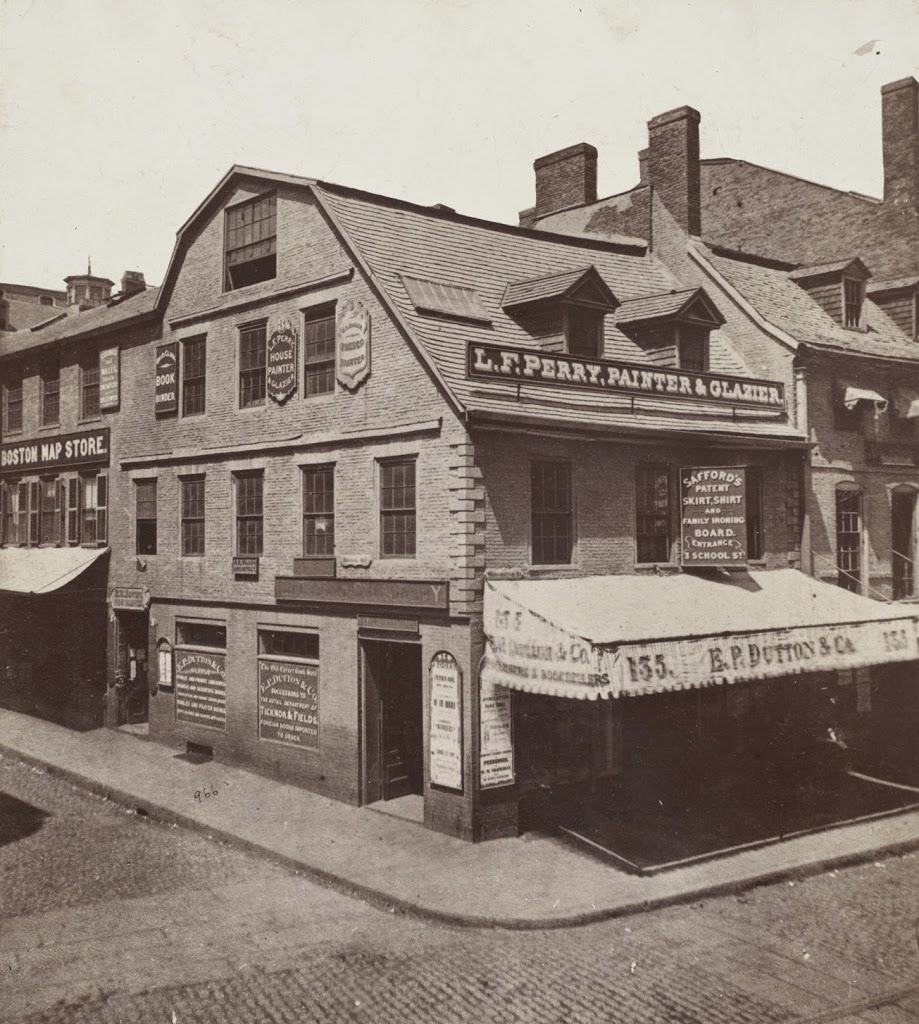 The building in 2014: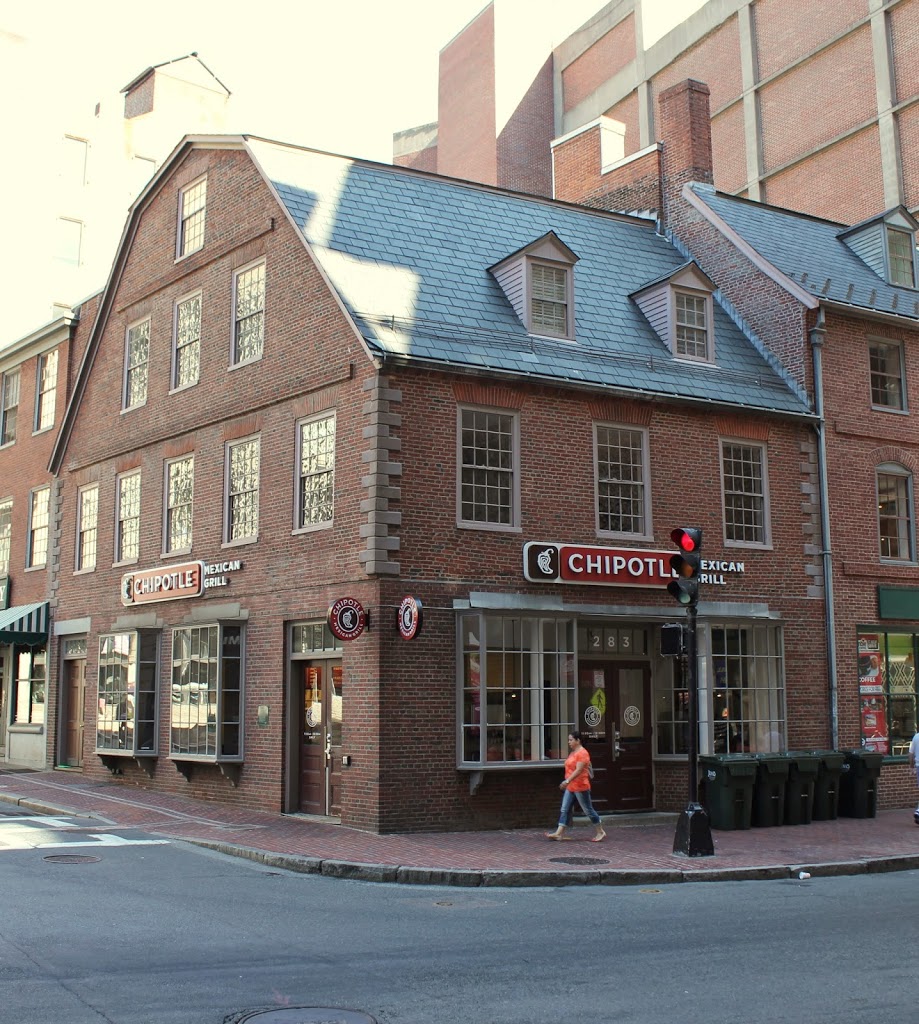 Once a meeting place for authors such as Longfellow, Emerson, Dickens, and Hawthorne, the Old Corner Bookstore is now a place to grab a burrito.  Present use aside, the building has remarkably survived over 300 years in downtown Boston.  Built in 1712 as an apothecary shop, it was later used as a bookstore in the 19th century, when the aforementioned authors were known to frequent it.  Today, it is a landmark along Boston's Freedom Trail, and is one of the oldest buildings in Boston.