The Emancipation Memorial at Park Square, photographed around 1900-1906. Image courtesy of the Library of Congress, Detroit Publishing Company Collection.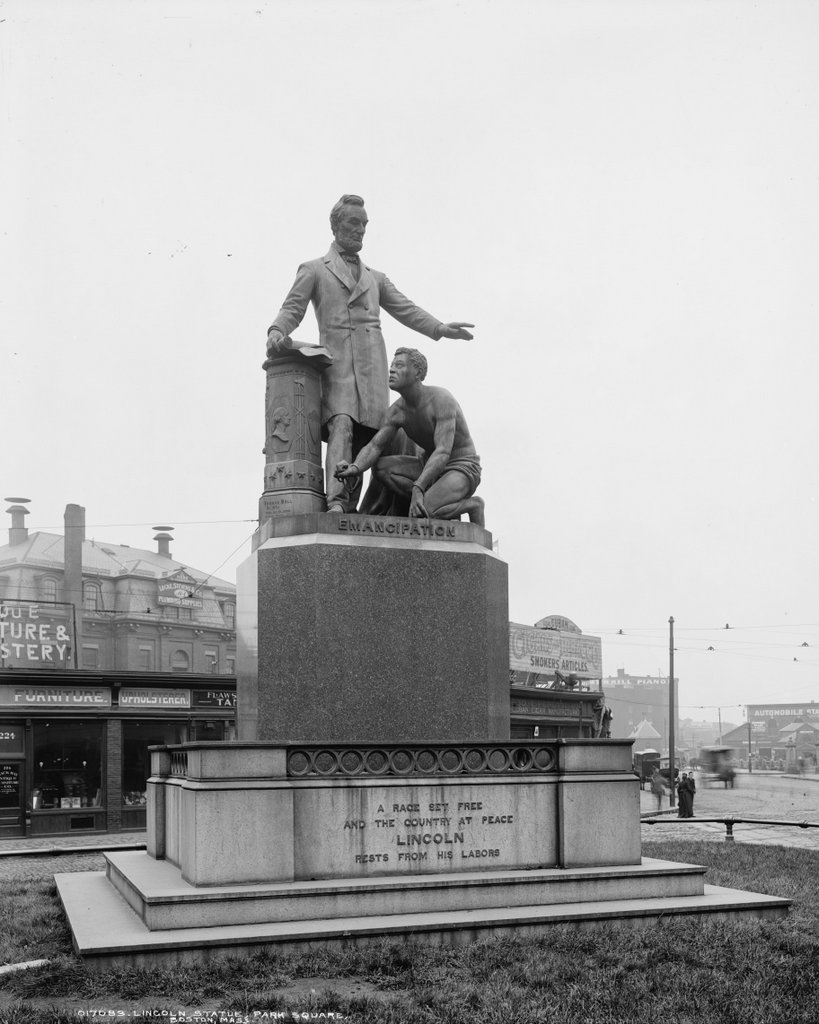 Park Square in 2015: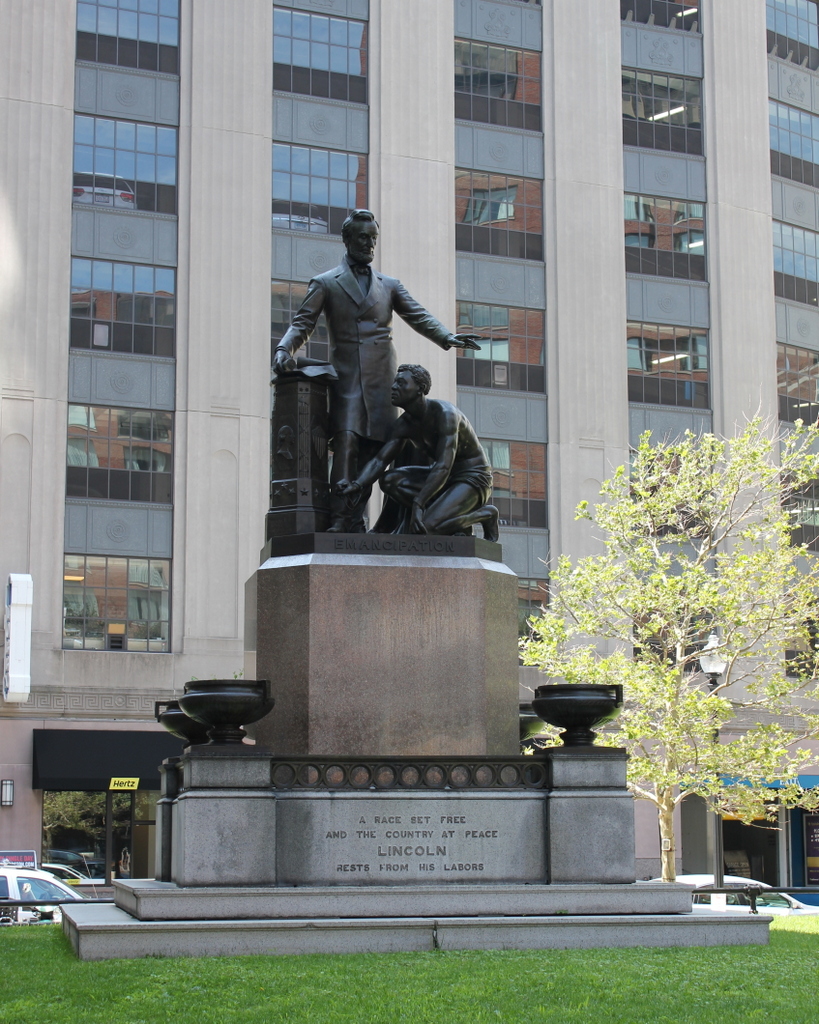 This statue at Park Square is a copy of the original Emancipation Memorial at Lincoln Park in Washington, D.C., which was designed by Charlestown, Massachusetts native Thomas Ball and dedicated in 1876.  Designed to memorialize Abraham Lincoln and his role as the "Great Emancipator," it shows Lincoln standing over a slave who is kneeling in front of him, with shackles on his wrist.  The original was paid for entirely by donations from freed slaves, but it has not been without controversy.  At the dedication ceremony, Frederick Douglass was reported to have criticized the slave's position on his knees, and more recent historians have also objected to his seemingly inferior position in front of Lincoln.
Boston's copy of the statue was donated to the city in 1879 by local politician Moses Kimball.  It has a different pedestal than the Washington one, which reads "A race set free and the country at peace Lincoln rests from his labors."  The statue's appearance has changed very little over the years, except for the planters at each corner.  However, the surrounding neighborhood has completely changed. The buildings behind the statue in the first photo show signs for a plumbing supply company, furniture upholsterers, and even Cuban cigars, over 50 years before they were outlawed.  On the extreme right is one of the buildings from the former Boston and Providence Railroad depot, which closed a few years earlier when the railroad was rerouted to South Station. Today, the Boston Park Plaza Hotel, which was built in 1927 and is just out of view in the 2015 photo, stands on the site of the former depot.