The old post office at Post Office Square in Boston, around 1906-1920. Image courtesy of the Library of Congress, Detroit Publishing Company Collection.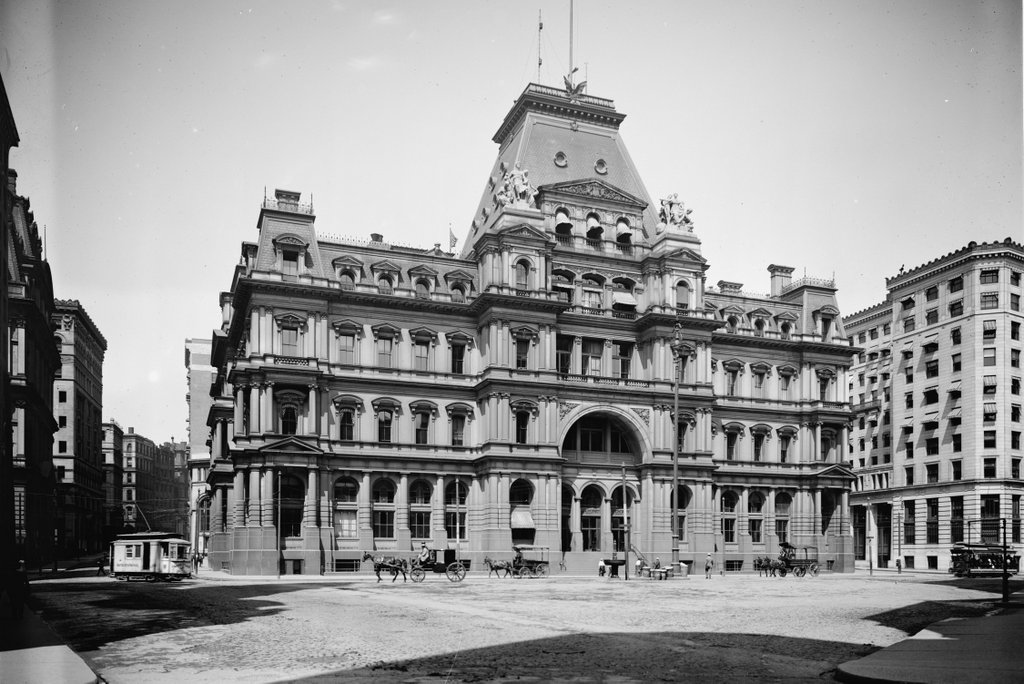 The scene in 2015: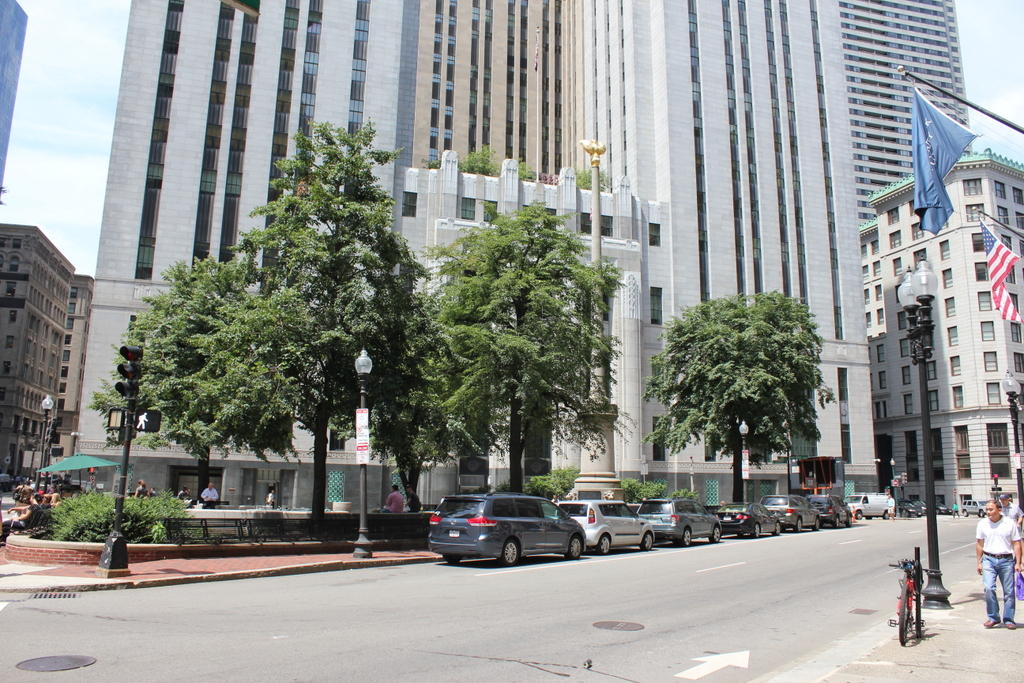 The triangular intersection of Congress, Pearl, and Milk Streets has been known as Post Office Square since 1874, with the completion of the post office seen in the first photo. The square was actually the result of the Great Boston Fire of 1872, which destroyed most of the buildings around the post office, which was under construction at the time.  The small park is still there, although most of the buildings around it have changed.
The old post office was demolished to build the John W. McCormack Post Office and Courthouse, which was completed in 1933 and is still standing today.  It features Art Deco architecture, and at 22 stories and 600,000 square feet it is substantially larger than its predecessor.  It was added to the National Register of Historic Places, and it is still used as a federal courthouse, post office, and federal office building.  Just to the right of it is the former National Shawmut Bank Building, which was built in 1906 and can be seen in both photos.  At least one other building from the first photo, the 1893 International Trust Company Building, is still standing today; it is visible in the distance on the left, at the corner of Devonshire and Milk Streets.