The Railroad House, formerly the home of Judge John Hooker, on Railroad Row in Springfield around 1893. Photo from Sketches of the Old Inhabitants and Other Citizens of Old Springfield (1893).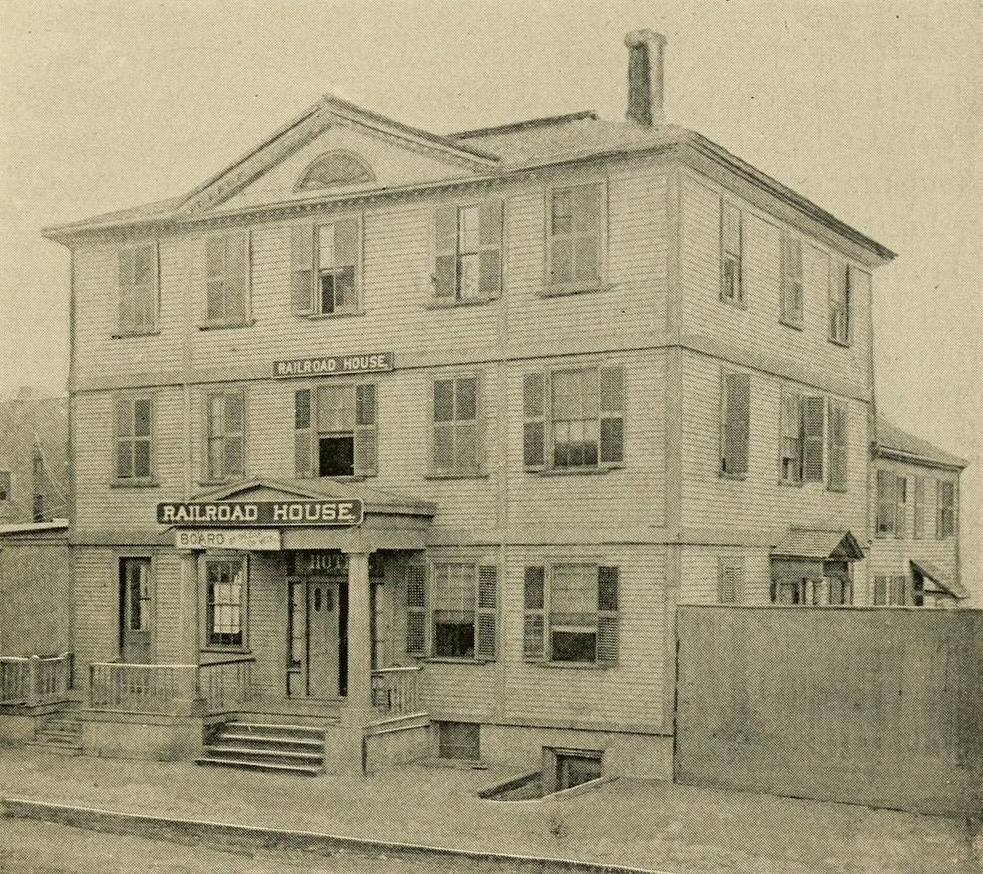 The location in 2015: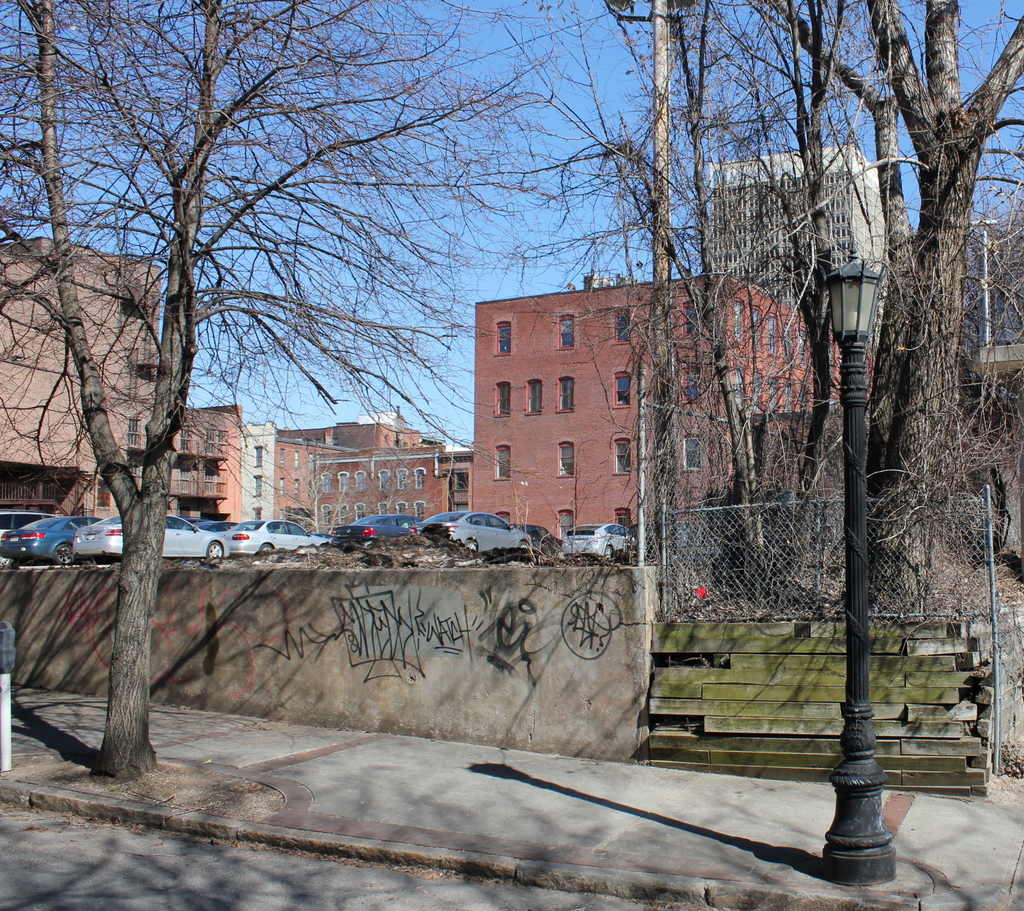 This building was originally located on Main Street opposite Lyman Street, and was owned by John Hooker, a lawyer who served as a town selectman, probate judge, and bank president in the early 1800s.  He died in 1829, and ten years later the railroad came to Springfield.  The property was right next to the railroad station, so several local businessmen had the foresight to buy the property and build a hotel, the Massasoit House.  This proved to be a successful plan, but rather than demolishing the old building, it was moved around the corner onto Railroad Row, or what is today called Gridiron Street.  At some point, a third story was added, and the building was used as a hotel and boarding house, operating under several names, including Greundler's Hotel, Germania Hotel, and the Railroad House.  It was probably not one of Springfield's higher-end hotels, but it likely offered affordable rates to middle-class travelers, and was conveniently located just across the street from the old railroad station.  I don't know what became of the building, other than that it clearly no longer exists – its location on Gridiron Street is now a parking lot behind the Paramount Theater.