Looking south on Somerset Street in Boston, around 1860, with Ashburton Place on the right. Photo courtesy of Boston Public Library.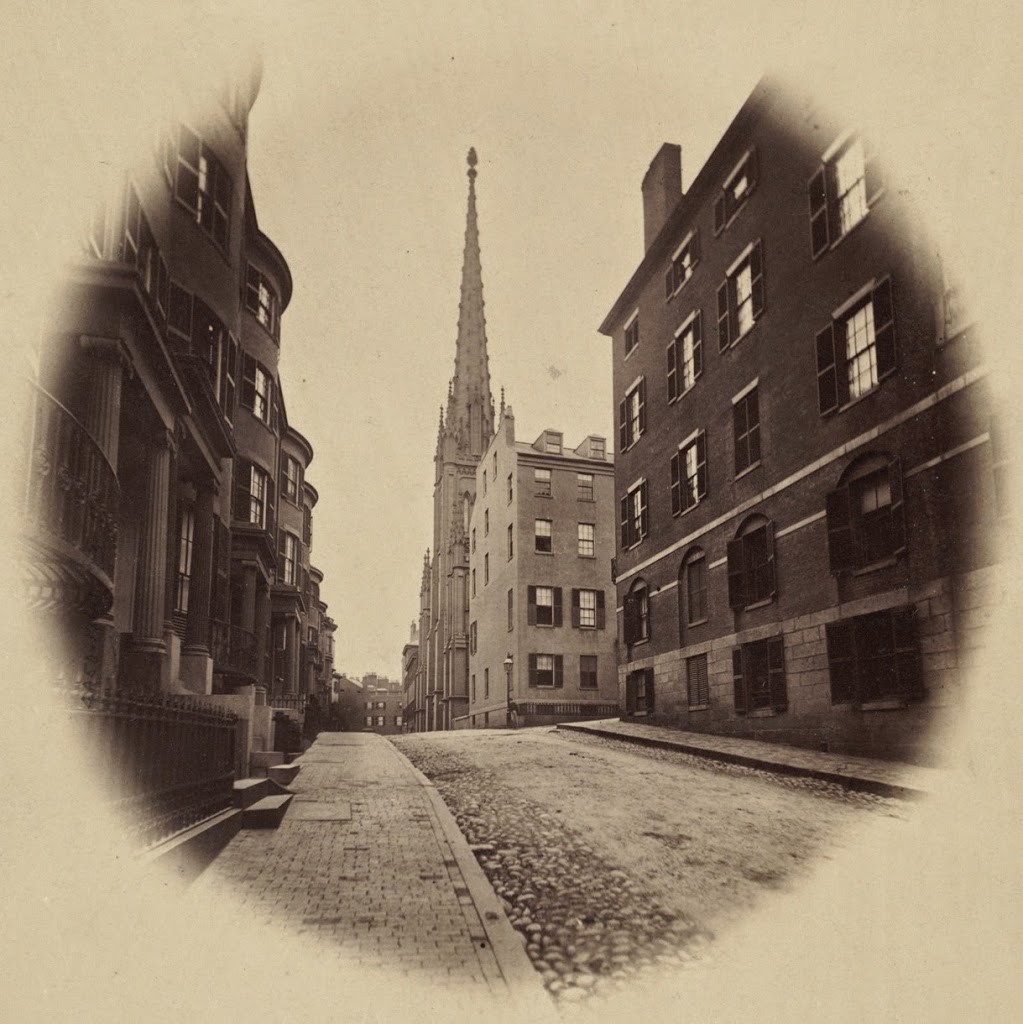 Somerset Street in 2014: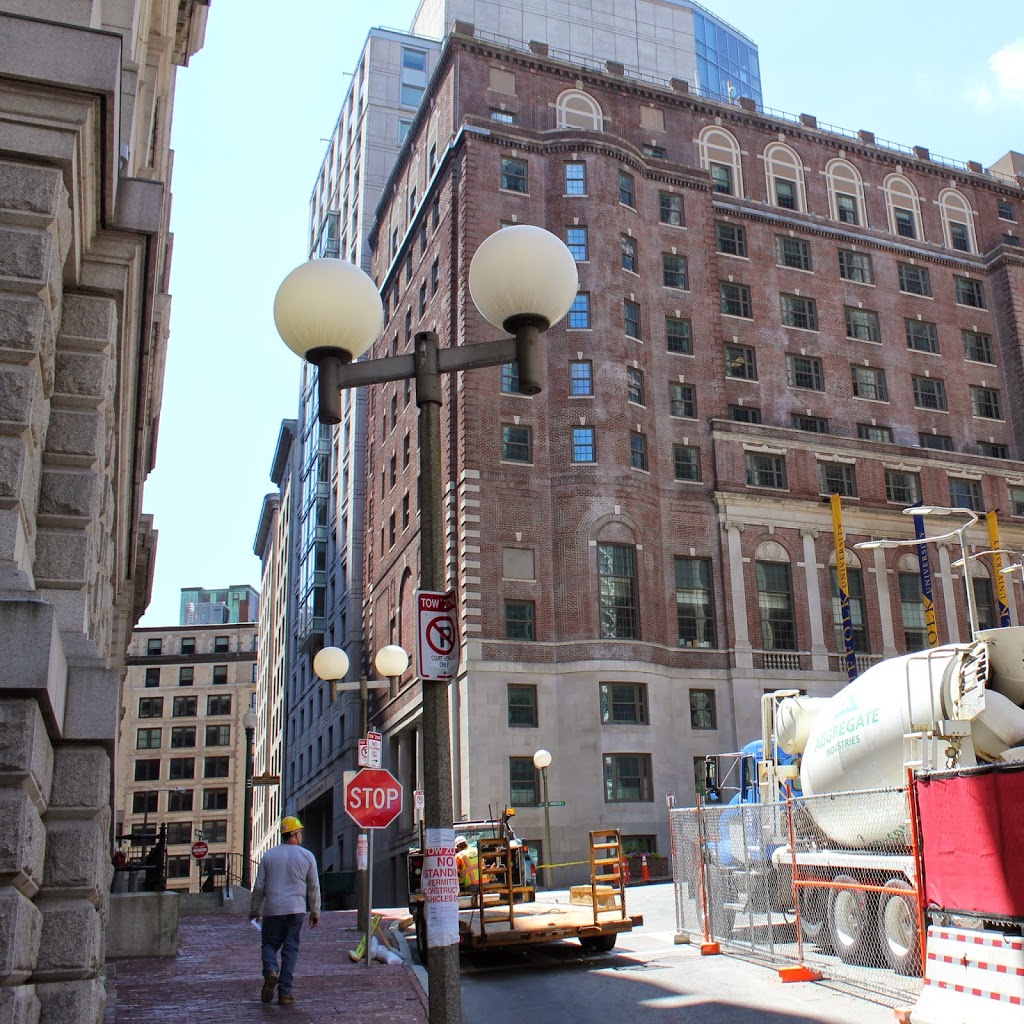 Located on the edge of Beacon Hill, Somerset Street has completely changed in the past 150 years. Once a predominantly residential street, the rowhouses on the left have been replaced by the John Adams Courthouse, which is home to the Massachusetts Supreme Judicial Court. To the right, the First Baptist Church of Boston once stood just beyond the intersection of Ashburton Place; it was built in 1854 and was the home of the congregation until 1877, shortly before they moved to their current location in the Back Bay.  At the corner of Somerset and Ashburton today is one of the buildings for Suffolk University, and just a block over on Ashburton is the Massachusetts State House.