The Vermont State House, seen from State Street in Montpelier, around 1865-1875. Image courtesy of the New York Public Library.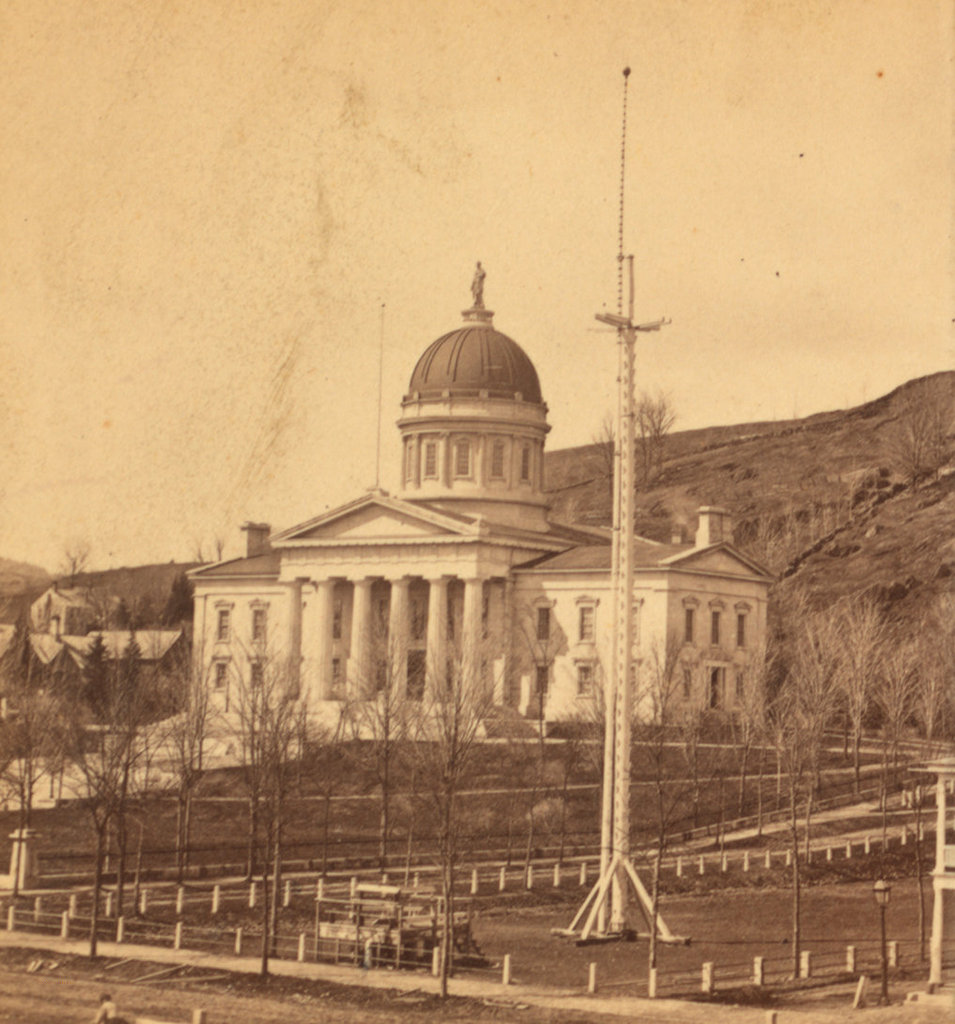 The scene in 2019: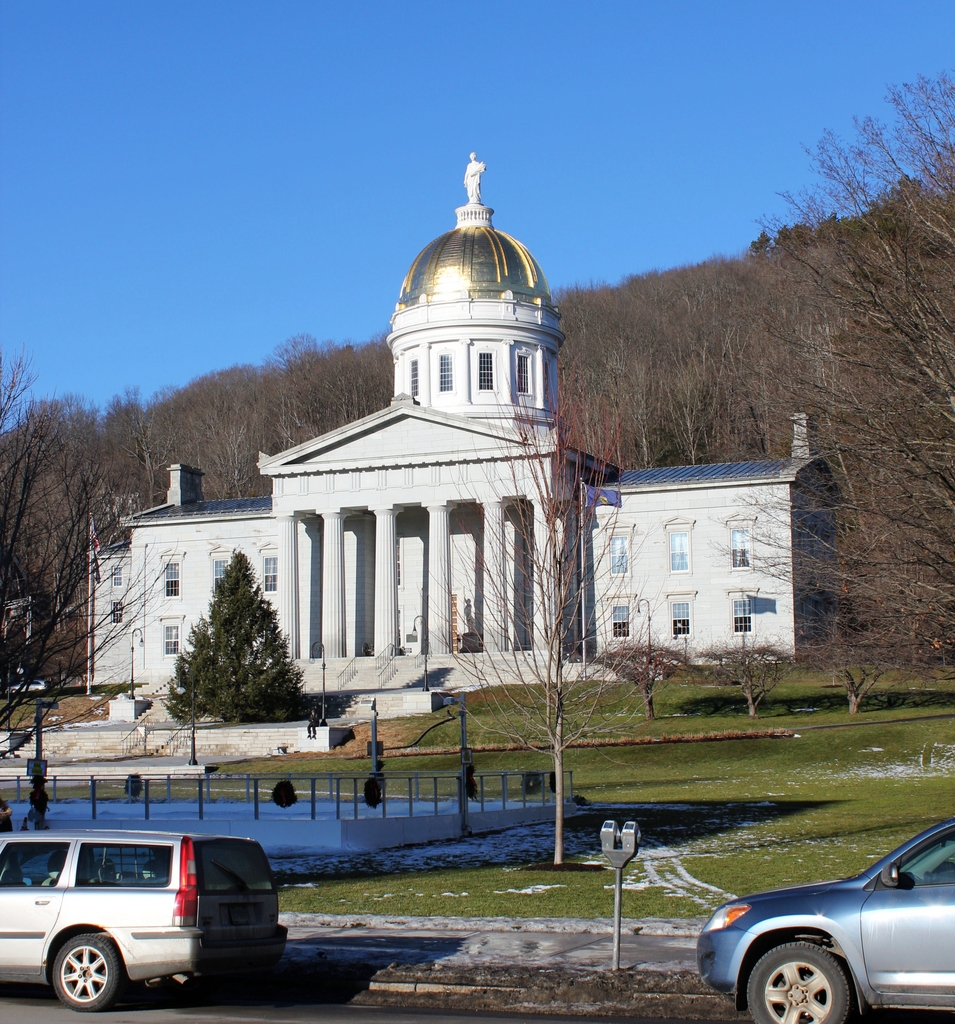 As explained in more detail in an earlier post, the current Vermont State House was completed in 1859, replacing an earlier building that stood here on this same site. The older state house had been built in 1838, and was designed by prominent architect Ammi B. Young. It burned in 1857, leaving only the outer granite shell still standing, and it was subsequently reconstructed by architect Thomas Silloway, who incorporated the columned portico and portions of the old walls into the new building.
The first photo was taken within about a decade or two after the building was completed. In front of the building is State House Park, which featured a liberty pole, as shown in the foreground. Behind the state house is Hubbard Hill, which provides a pastoral backdrop for the smallest capital city of any state in the country.
Today, around 150 years after the first photo was taken, the state house remains in use as the seat of Vermont's government. The liberty pole is long gone, and Hubbard Hill is now far more forested than it had been in the 19th century, but the state house itself has seen few changes. The dome was gilded in the early 20th century, and the statue of Ceres above the dome has been replaced several times, but overall the building remains well-preserved on both the exterior and interior.