The view looking east over the North End Bridge from the West Springfield side of the river, around 1900-1910.  Image courtesy of the Library of Congress, Detroit Publishing Company Collection.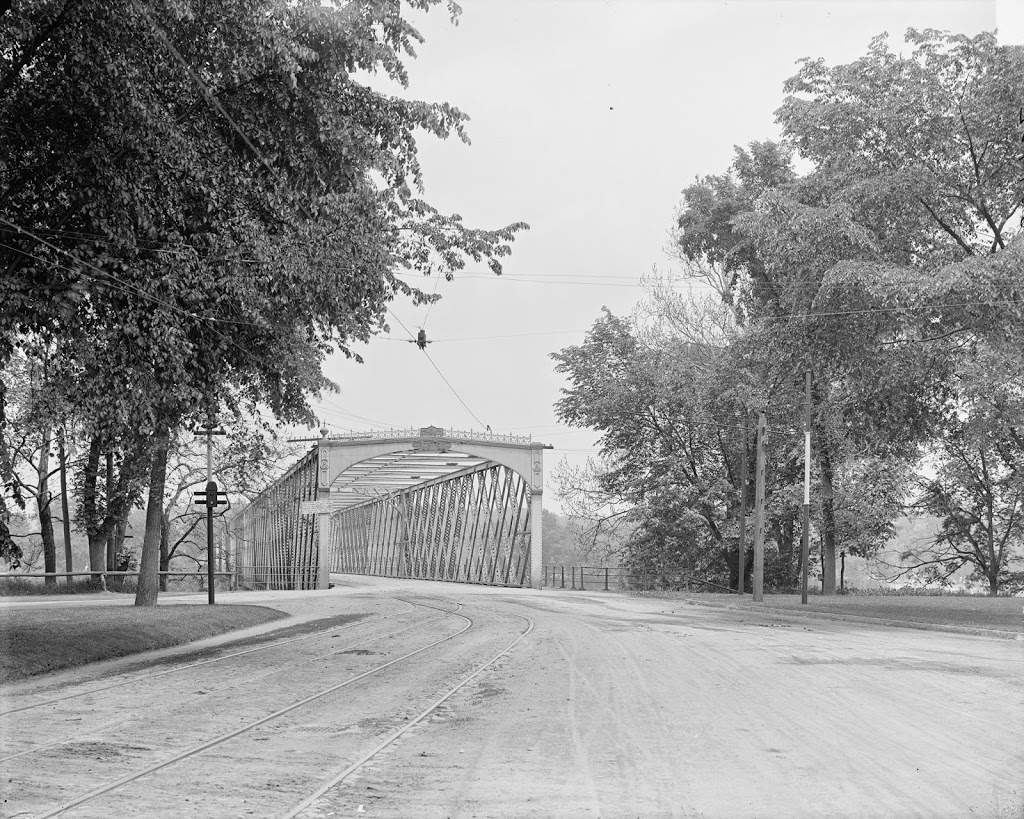 The bridge in 2014: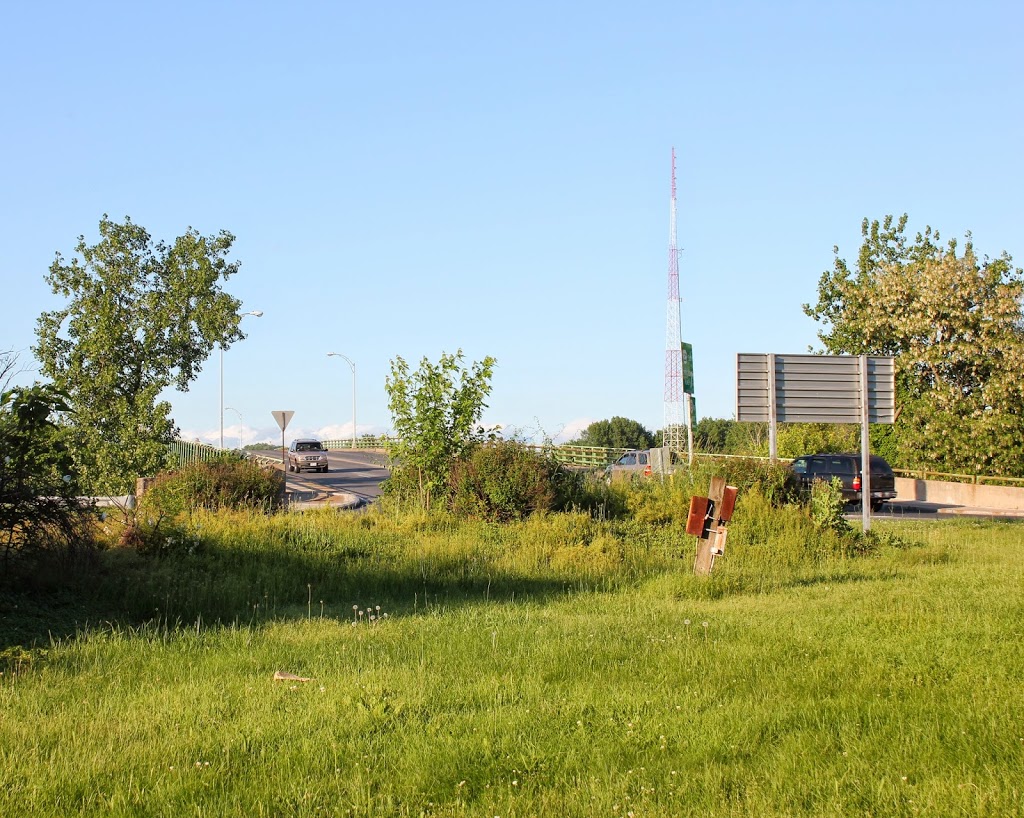 The North End Bridge was the second road bridge to be built across the Connecticut River in Springfield, and opened in 1877.  Both views show the bridge looking east from West Springfield toward Springfield.  This bridge was particularly significant to West Springfield residents, as it directly connected downtown West Springfield to the north end of Springfield and, more importantly at the time, Springfield's railroad station.
The old bridge was described by King's Handbook of Springfield in 1884 as being "one of the handsomest highway bridges in the United States."  In 1923, though, it caught fire and was completely destroyed. Two years later a new bridge was completed, and it remains in use today, carrying US Route 20, the longest road in America, over the Connecticut River.  The road on the far left-hand side just before the bridge in the first photo is Riverdale Street; it didn't look like much at the turn of the last century, but today it is part of Route 5, and is a major north-south route through the Springfield area.  It does not actually pass through this intersection anymore, though.  The 2014 photo was taken from the center of a rotary, which was built atop a tunnel for Route 5.
As an incidental historical note, there is a sign on the bridge in the first photo, which is barely legible.  In higher-resolution copies of the photo, it reads: "No person shall ride or drive a horse or mule on any part of this bridge at a rate faster than a walk under a penalty of two dollars for each offence."  Today, the bridge traffic usually travels at a significantly higher rate of speed than a walk, except during rush hour.