The United First Parish Church of Quincy, as seen in 1904. Image courtesy of the Library of Congress, Detroit Publishing Company Collection.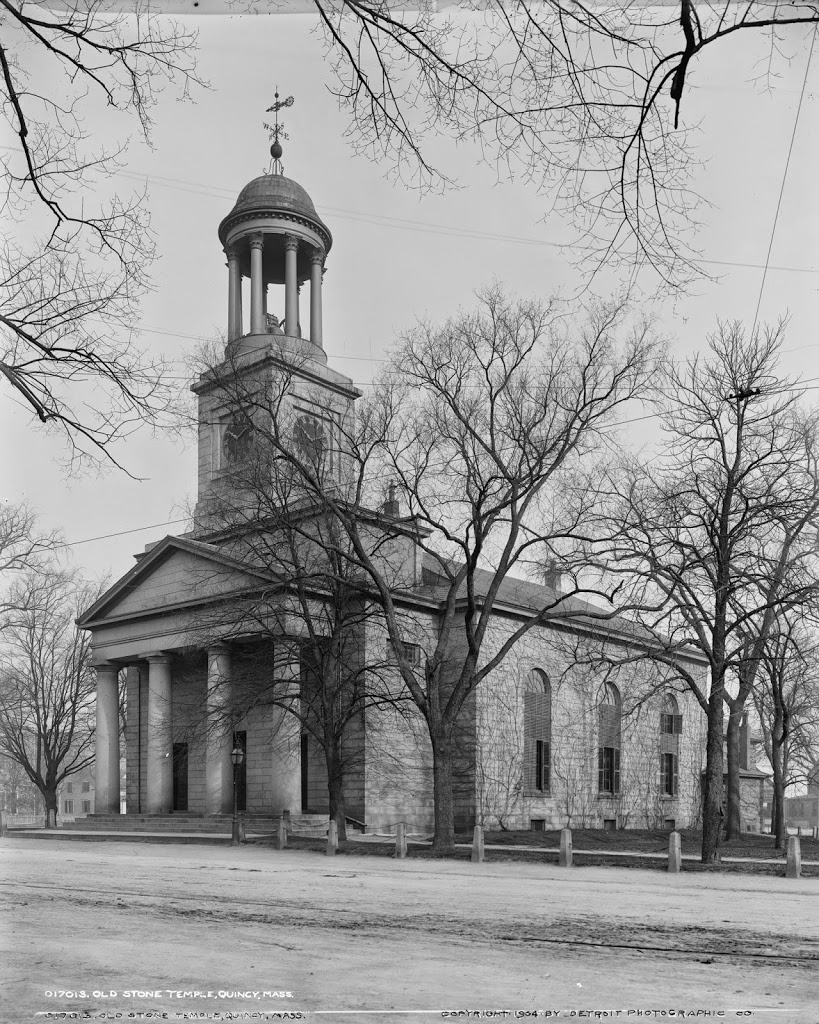 The same scene, in March of 2013: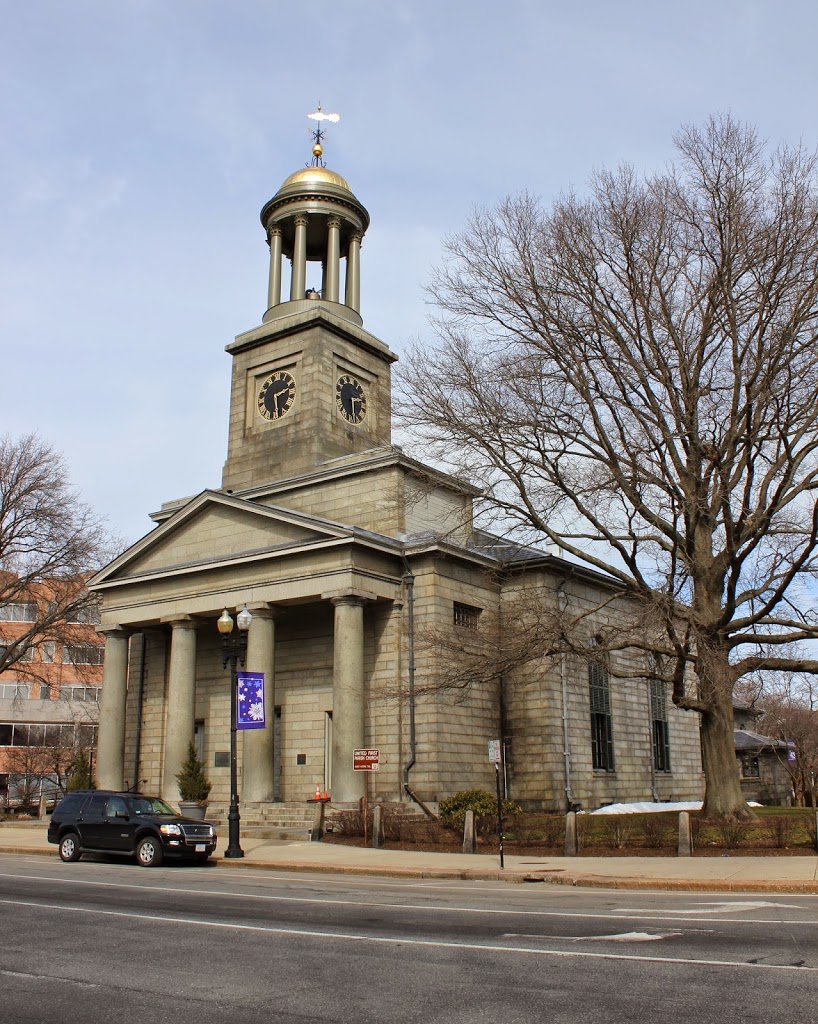 This church in Quincy was built in 1828, financed largely though former president John Adams. He and his wife, along with John Quincy Adams and his wife, are interred in the family crypt under the church – it is one of only two churches in the US that contains a presidential tomb. As seen in the two photos, not much has changed in the past 109 years with the building itself.