The USS S-48, entering Dry Dock 2 at Boston Navy Yard in 1929. Photo courtesy of Boston Public Library, Leslie Jones Collection.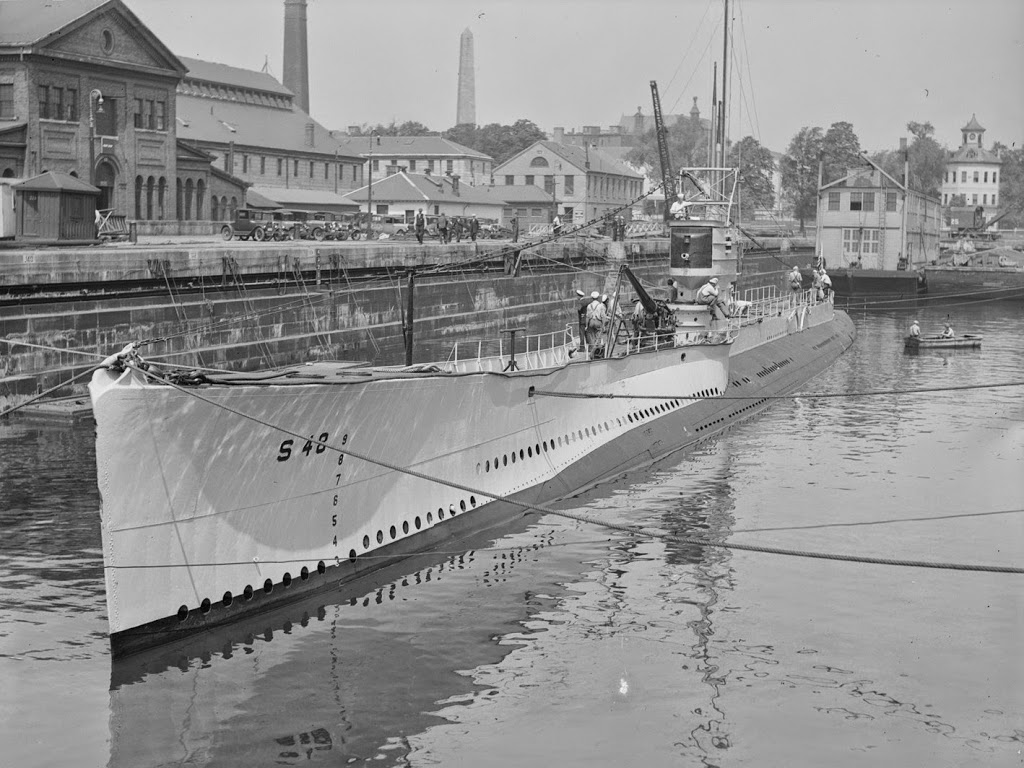 The same view in 2021: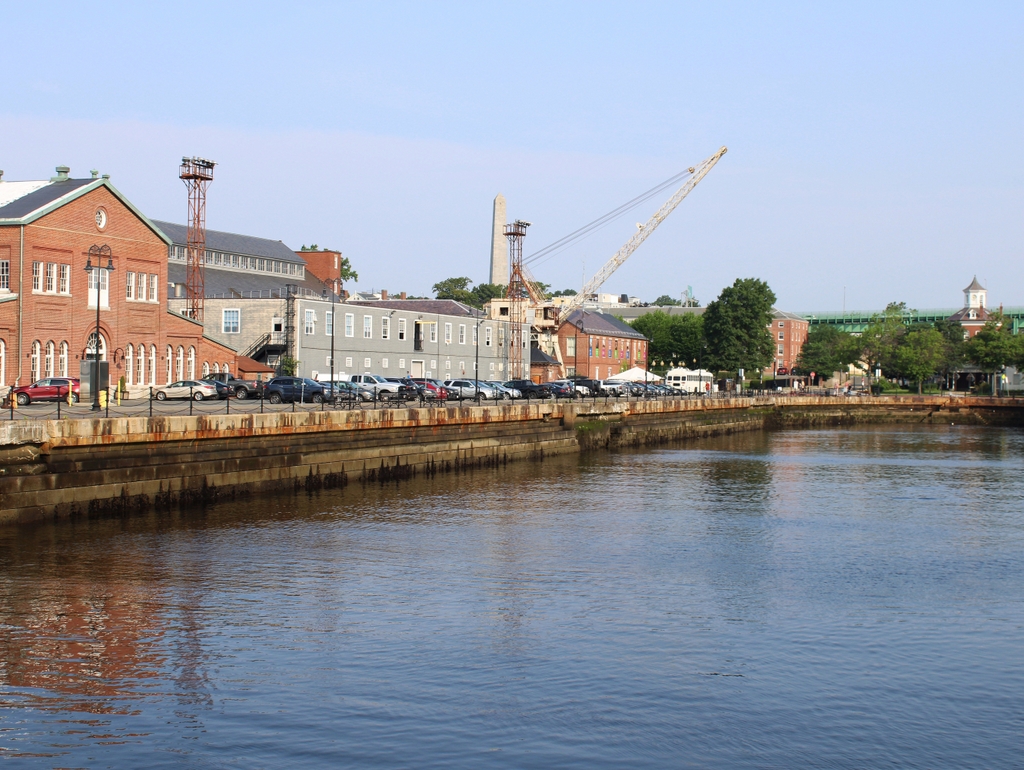 Although no longer an active military base, this part of Boston Navy Yard looks much the same as it did in the 1920s, thanks to its preservation as part of the National Park Service's Boston National Historic Park.  The yard was opened in 1801, and was very active during World War II, when it built a number of destroyers and other smaller warships.  It closed in 1974, and was then turned over to the NPS.
The submarine in the first photo is the USS S-48, which was launched in 1921, in the days before the Navy gave real names to its submarines.  Even though it was only a few years old when the photo was taken, the S-48 had already experienced several mishaps; during builder's trials, a manhole cover was left unsecured, which is generally a bad thing on a submarine.  A few years later, it grounded off the coast of New Hampshire and was out of service until a few months before this picture was taken.  The S-48 would serve in World War II, but by then the obsolete submarine was used primarily for training purposes, and was scrapped shortly after the war ended.