Another view of Fenway Park from 1912, the year that it opened. Image courtesy of the Library of Congress, Bain Collection.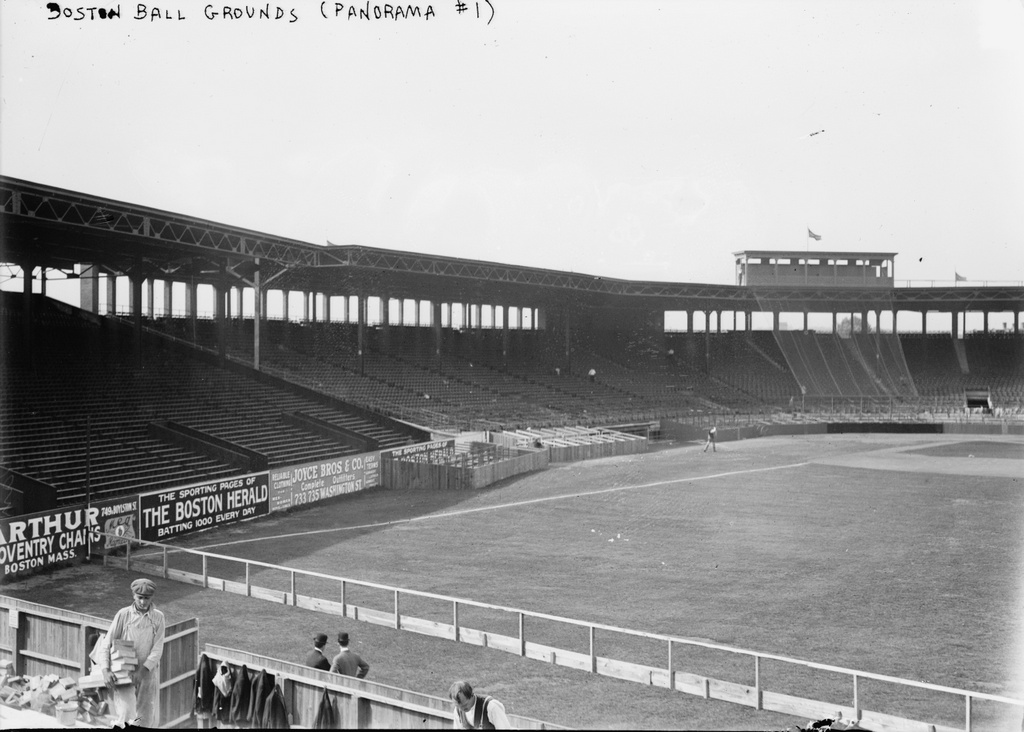 The same view in July, 2011: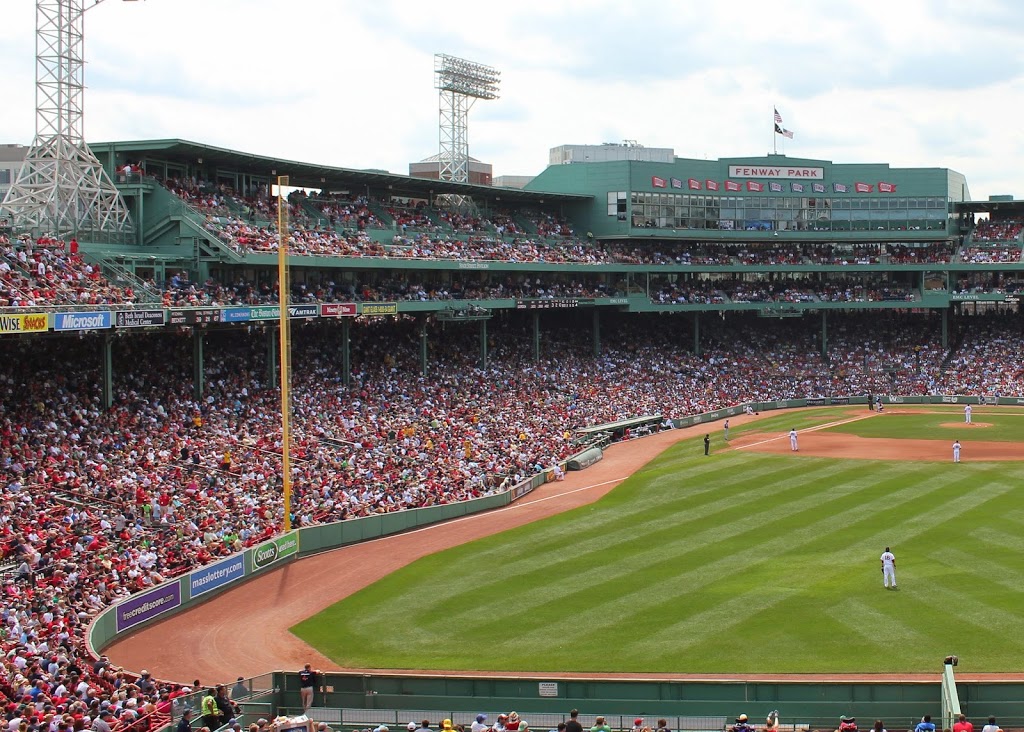 One of Fenway Park's many quirky features is "Pesky's Pole," the right field foul pole that stands a mere 302 feet from home plate, making it the shortest possible home run distance in any MLB park.  Much of this is due to the piecemeal way in which the park was built and modified over the course of 100 years.  See this post for the view of the park from the same spot but looking further to the right.