Long Wharf in Boston, around 1910. Image courtesy of Boston Public Library.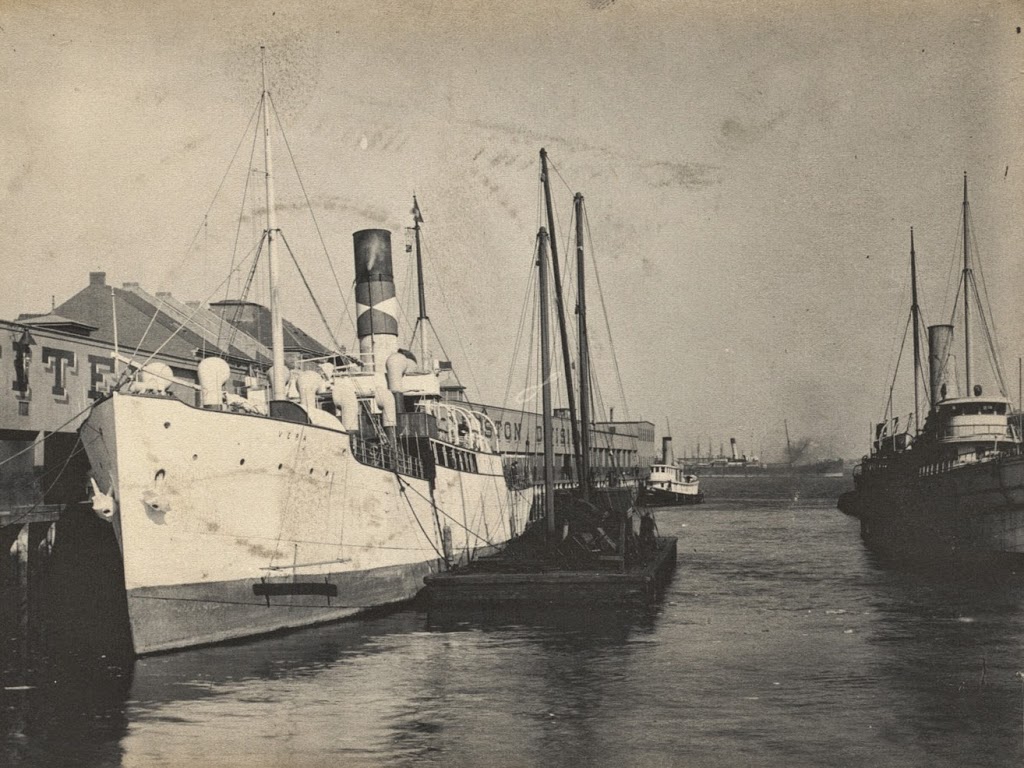 Long Wharf around 1930. Image courtesy of Boston Public Library, Leslie Jones Collection.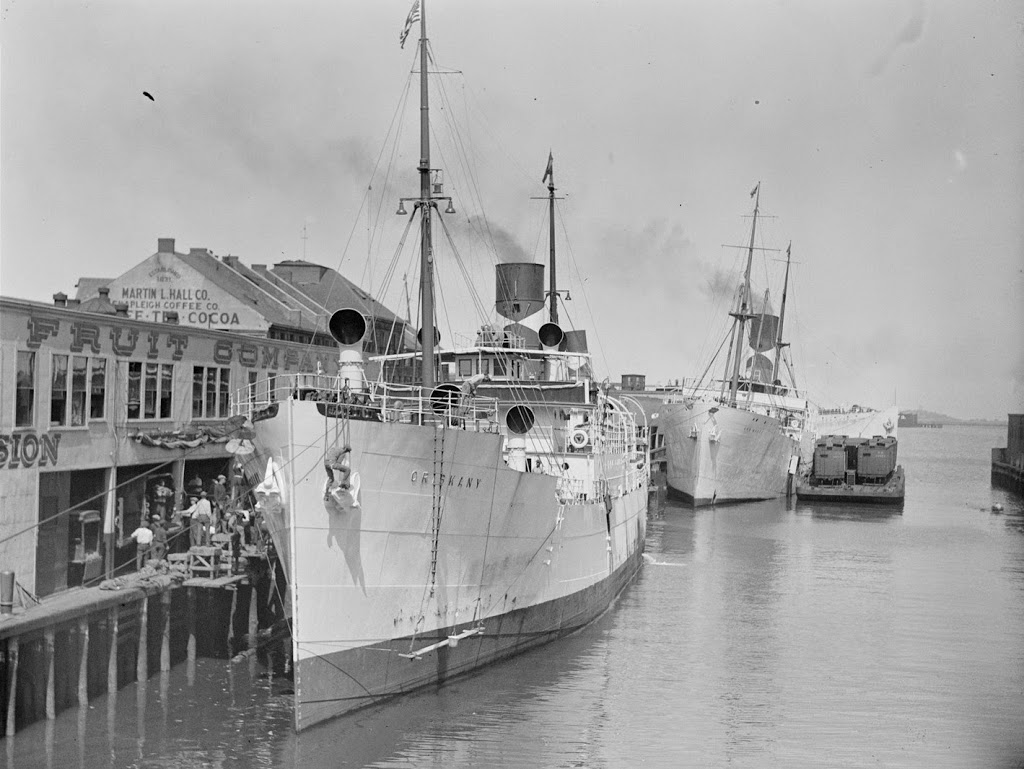 The same view in 2006: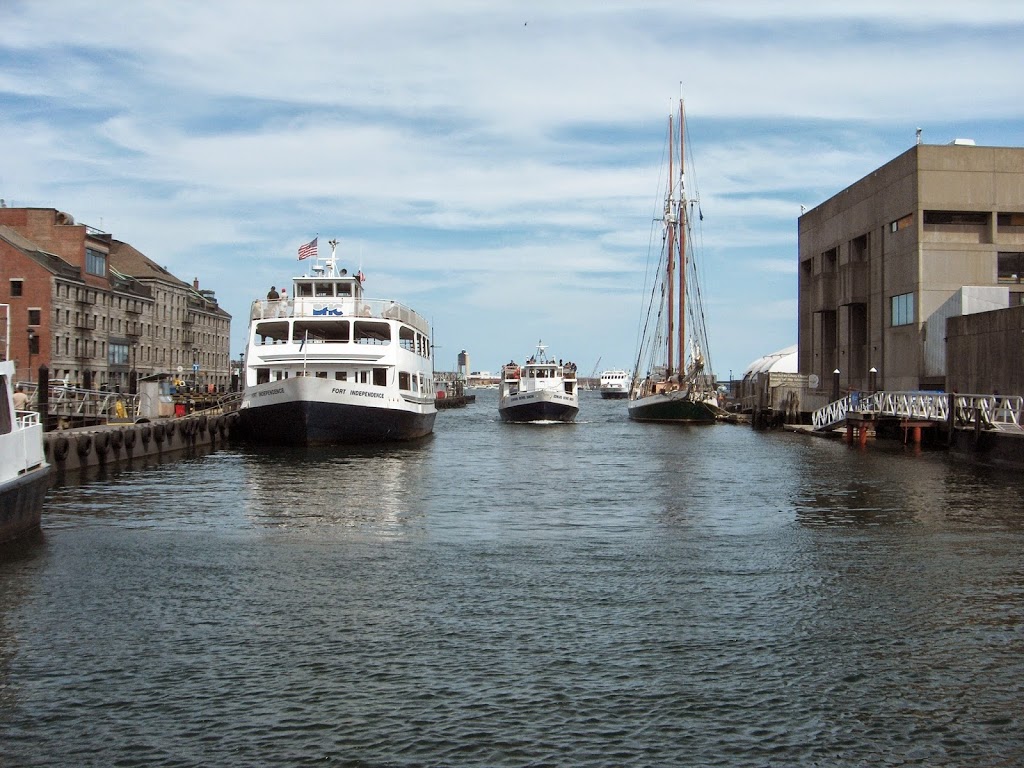 Boston's Long Wharf was originally much longer than it is now, although the wharf didn't get shorter – the city grew outwards. At the beginning of the 18th century, a longer wharf was needed to extend further into the harbor, in order to accomodate deeper oceangoing ships. Originally, it started where Faneuil Hall is today, but as time went on, the city expanded by filling in Boston Harbor, sometimes with dirt and rocks, and sometimes with sunken ships and construction debris. Either way, the city ended up filling in much of the space between Long Wharf and other wharves, and the city built up around it. In the 1930's, the wharf was much the same as it is today, but at the time this part was used by the United Fruit Company, hence the cargo ships. Today, the cargo ships are gone, replaced by ferries to other parts of Boston and surrounding communities. Some of the older buildings remain, including the granite 1848 Custom House Block, which is visible on the far left of both photos.  The cargo ships in the two photos, however, do not exist anymore.  I don't know what happened to the Vera, the steamer in the first photo, but a ship of the same name was sunk by a German U-boat in World War I.  The same fate definitely did happen to the ship in the 1930 photo, the Oriskany, though; it was sunk by a U-boat in 1945 off the coast of England.