The view of the North End in Boston, from Boston Harbor, around 1930. Image courtesy of Boston Public Library, Leslie Jones Collection.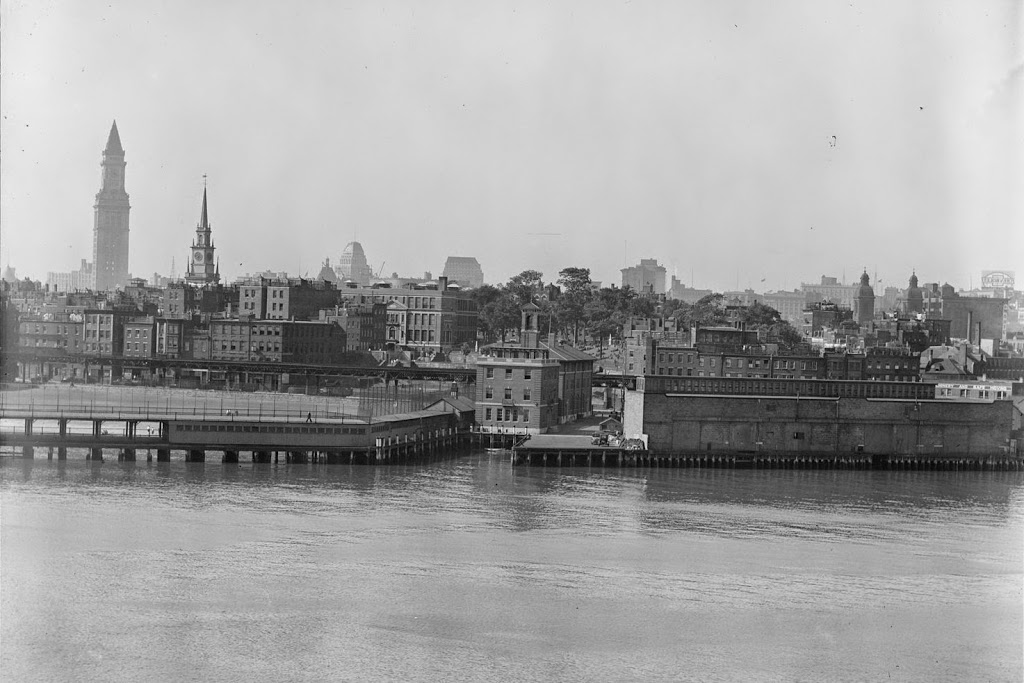 A similar view in 2006: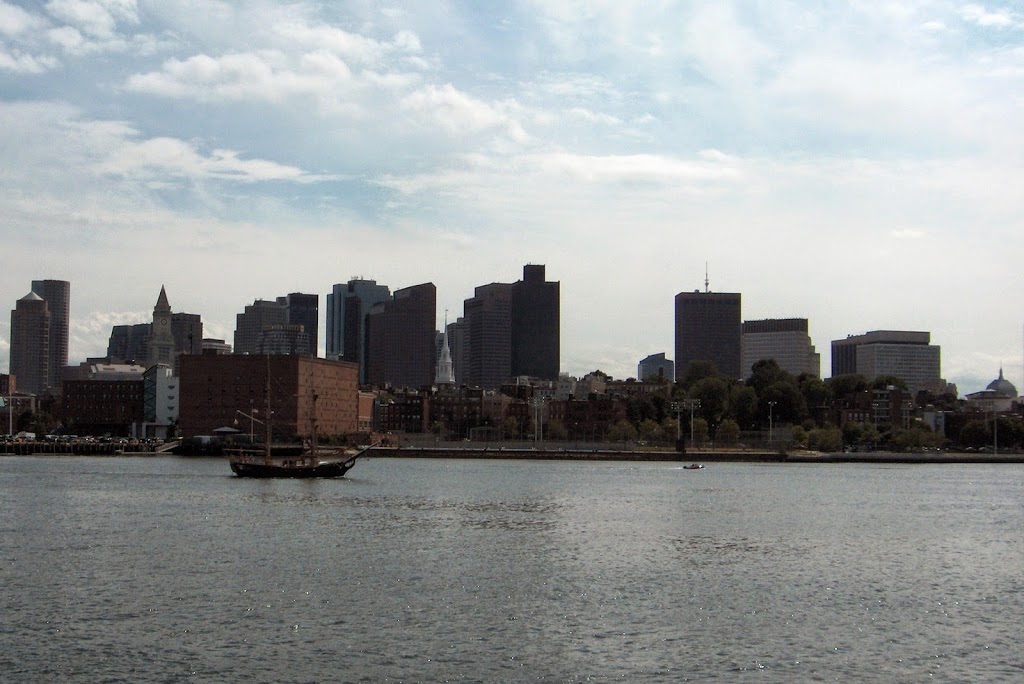 The angle here isn't perfect – the 1930's photo is taken a little closer and a little further to the right of the 2006 one – but the same basic view is visible.  Many of the buildings in the North End are still there today, but the Boston skyline behind it has been completely changed – the once prominent Customs House Tower now blends in with the rest of the skyscrapers in downtown, although Old North Church in the foreground still stands out among the low-rises in the North End.