Springfield's Court Square, sometime in the 1880s or earlier. Photo from Springfield Present and Prospective (1905).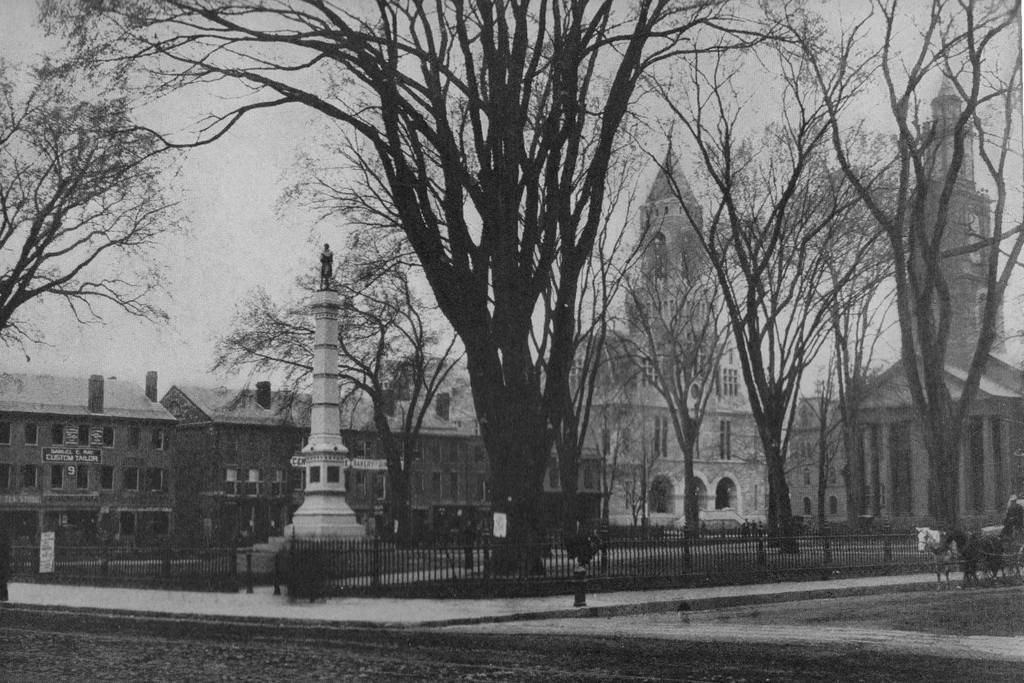 The scene in the 1890s. Photo from Our County and Its People: A History of Hampden County, Massachusetts (1902).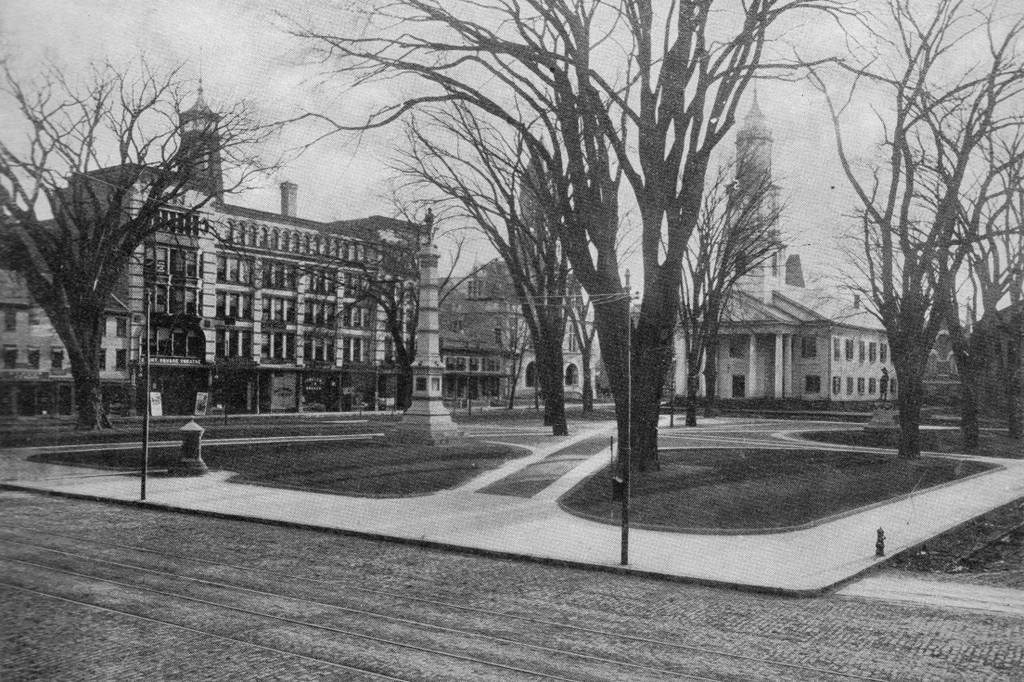 The scene in 2014: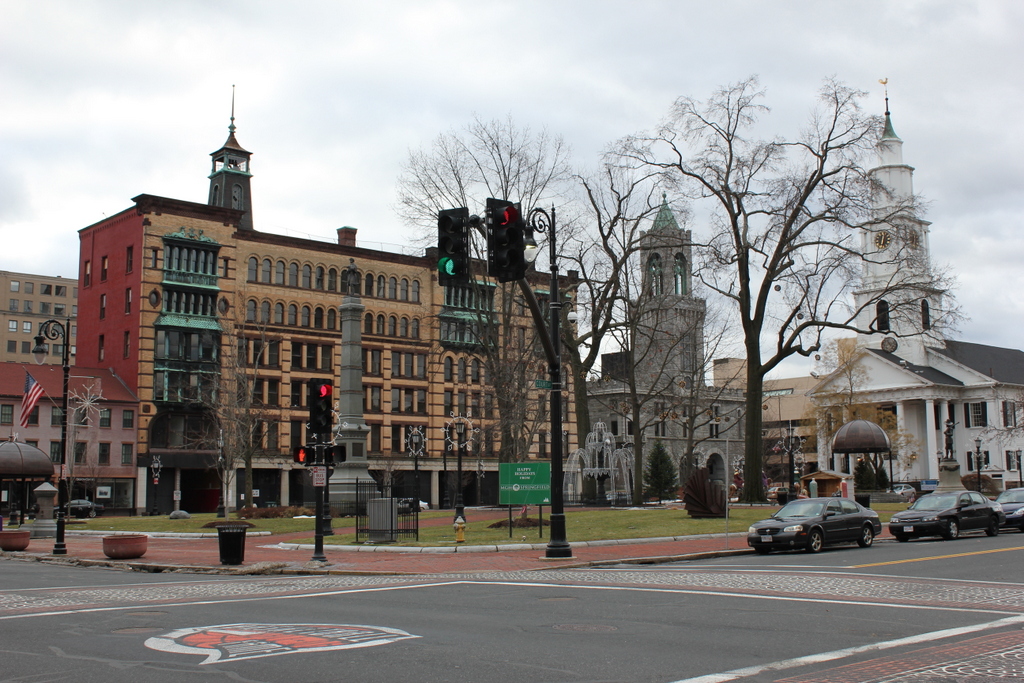 The three photos show the progression of the appearance of Court Square in the past 125+ years. In the first photo, the buildings along Elm Street are all 1830's-era three story commercial buildings, most of which were replaced by the Court Square Theater in 1892, which can be seen in the second photo, a rare view of the building before the 1900 expansion on the right side. That is essentially the only change between the second photo and today's scene – not much has changed with the four major buildings in this angle. One notable survivor on the far left is the Byers Block, which was built in 1835 and is the last remaining part of the Elm Street commercial blocks from the first photo. Wedged in between two much larger late 19th century building, it is the oldest surviving commercial building in the city, although not the oldest building in the photo – Old First Church on the far right dates to 1819.