The interior of Old First Church from the balcony, around 1940. Photo from author's collection; gift of Barbara Shaffer.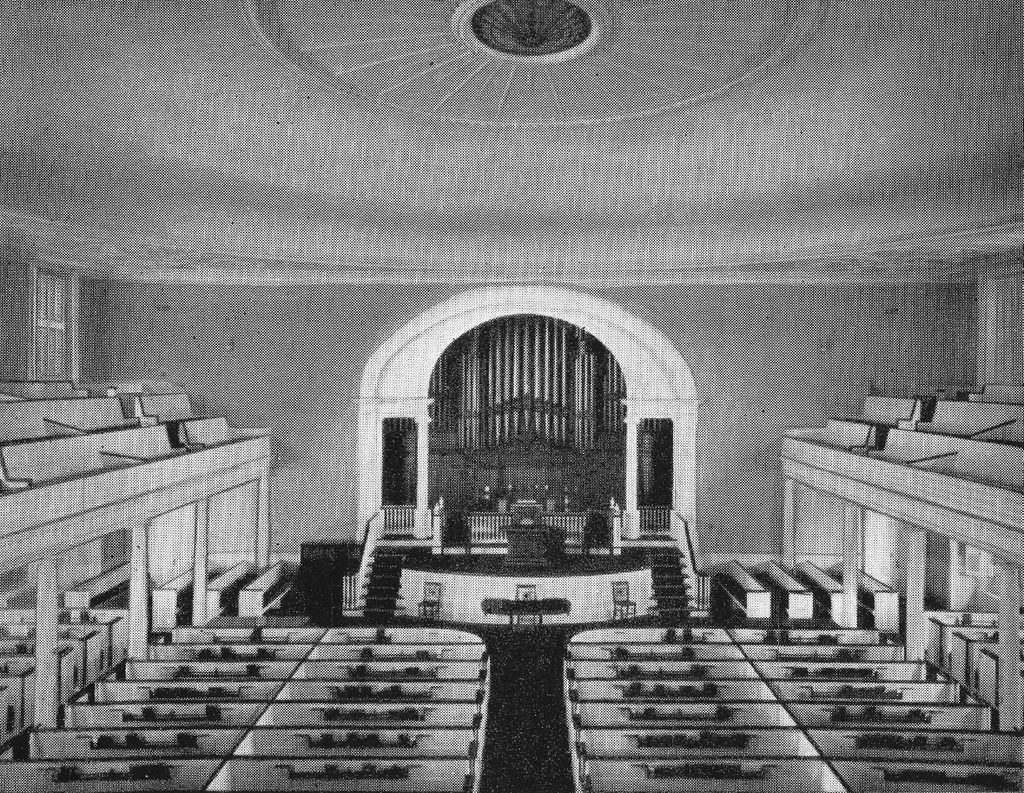 The church in 2015: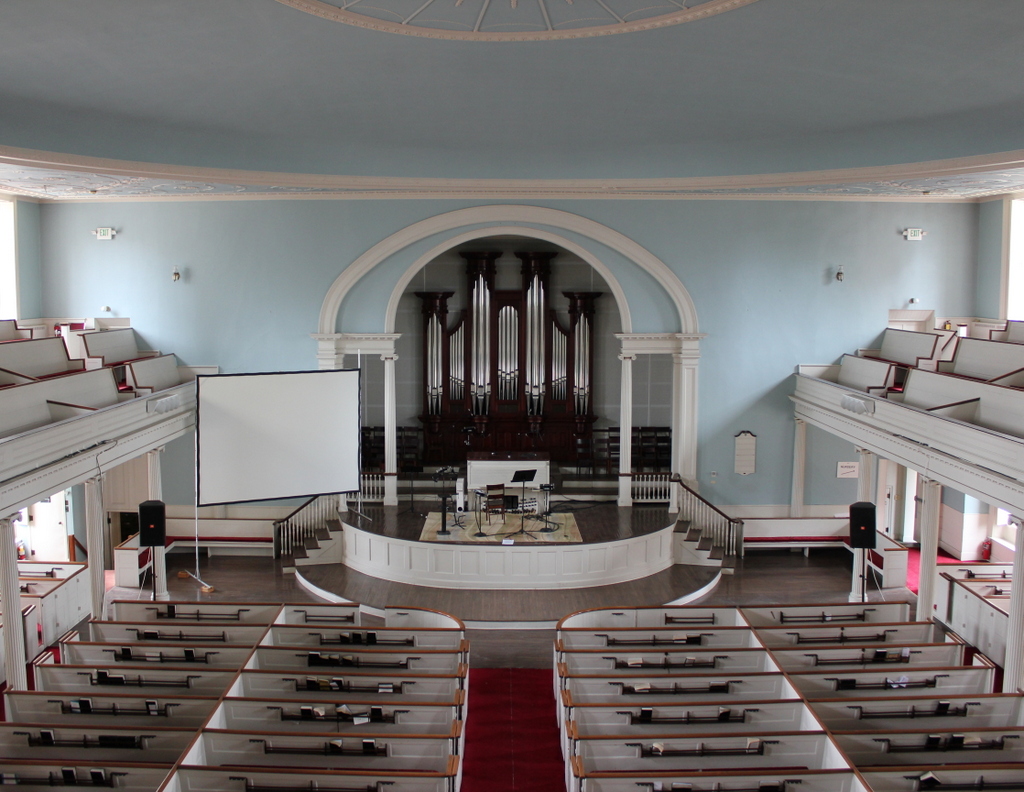 The interior of Old First Church was shown in an earlier post, with a photo that was taken around 1915. At the time, the interior design was from an 1881 remodel, but in 1924 many of the Victorian changes were undone and it was restored to an early 19th century appearance. The c.1940 photo here reflects these changes, and it remains mostly the same today. There is a different organ, which was installed in 1958, the steps up to the pulpit have moved, and most of the pews to the left and right of the pulpit are gone, but there have been no major alterations since 1924.
The church was built in 1819, and after nearly 200 years it is the oldest church building still standing in the city. However, the First Church congregation itself no longer exists. With declining membership and high maintenance costs, they disbanded in 2007, and the city purchased the historic building. They regularly rent it out it out for special events, and since 2009 it has also been used by WellSpring Church for their Sunday services.