The view looking northwest on Commercial Street in Boston's North End in 1919, in the aftermath of the Boston Molasses Disaster. Image courtesy of Boston Public Library.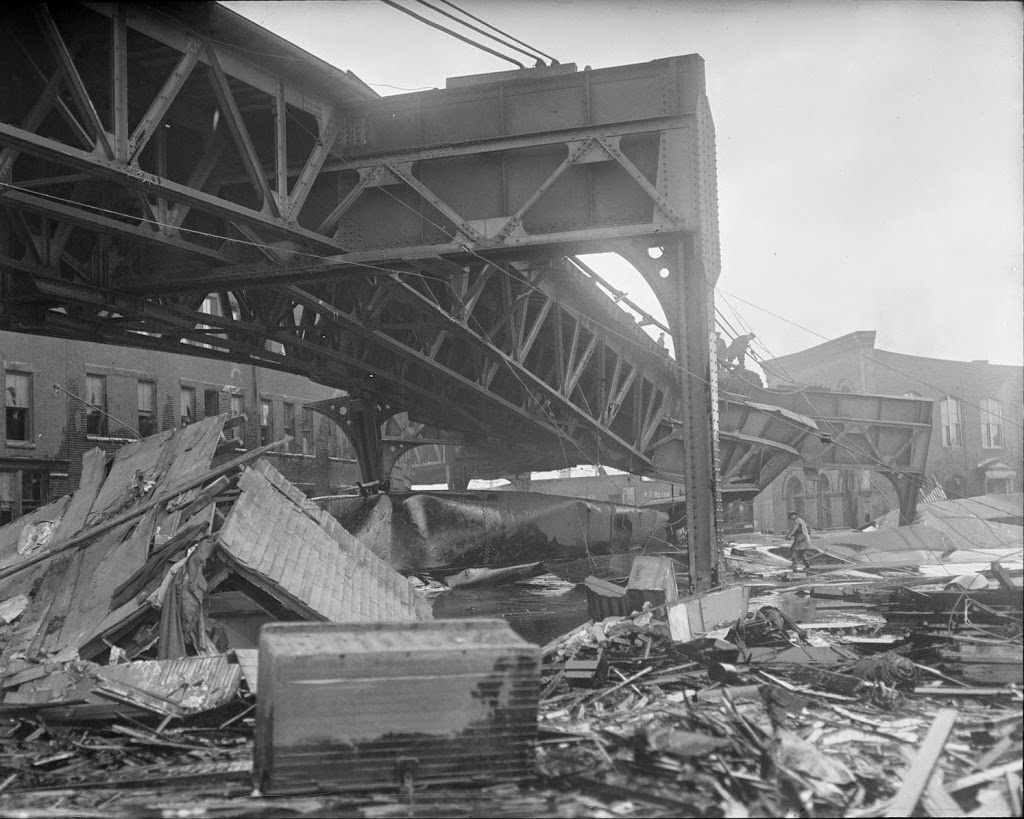 The same scene in 2014: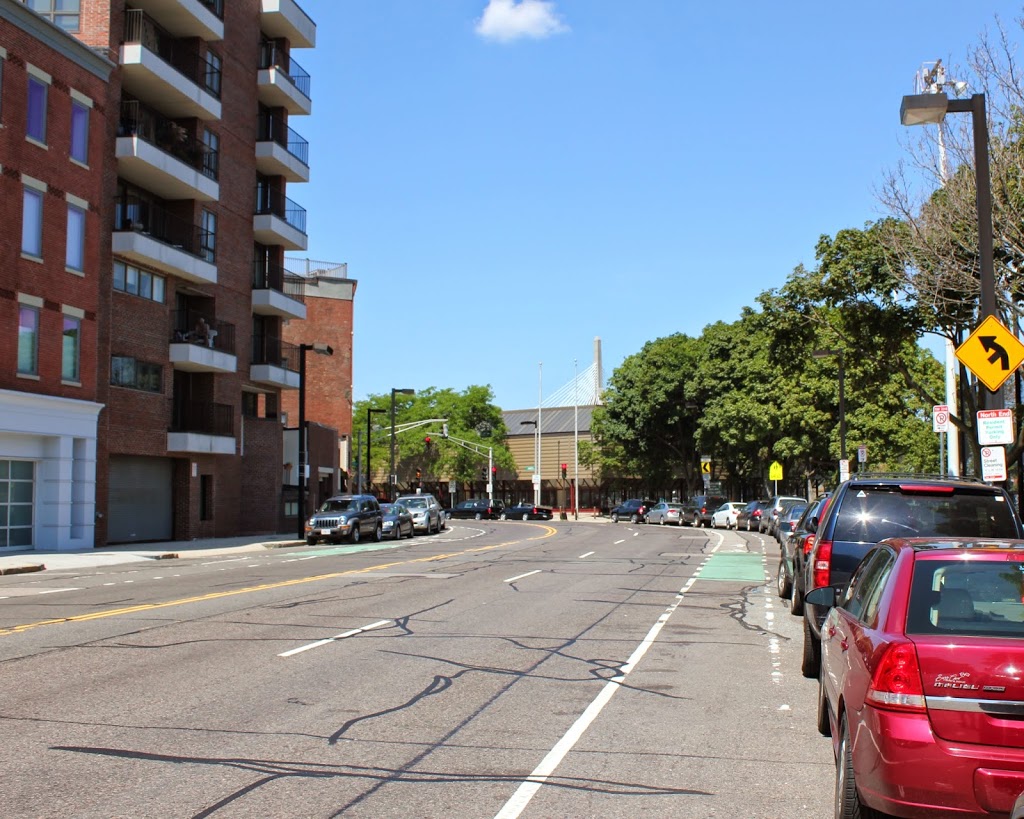 It almost seems comical to think of a massive flood of molasses, but the Boston Molasses Disaster was actually a serious tragedy that killed 21 people and injuring about 150 others.  On January 15, 1919, a 50-foot tall tank of molasses burst along the waterfront in the North End, flooding the neighborhood with 2.3 million gallons of the thick, sticky substance.
The tank was located on the left-hand side of Commercial Street, just to the right of the photo, and along with killing or injuring a number of people, it also caused substantial property damage, sweeping buildings off their foundations as causing heavy damage to the Commercial Street elevated railway, as seen in the photo above.  Today, the elevated tracks are long gone, and most of what was once an industrial area on the right-hand side along the waterfront is now a public park.