The Boston Navy Yard, seen from across the harbor, between 1910 and 1920.  Image courtesy of the Library of Congress, Detroit Publishing Company Collection.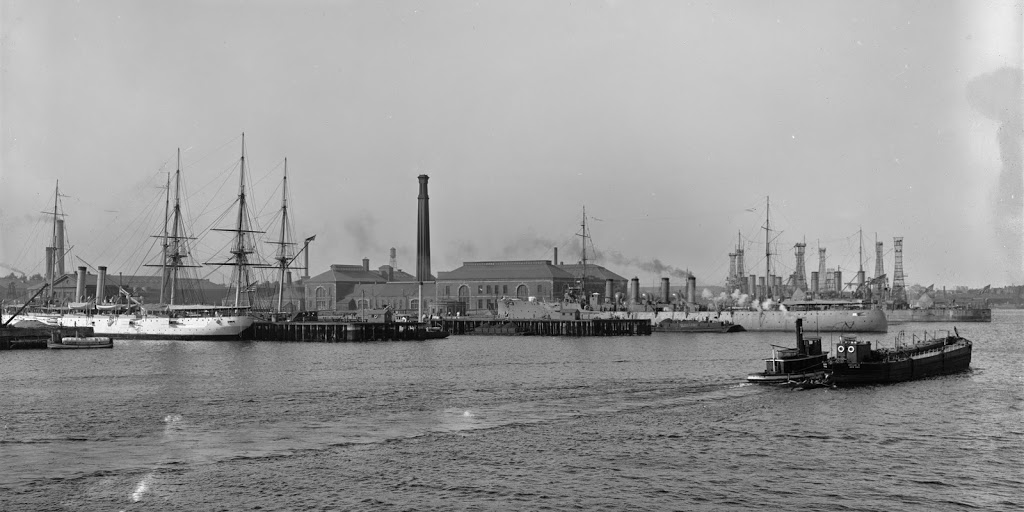 The view in 2014: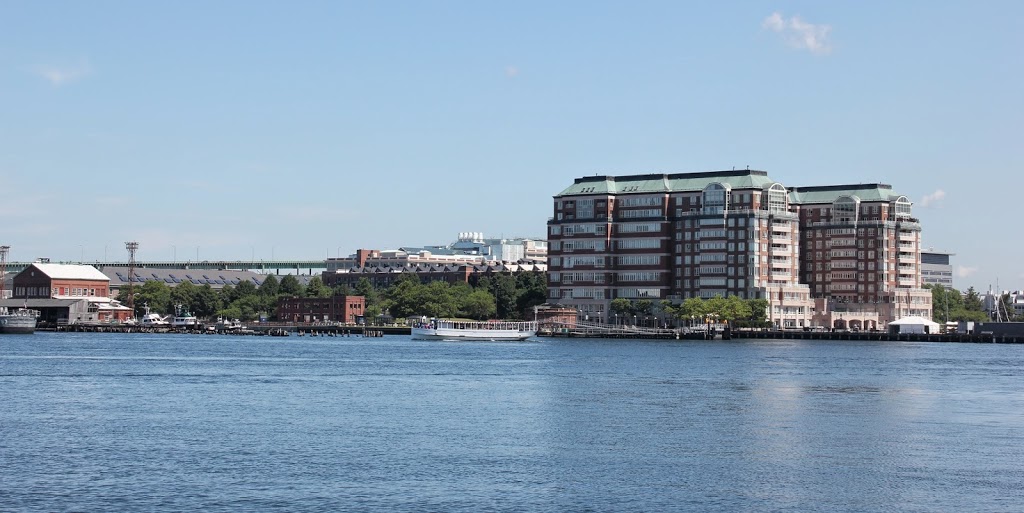 The two views don't line up perfectly; the 2014 photo was taken from the waterfront in the North End, while the original appears to have been taken from a boat slightly further into the harbor.  When the original photo was taken, the Charlestown Navy Yard (as it was then known as) was a major naval base; the photo shows a collection of ships, including at least two cruisers (a Denver-class protected cruiser, possibly the USS Des Moines (CL-17), on the far left, and a Chester-class light cruiser, with the four smokestacks in the right-center of the photo).
In the ensuing years, the navy yard built a number of ships, especially during World War II, when the yard constructed destroyers and destroyer escorts, among other naval vessels.  However, the yard closed in 1974, and became part of the Boston National Historical Park.  Today, there has been some new development, particularly the large condominium building on the right-hand side of the photo, but many of the historic structures in the yard are still there, including the building on the far left of the 2014 photo (visible just to the left of the smokestacks on the white-hulled ship), and the small round building near the left-hand side of the condominium building (visible just below and to the right of the tall smokestack near the center of the first photo).
One of the ships from the original photo still exists today, and although it's not visible in the 2014 photo, it isn't far away.  The USS Constitution can be seen on the left-hand side of the first photo, just beyond the white-hulled cruiser.  At the time, it was the oldest ship in the US Navy, and it remains so today; it is moored at a pier slightly to the left of the 2014 photo, and still has an active naval crew.