Looking west on Boylston Street toward Arlington Street, between 1910 and 1914. Image courtesy of the Library of Congress, Detroit Publishing Company Collection.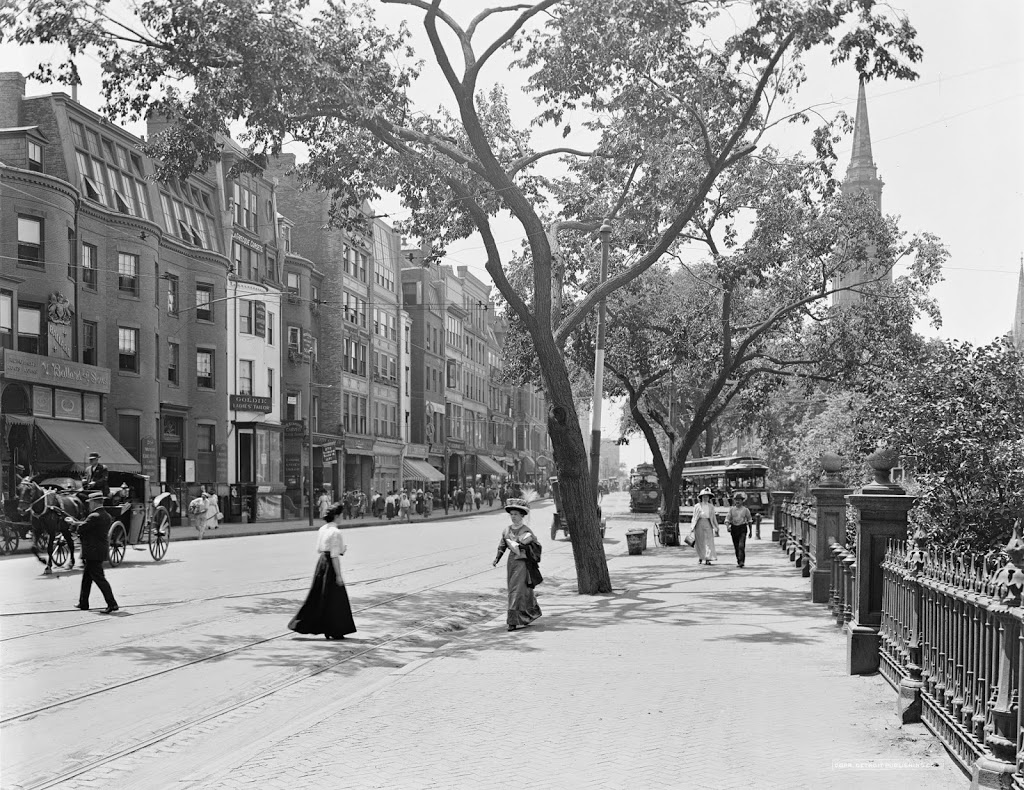 Boylston Street in 2014: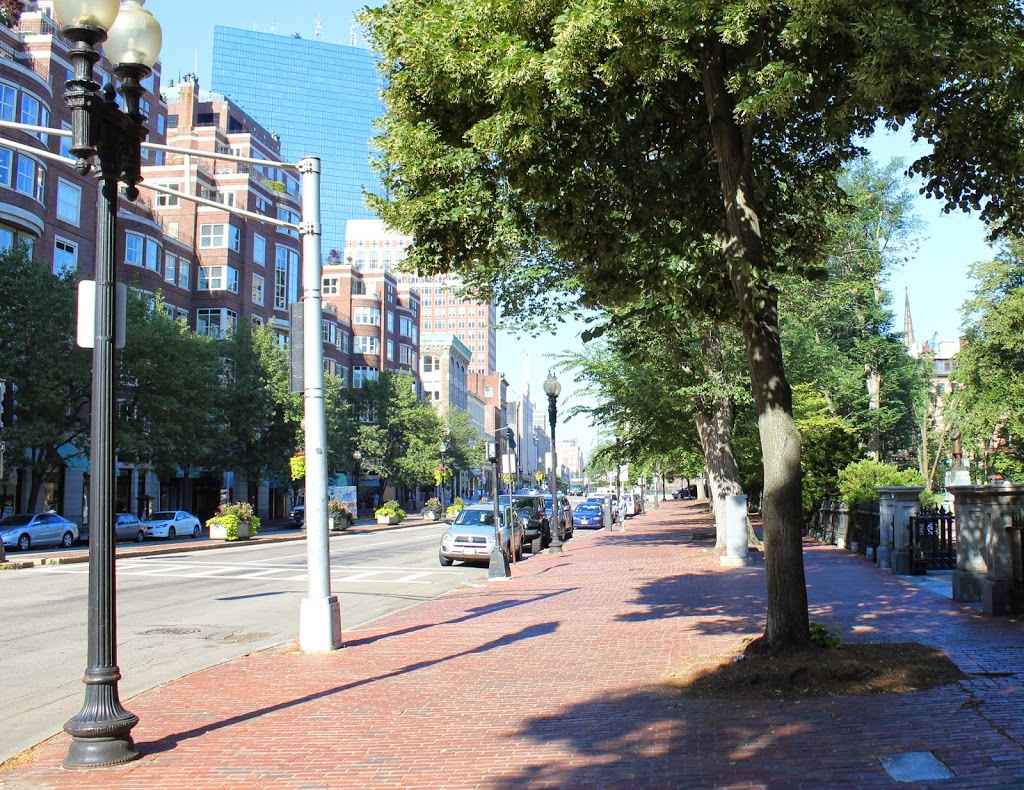 The buildings on the left are a little taller, but otherwise not a great deal has changed in this scene.  The Boston Public Garden to the right is still there, and Arlington Street Church, although hidden by the trees in 2014, is still there.  Notice, however, the trolleys in the background.  At the time, trolleys running on the present-day Green Line would travel along Boylston until Arlington, and then descend into the subway in the Public Garden.  From here, they would travel under Boylston and Tremont Streets, and eventually emerge from the subway near North Station.  This was the first subway tunnel in North America, and was opened in 1897.  However, the presence of the trolleys gives an upper limit to the date of this photo; in 1914, the subway tunnel under Boylston Street was extended to Kenmore Square.  A new incline was built here, in the center of Boylston Street, to serve what is now the "E" Branch of the Green Line; this branch was not put underground until 1941, at which point the Public Garden incline was permanently closed.