Arlington Street Church in Boston, around 1862.  Photo taken by J.J. Hawes, courtesy of Museum of Fine Arts, Boston.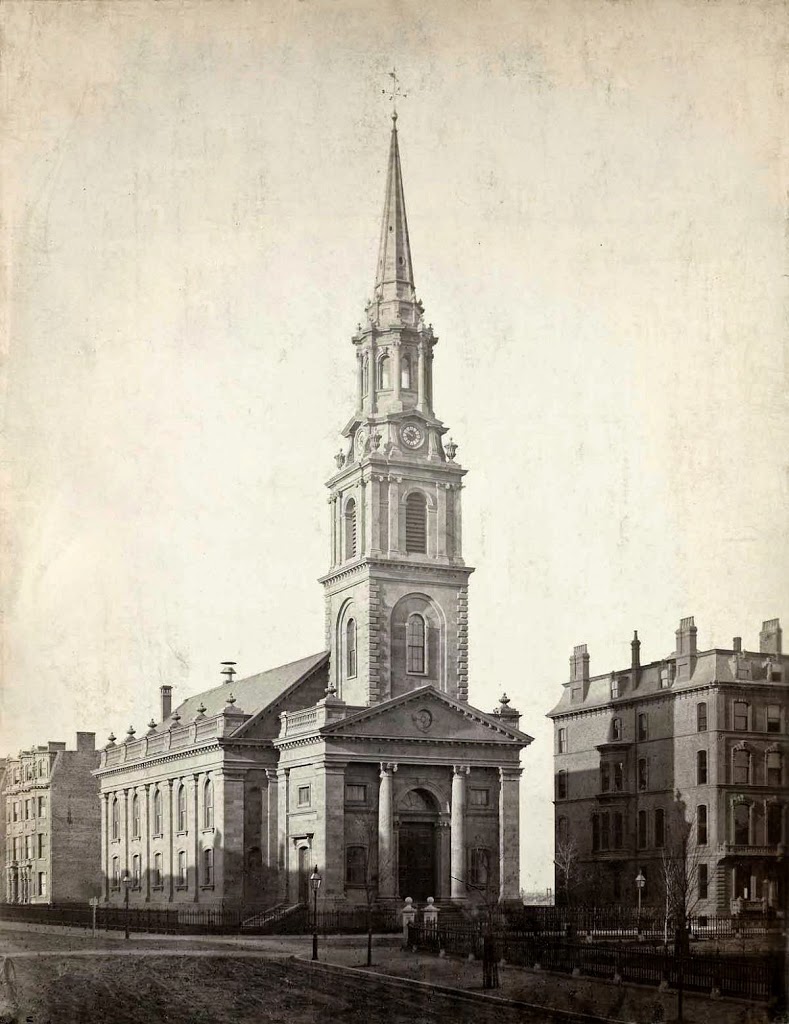 The church around 1904. Image courtesy of the Library of Congress, Detroit Publishing Company Collection.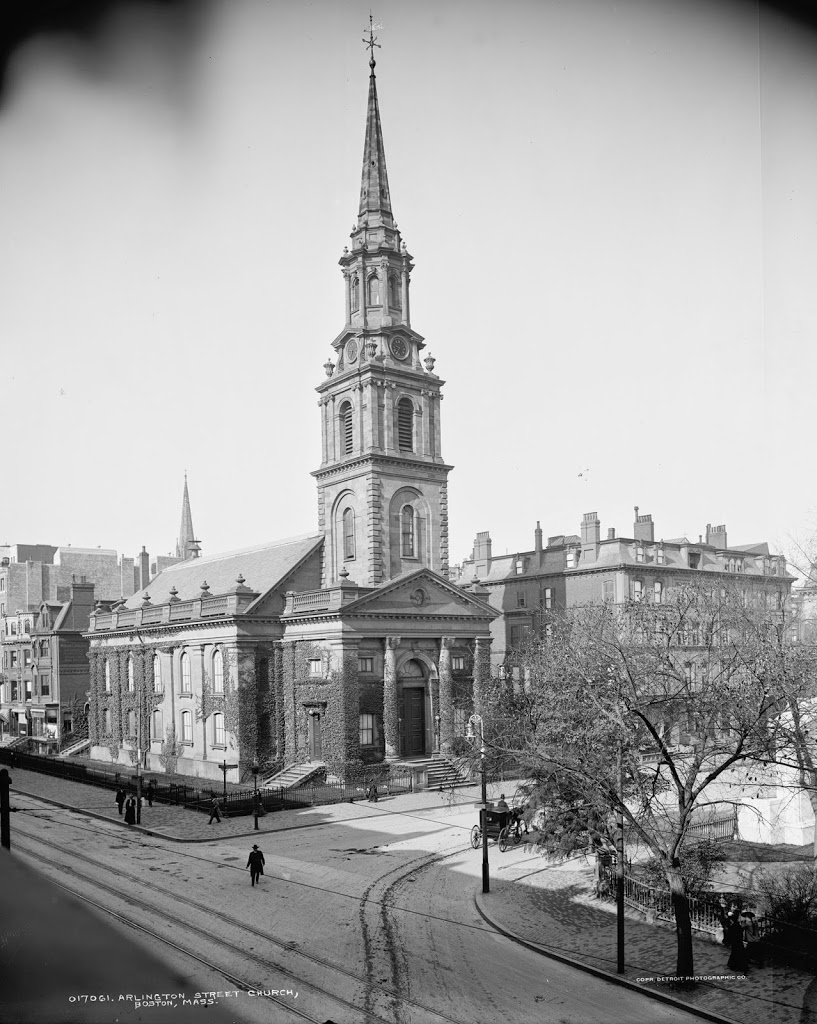 The church in 2014: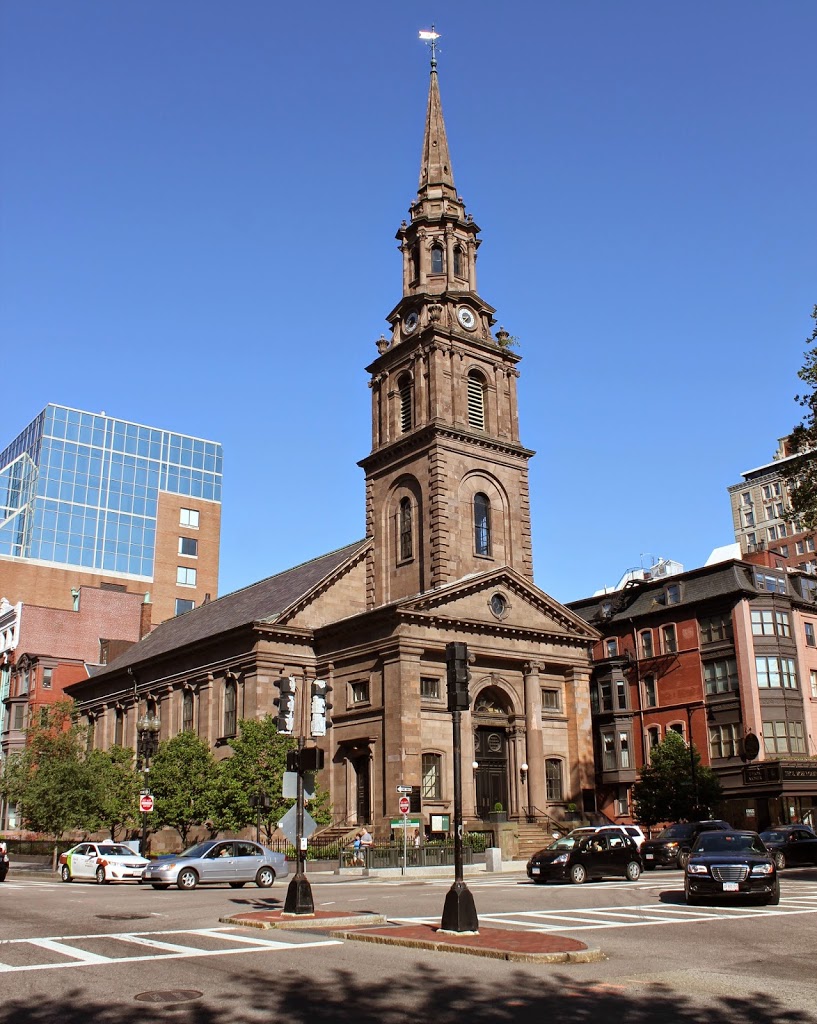 For the first two centuries of Boston's history, this location was right on the waterfront. However, as the city grew in population, they needed more land, so by the 1850s, the city started filling in the Back Bay, adding new real estate along the Charles River from the Public Garden (seen in the lower right of the 1904 photo) to the Kenmore Square area.  The Arlington Street Church, completed in 1861, was one of the first buildings to be constructed on the newly-created land.  The first photo shows the neighborhood just as it began to be developed; plenty of empty land beyond the church is visible in the space between it and the apartment building to the right.  Today, it remains an active church, and aside from no longer having ivy on its walls, it looks very much the same as it did 110 years ago.