Facing the southwest corner of Boylston and Tremont in Boston around 1859, toward the newly-constructed Hotel Pelham.  Photo courtesy of Boston Public Library.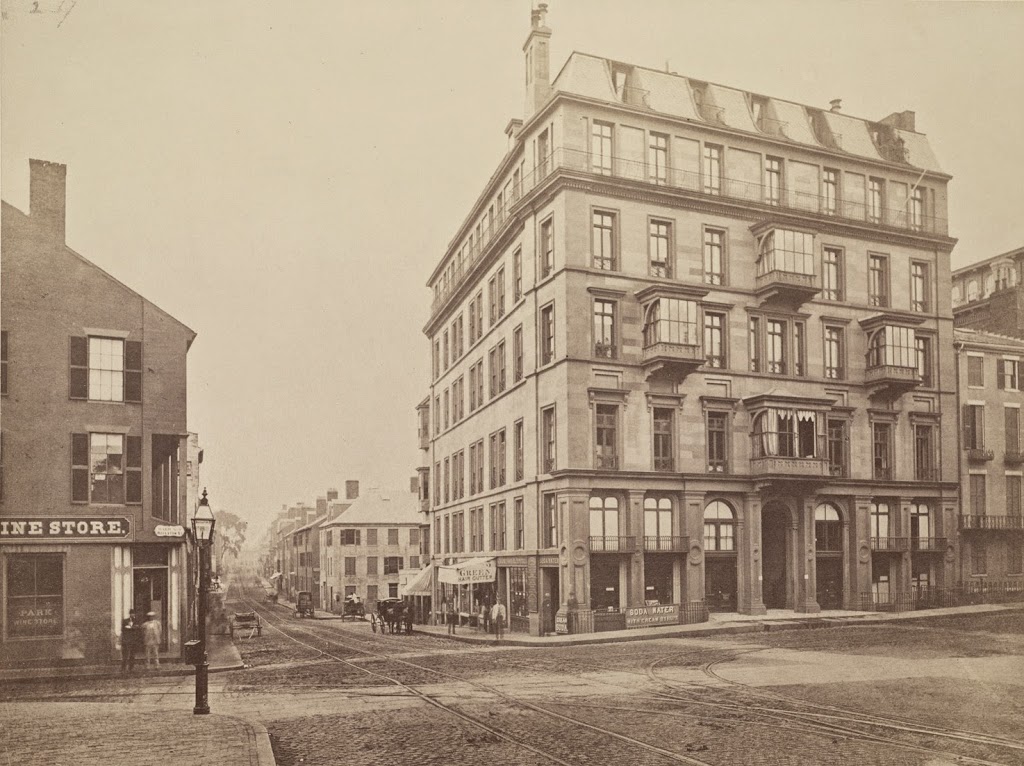 The same scene 2014: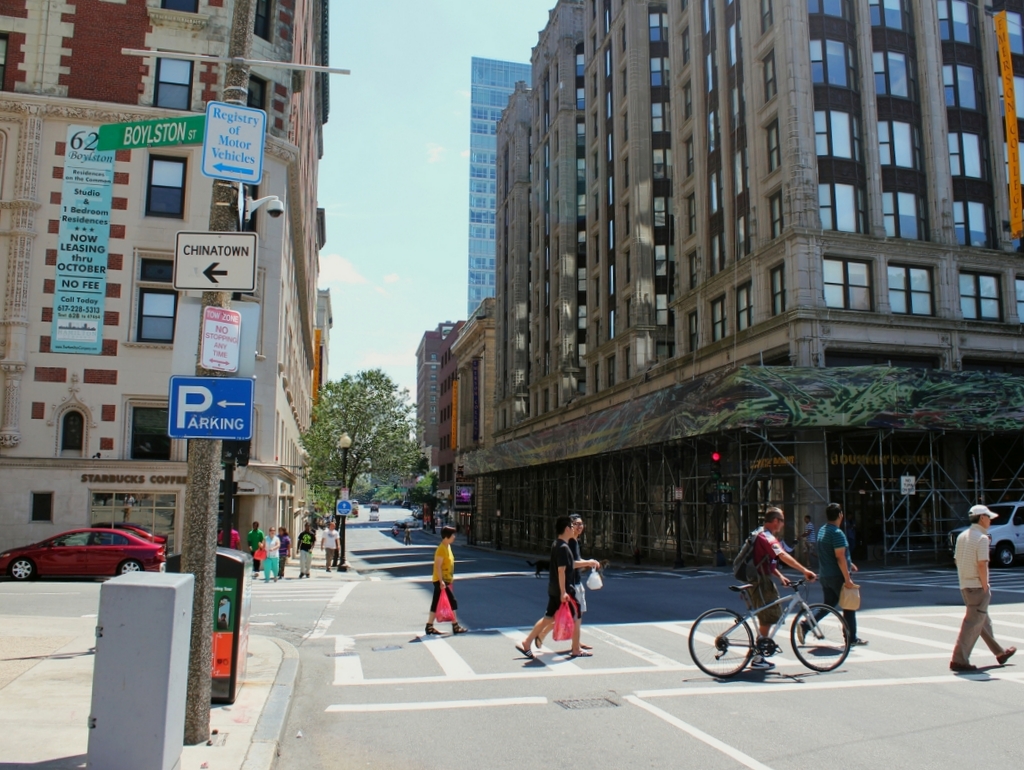 Constructed in 1857, the Hotel Pelham was possibly the first apartment building of its type in the United States.  Although named a hotel, the term in the mid 19th century was commonly used to refer to what today we would call an apartment building – they catered more toward long-term residents than temporary visitors.
The date on the first photo is probably 1859, but some sources date it to 1869.  In either case, 1869 is the latest possible date for the photo, because in that year Tremont Street (the street that the photos are facing down) was widened.  Rather than demolishing and rebuilding, the owners moved the 5,000 ton building 14 feet to the west (right), a move that took three months to complete.  Following the move, the hotel remained in business for nearly 50 more years, before being demolished in 1916 and replaced with the present-day office building.