Children keep cool next to a block of ice on Hull Street in Boston's North End, sometime in the 1930s. Photo courtesy of Boston Public Library, Leslie Jones Collection.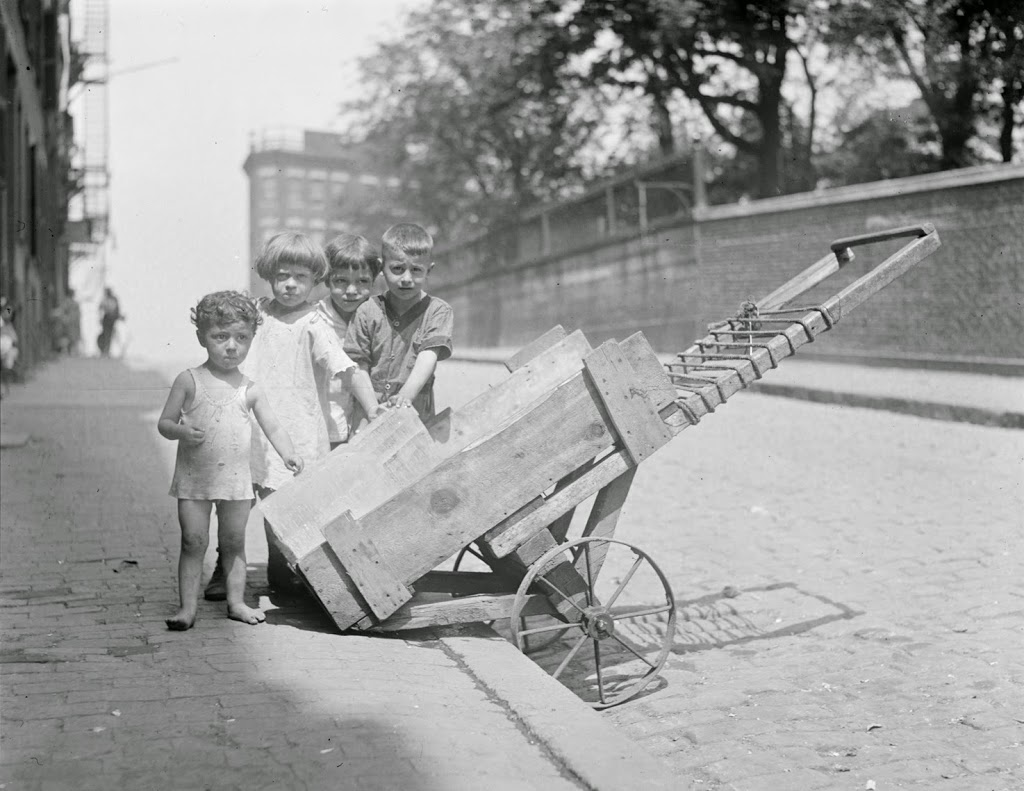 Hull Street in 2014: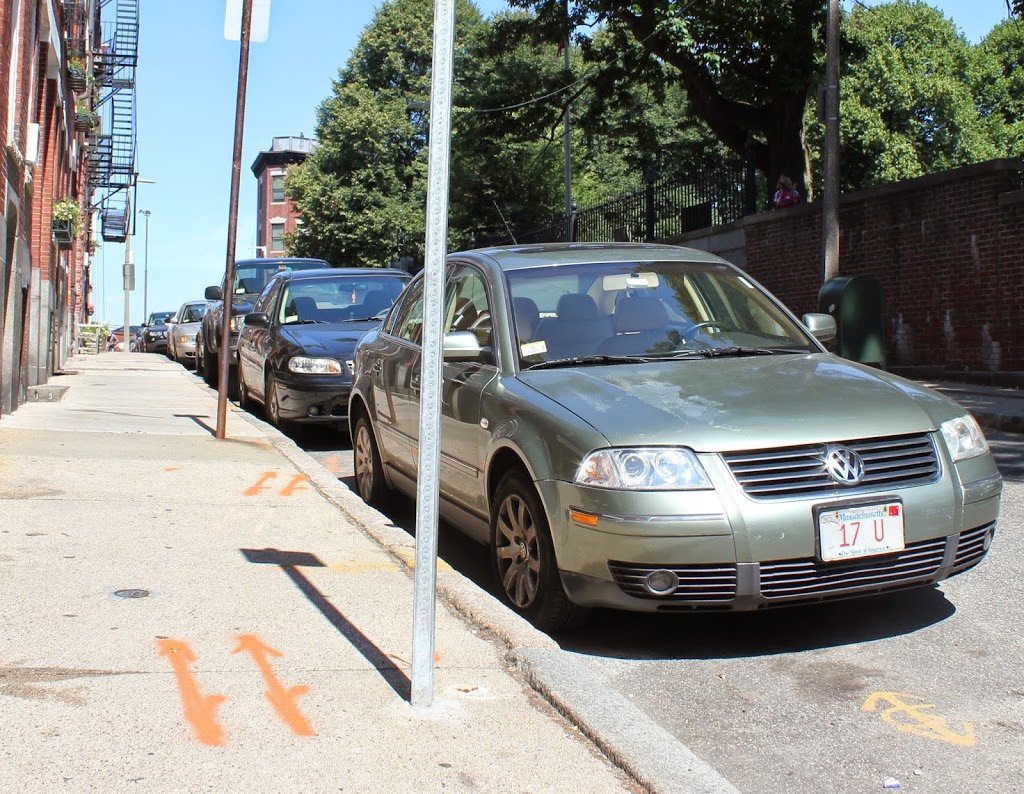 Not much has changed on Hull Street in the past 80 years – the neighborhood has become wealthier, but it remains predominantly Italian-American, as it was when the 1930s photo was taken.  At least some of the children in the photo were probably either Italian or Jewish, and it is likely that some of them have children or grandchildren who live in the area.  In fact, some of them might still be alive today, and who knows – perhaps one of them lives here on Hull Street, where they can now sit in air conditioned homes to stay cool, instead of hovering around a block of ice.  Everything else is the same, from the houses to the left, to the Copp's Hill Burying Ground on the right, and the apartment building beyond it.  In fact, the curb stones are probably the same ones that the ice cart rested against.