Looking up Tremont Street toward Park Street Church in Boston, in 1895. Photo courtesy of Boston Public Library.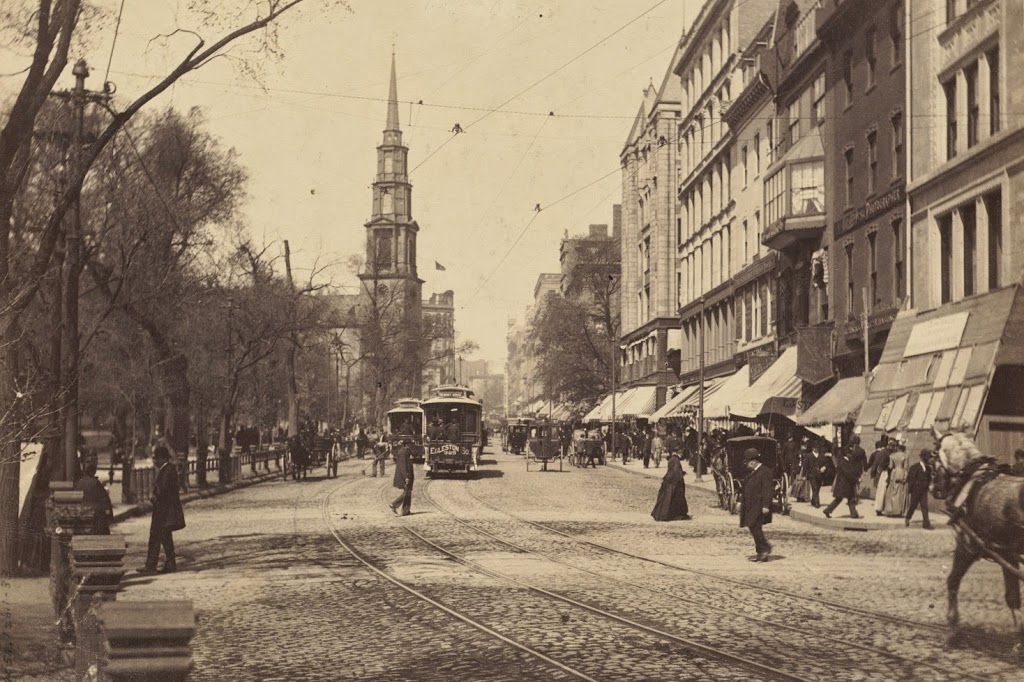 Tremont Street in 2014: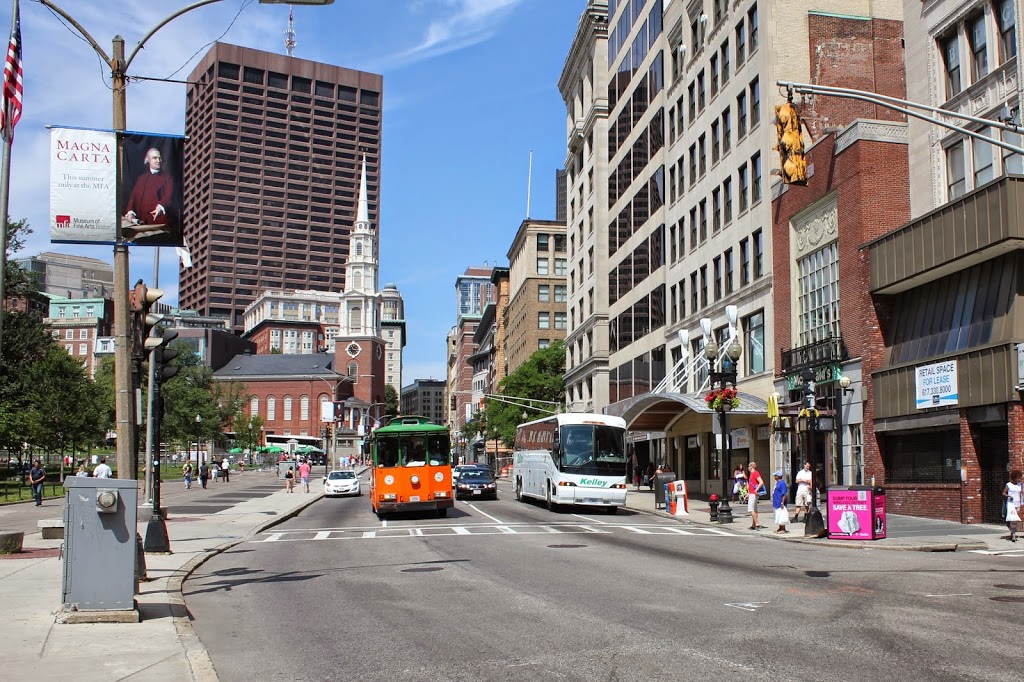 These photos were taken from almost the same spot as the ones in this post and this post, but the first one here shows Tremont Street as it appeared before the construction of the Tremont Street Subway.  By the time the 1895 photo was taken, Tremont Street was becoming crowded with traffic, from pedestrians to carriages and even trolleys, as seen in the distance of the first photo.  Toalleviate the congestion, the trolley lines were put underground, making this the first subway in the country.  Today, Tremont Street is still a busy road, but trolleys such as the green and orange one in the 2014 photo are purely for tourism – the real trolleys still run underground through here on the MBTA Green Line.