The Hampden County Hall of Records on State Street in Springfield, around 1900-1910. Image courtesy of the Library of Congress, Detroit Publishing Company Collection.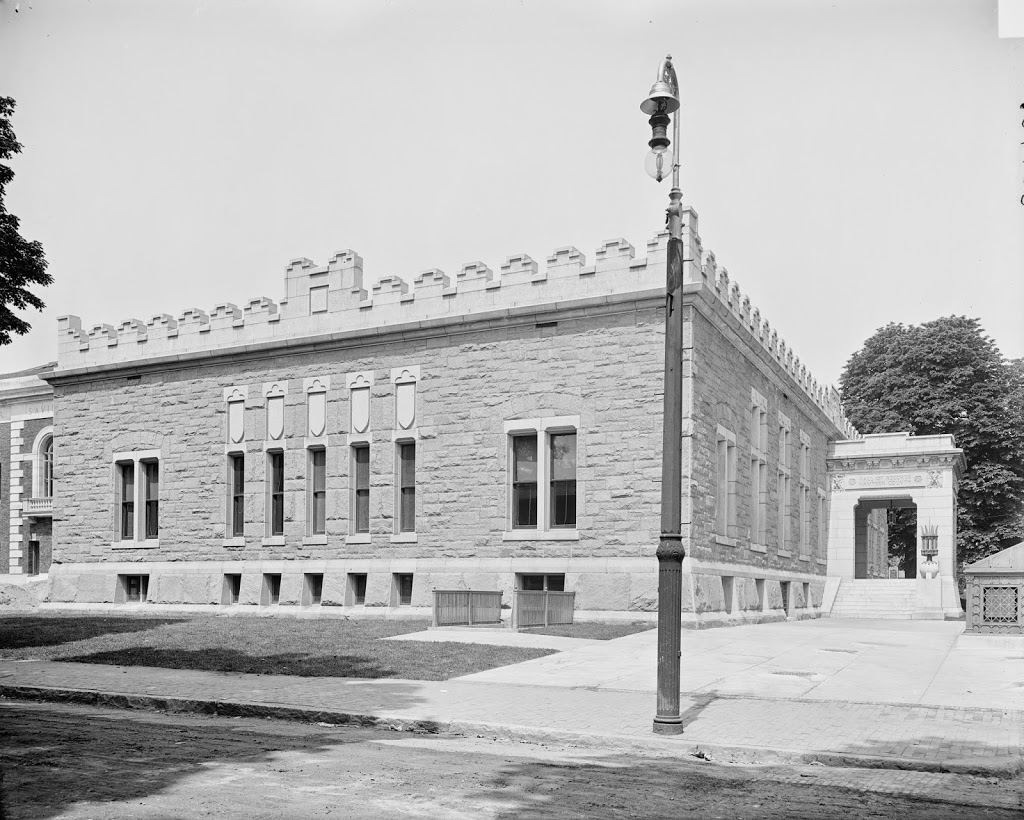 The same location in 2014: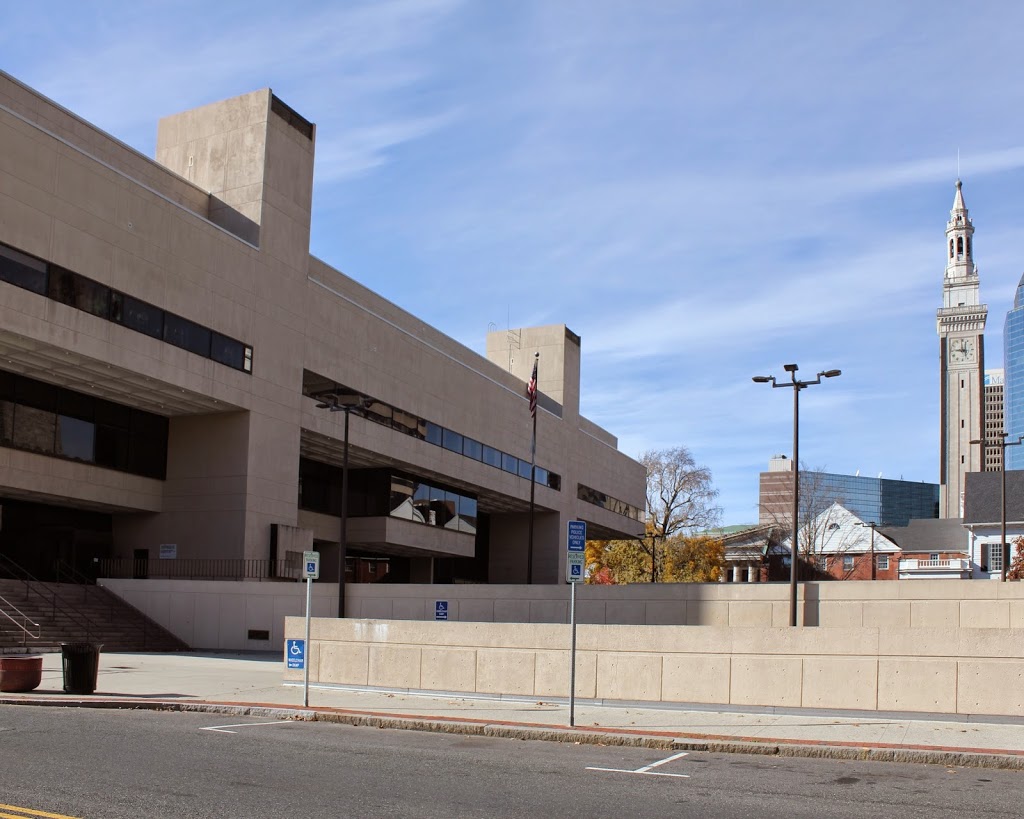 The Hampden County Hall of Records was built adjacent to the Hampden County Courthouse in the early 1900s, using a similar architectural style.  Like the courthouse, it spanned from State Street to Elm Street, with this view taken looking north from State Street.  I don't know when the building was demolished, but it was gone by the 1970s, when the present-day Hampden County Hall of Justice was built on the left-hand side of the 2014 photo.  The courthouse was also built on the spot of the Springfield Institution for Savings building, which is barely visible on the far left of the first photo.