Main Street in Springfield, looking south from near Harrison Ave., around 1910-1913. Photo from Progressive Springfield, Massachusetts (1913).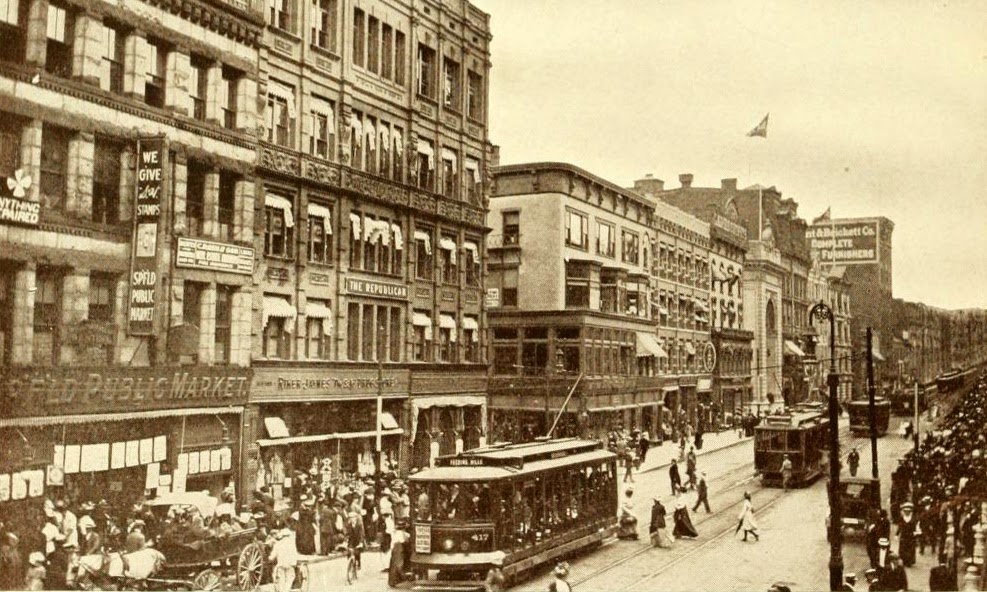 The same scene in 2017: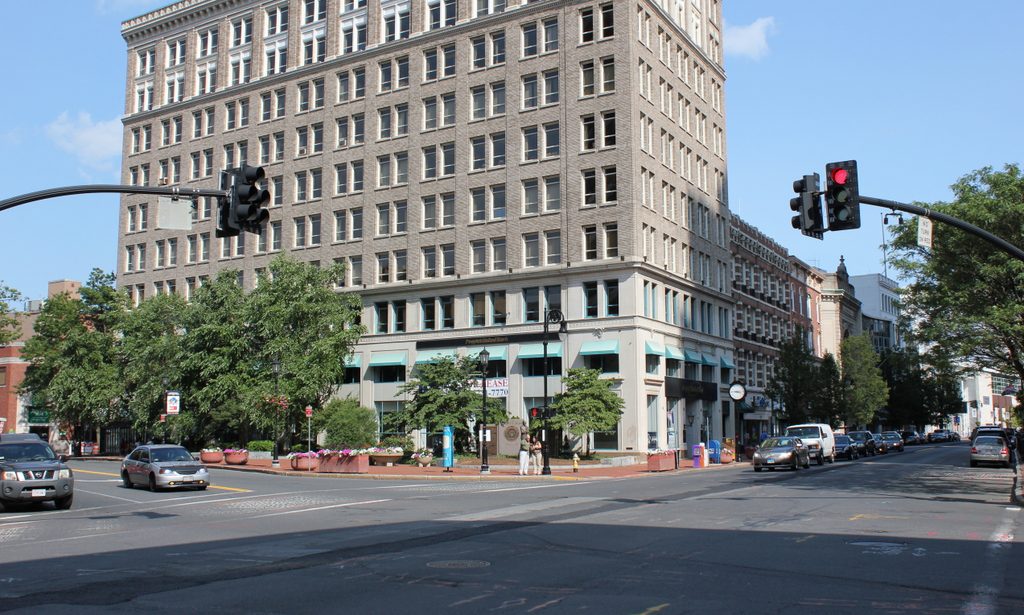 These views show some of the changes that have occurred on the east side of Main Street, south of Harrison Avenue.  The buildings in the foreground of the first photo are long gone; Today, Harrison Ave passes diagonally through those lots to cross Main Street where Boland Way (formerly Vernon Street) intersects.  The building just to the right of Harrison Ave in the first photo is also gone, replaced by the 10 story building in the 2014 photo.
However, most of the other buildings in the first photo are still there, including the former Johnson's Bookstore building, which was built in 1861, around the same time as the two buildings on either side of it.  The facade was remodeled in 1908, but it once matched the buildings on either side of it.  To the right of the bookstore building is the oldest in the scene, the 1858 Republican Block.  This was the home of the Springfield Republican newspaper from 1858 to 1867, during the era when the paper was endorsing Abraham Lincoln for president and reporting news on the Civil War and Lincoln's assassination.  Beyond the Republican Block is the Union Trust Building, with its distinctive arch over the main entrance.  It was built in 1907, and both it and the Republican Block are on the National Register of Historic Places.