Looking north on Main Street in Springfield, toward Harrison Avenue, around 1910-1920. Image courtesy of the Library of Congress, Detroit Publishing Company Collection.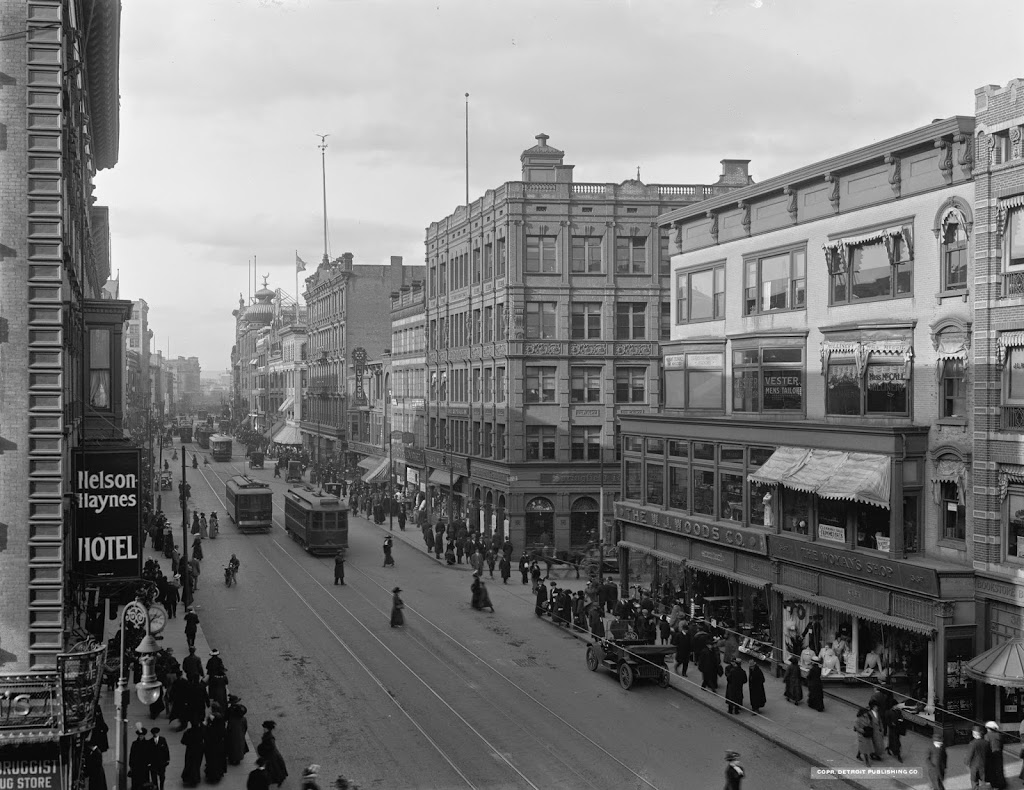 The same location in 2014: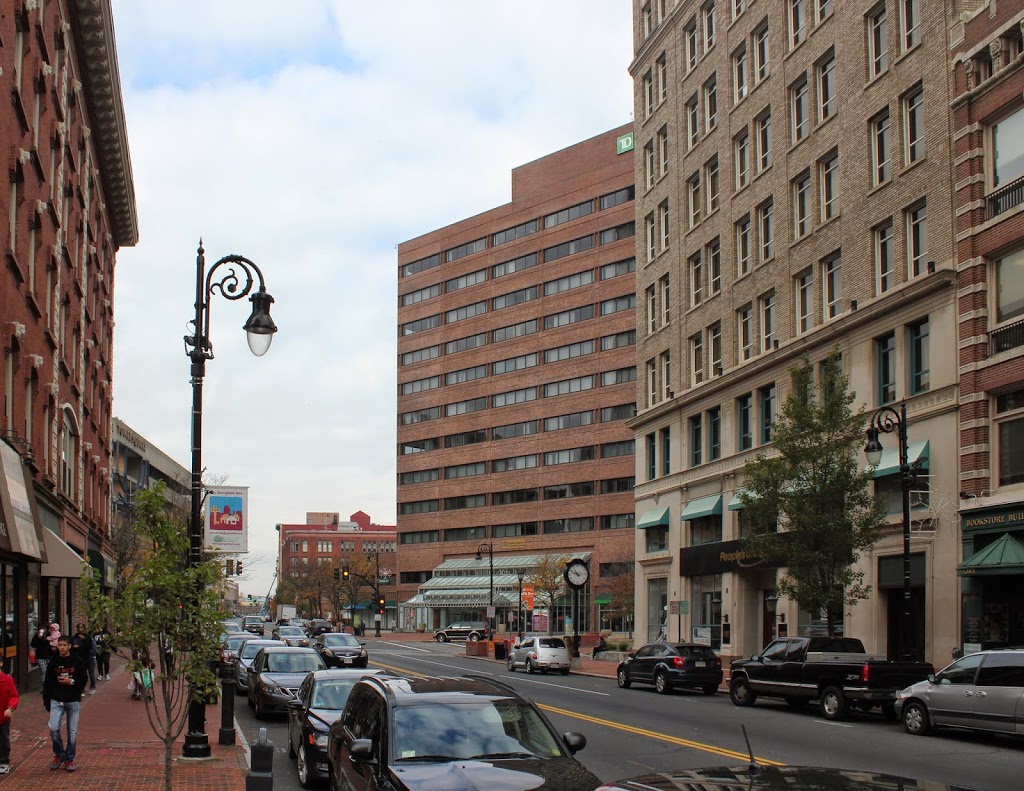 These photos were taken facing the opposite direction of the ones in this post and this post, with the Haynes Hotel building on the far left and the Johnson's Bookstore building on the far right.  These are the only two surviving buildings in the photo for several blocks down Main Street; everything on the right-hand side from Johnson's Bookstore to the Fuller Block (the building in the distance with the onion dome in the first photo) at the corner of Bridge Street has been demolished.
Notice all of the trolleys in the first photo – and the pedestrians who seem to have no problem crossing right in front of them.  Today, there are no trolleys, far fewer pedestrians, and far more cars on this stretch of Main Street.