Center Street in Chicopee, probably in 1918. Image courtesy of the Chicopee Public Library, Russ H. Gilbert Photographic Collection.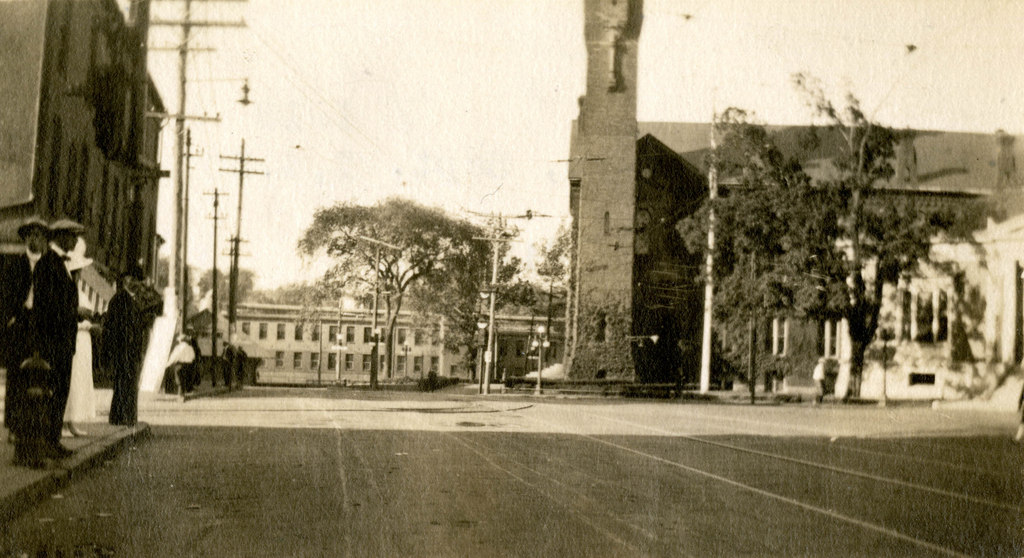 Center Street in 2015: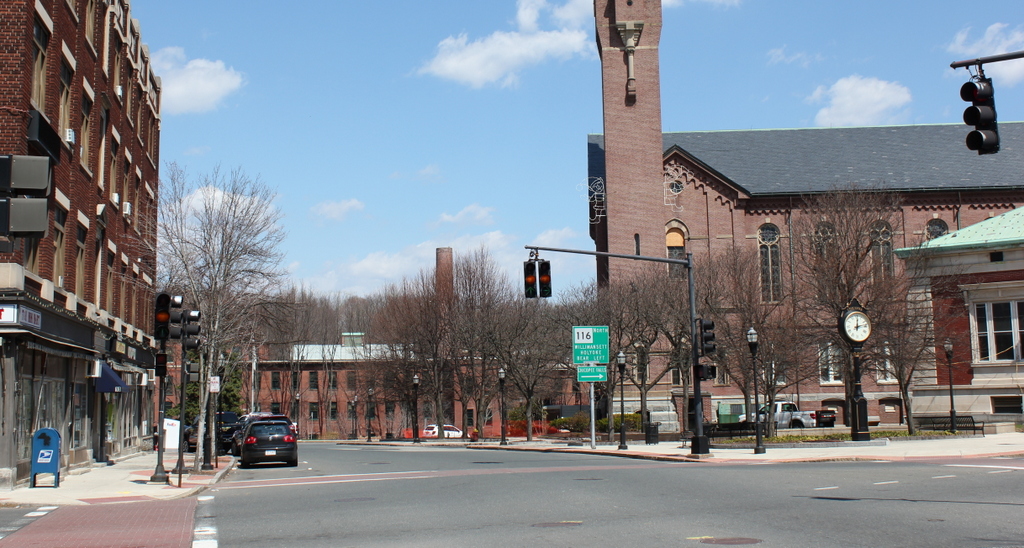 One of the busiest sections of road in Chicopee is completely void of traffic in the 1918 scene, but it wasn't necessarily because people lacked cars.  At this point, cars were becoming more common among the middle class, but this became a problem during World War I.  Because of the war demand for fuel, the federal government implemented programs to help reduce fuel use.  One of these plans was "gasless Sundays," when people were encouraged to avoid driving on Sundays, thus saving a substantial amount of gasoline.  I don't know how effective it was overall, but evidently it worked in Chicopee – the first photo was taken during one of these "gasless Sundays," and sidewalks are full of people, with nary a car in sight.
The only real change in these two views, other than the presence of automobiles, is the building on the far left.  This building at the corner of Center and Exchange Streets was replaced by the Starzyk Building in 1921.  Otherwise, the other buildings are still there: the Spalding factory in the distance, the 1871 Chicopee City Hall to the right, and the old 1911 Chicopee Public Library building.