The "Y" intersection of Chicopee Street and Meadow Street in the Chicopee village of Willimansett, around 1917. Image courtesy of the Chicopee Public Library, Russ H. Gilbert Photographic Collection.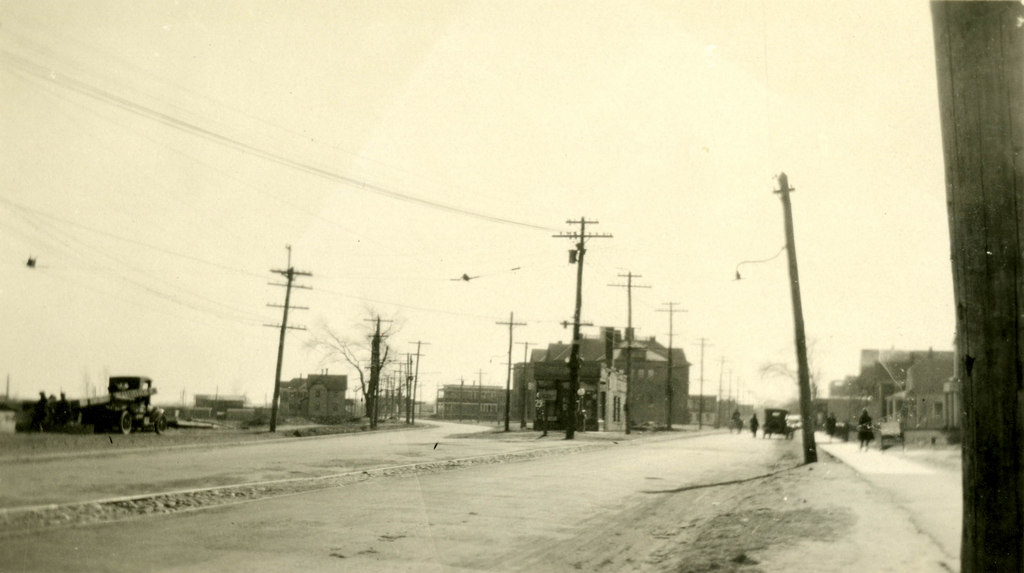 The "Y" in 2015: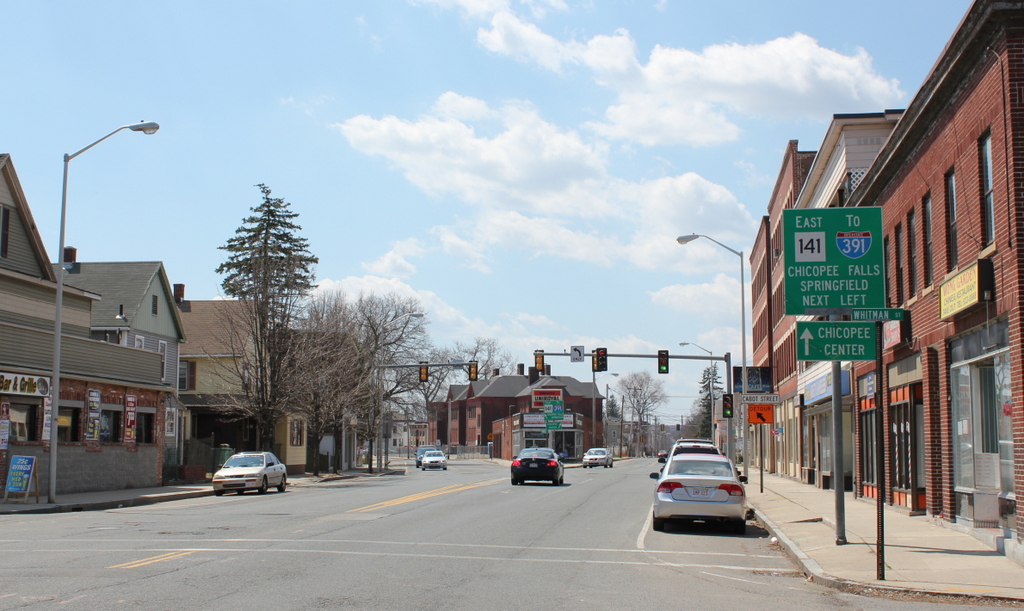 In the early 20th century, the city of Chicopee experienced a large population growth, much of which was made up of Polish and French Canadian immigrants.  Each group settled in particular neighborhoods, and Willimansett became home for many French-Canadian immigrants, including my great-great-grandparents, who lived a block away from here in the 1920s.  From here, workers could commute a short distance by trolley to either the Holyoke mills across the river, or the mills along the Chicopee River a few miles to the south.
This intersection of Chicopee and Meadow Streets became known as the "Y", so-named because of the angle at which the streets merge.  This is the primary commercial center of Willimansett, but in the early 1900s it was still fairly undeveloped.  The commercial blocks on the right weren't there yet, nor were the houses to the left.  The only prominent building that appears in both photos is the Chapin School, which can be seen in the distance in the middle of the fork.  It opened in 1898, and had several additions put on as Willimansett grew in population.  Today it is vacant, but it is currently planned to be converted into apartments for veterans.
Probably the most interesting thing about the "Y", however, is something that does not appear in either photo.  In the 1930s, a grocery store opened here, called the Y Cash Market.  They are no longer in Willimansett, but the name lives on – today the company is Big Y, one of the largest grocery store chains in New England.