The Starzyk Building at the corner of Center Street and Exchange Street in Chicopee, around 1921. Image courtesy of the Chicopee Public Library, Russ H. Gilbert Photographic Collection.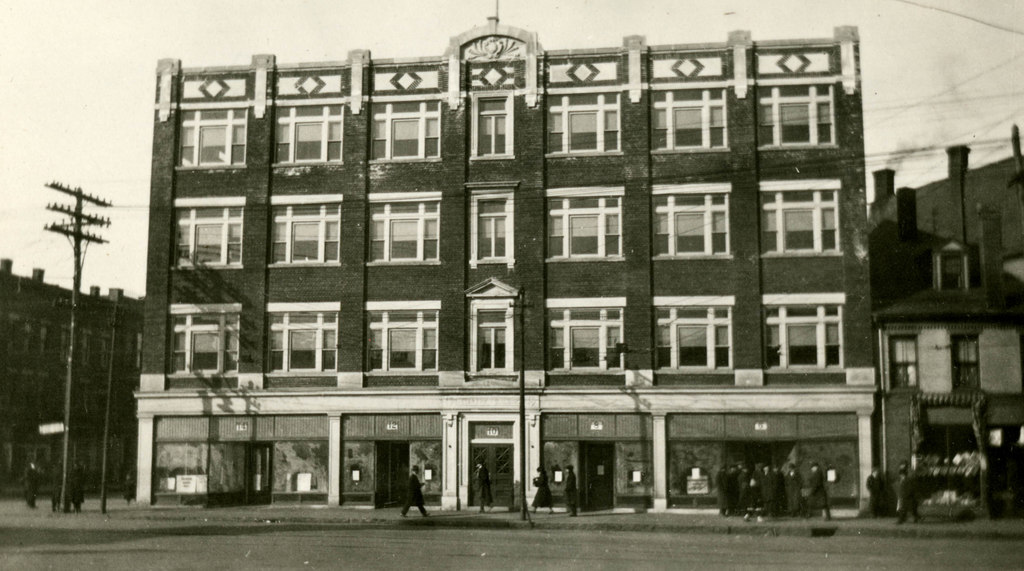 The building in 2015: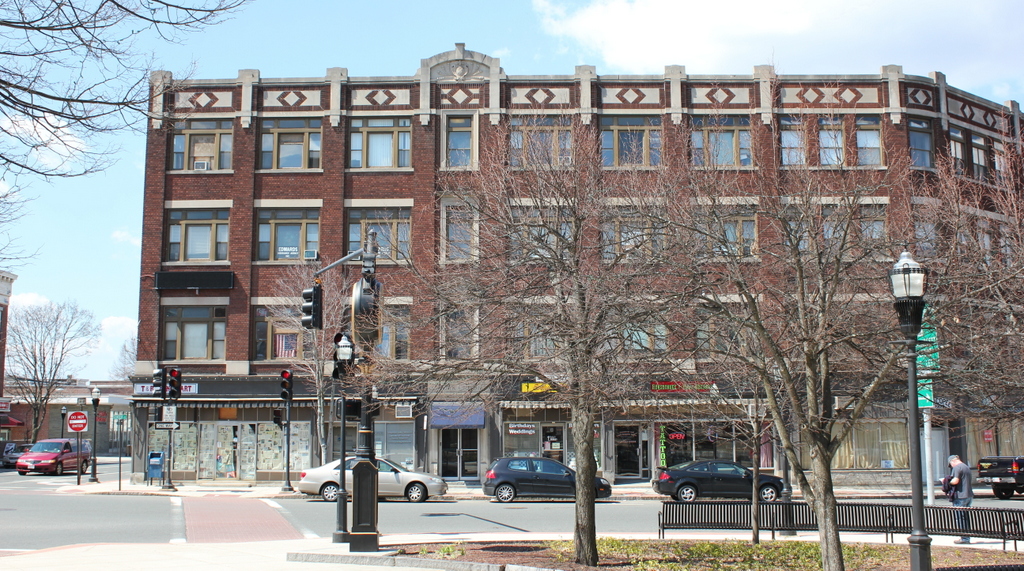 The Starzyk Building has been a prominent building in downtown Chicopee for nearly a century, and the first photo was taken right around the time that the original building was completed.  It was owned by Paul Peter Starzyk, a Polish immigrant who came to Chicopee in the early 1890s and worked in the mills of Dwight Manufacturing Company, the same place where social reformer Lewis Wickes Hine would later document child labor conditions in the early 1900s.  Starzyk didn't work in the mills for too long, though, because he later went into business for himself, selling men's clothing.  His business was successful enough that he was able to build this building in 1921, and a year later he expanded it on the right-hand side.  The first photo was taken before this wing was added.  Today, the storefront windows have been altered, but otherwise its exterior appearance hasn't changed much.  It is still used for retail and office space, and is still one of the main commercial buildings in downtown Chicopee.