Looking west on Springfield Street from Main Street in Wilbraham, around 1903.  Courtesy of the Wilbraham Public Library.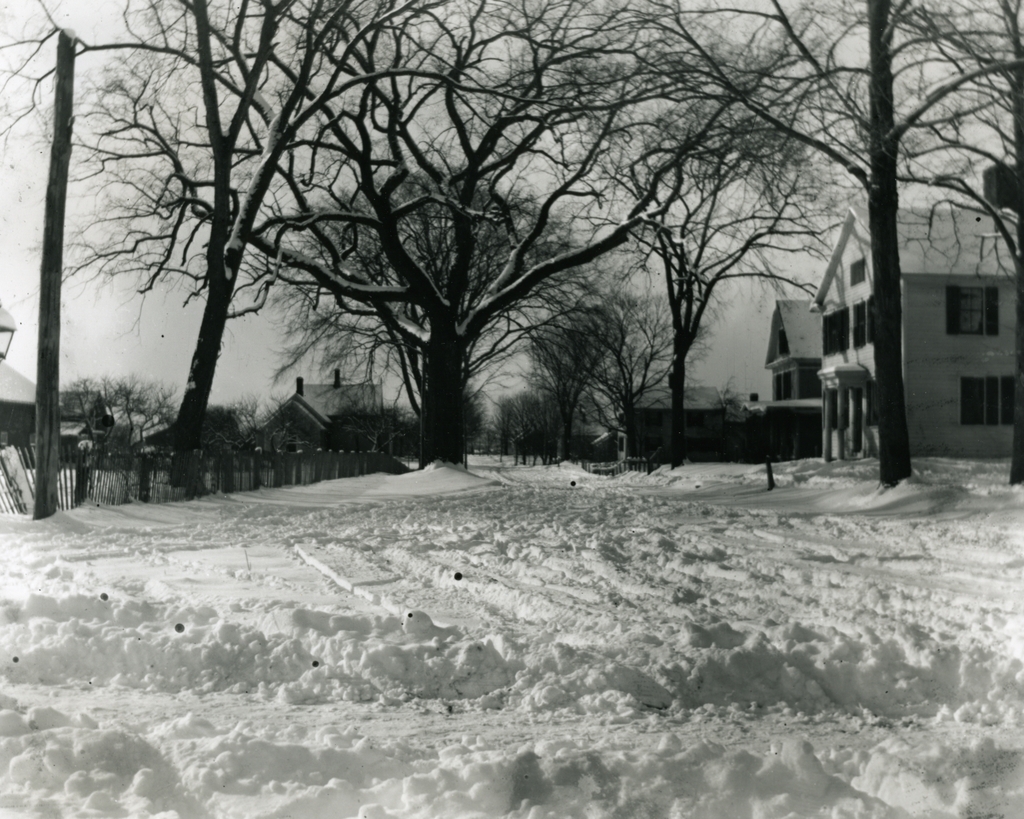 Springfield Street in 2015: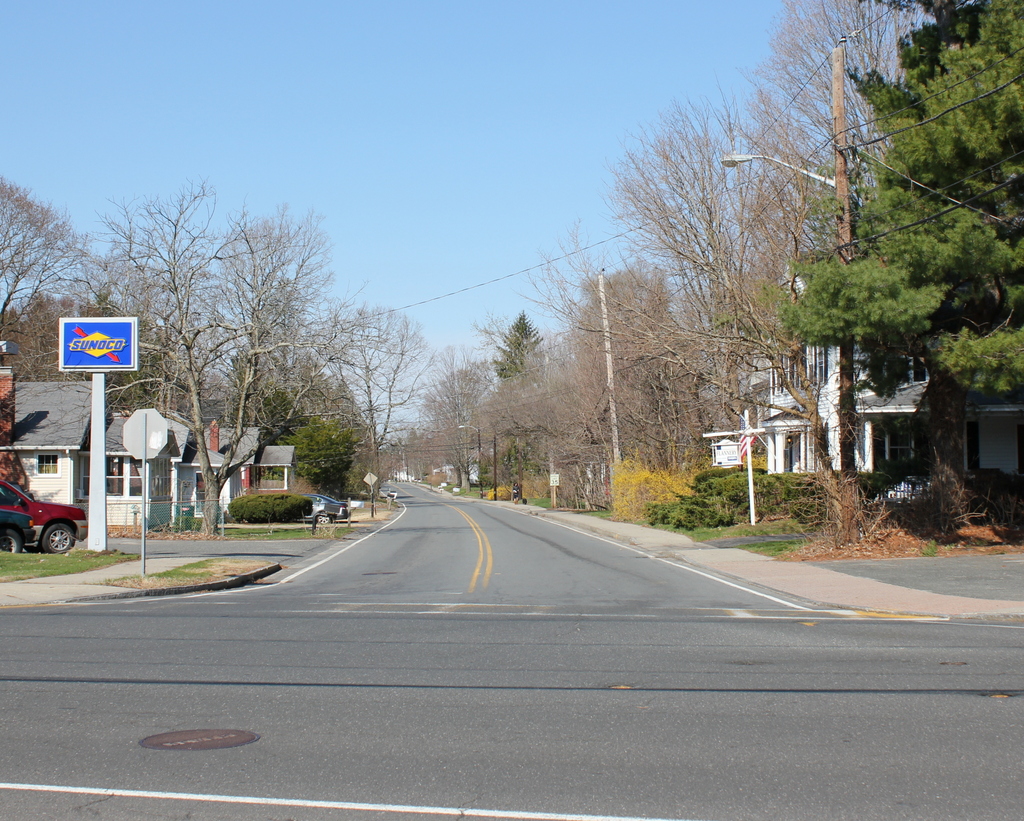 Here in New England, we just finished up a snowy winter, so the 1903 scene here is hardly an unfamiliar sight.  However, in many ways snowstorms like this one were actually less of an inconvenience than they are today.  Today, a major snowstorm means traffic is limited until the roads can be plowed, salted, and sanded, but in the days before automobiles deep snow just meant hitching up the horses to the sleigh instead of the wagon.  Given the poor condition of roads, particularly in New England, this would often be an improvement, since sleigh runners on snow offer a lot less friction than cart wheels on muddy, bumpy roads.
Interestingly, my great-great-great-grandmother lived on this road, a few houses down from the intersection on the left (not visible in these photos), and she died in 1895, less than 10 years before this photo was taken.  Since then, the road really hasn't changed a whole lot – there are a few newer houses, a sidewalk, and a paved road, but otherwise it retains its small town, residential appearance over 110 years later.