Frank A. Gurney's Store, at the corner of Main Street and Springfield Street in Wilbraham, probably around 1900.  Image courtesy of the Wilbraham Public Library.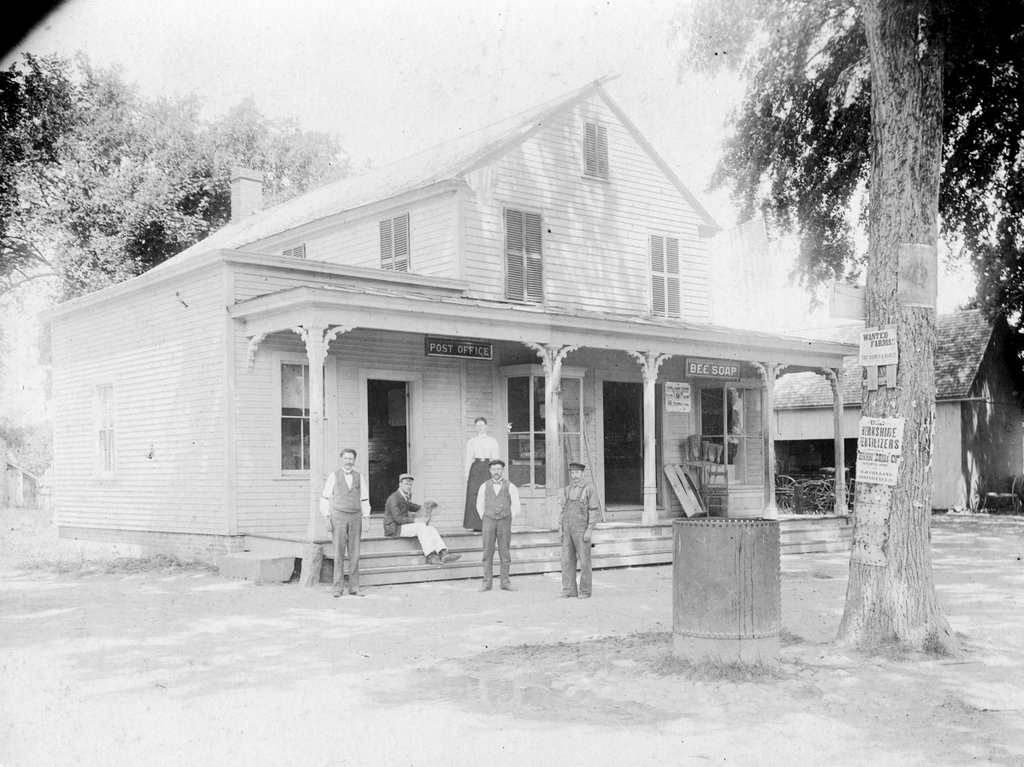 The location in 2015: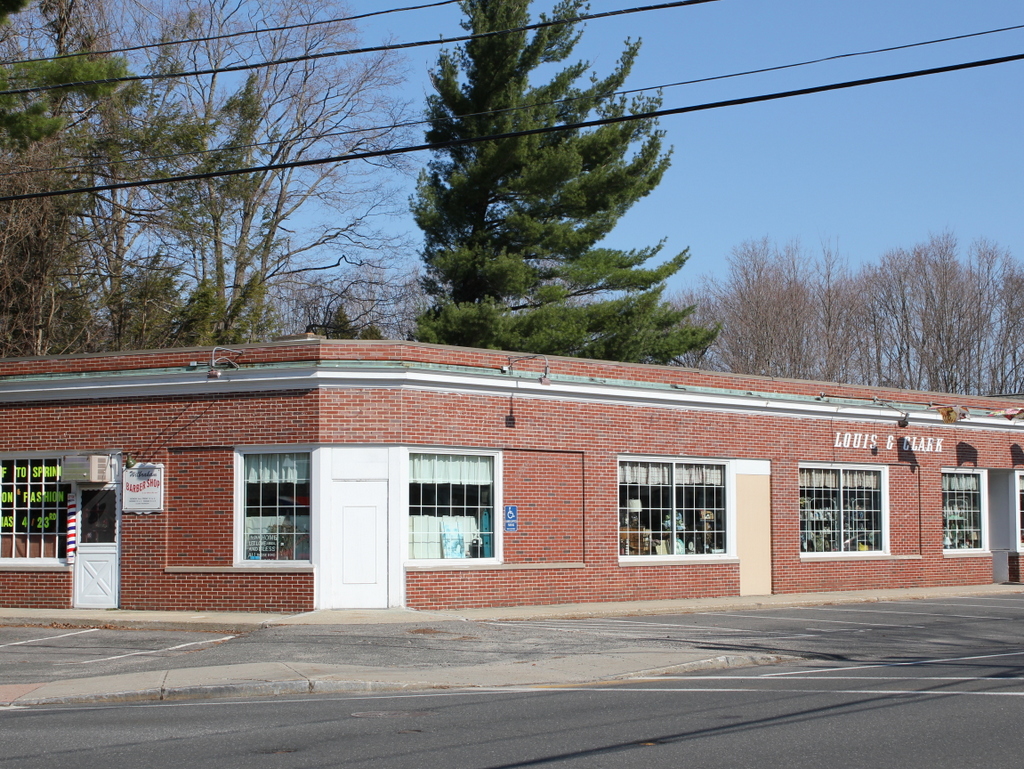 I don't know whether Frank Gurney used the building at the time that the first photo was taken, because it was used as a general store by several different men in the early 20th century.  However, it is most commonly associated with Gurney, whose carriage can be seen directly across the street from this building in the first photo of this post (note the watering trough, which is seen both in that post and here).  The tree next to the trough was apparently used as a sort of community bulletin board, which reveals the occupation that most Wilbraham residents were involved in – farming.  The bottom handbill advertises for Berkshire Fertilizers, above it is one that exclaims "WANTED FARMS!!", and then above that is another ad for a fertilizer company.  As for the people in the first photo, I'm guessing that they were the store employees, but the man on the far right stands out.  All of the other men are wearing a bow tie and vest or jacket, and he is wearing overalls and a work shirt.  Perhaps the others were clerks, and he was the delivery man?
Like many small towns, the building had multiple uses; aside from being a general store, the post office was also located here, and the second floor was used as the Masonic Lodge.  The post office and the Masons were here until the building was demolished in 1957, and today the site is occupied by a commercial building that for many years housed the Louis & Clark drugstore.  The watering trough for horses is long gone, although its modern equivalent, a gas station, is directly across the street from here.