Seniors marching in front of College Hall at Amherst College, around 1908. Historic image courtesy of the Library of Congress, Detroit Publishing Company Collection.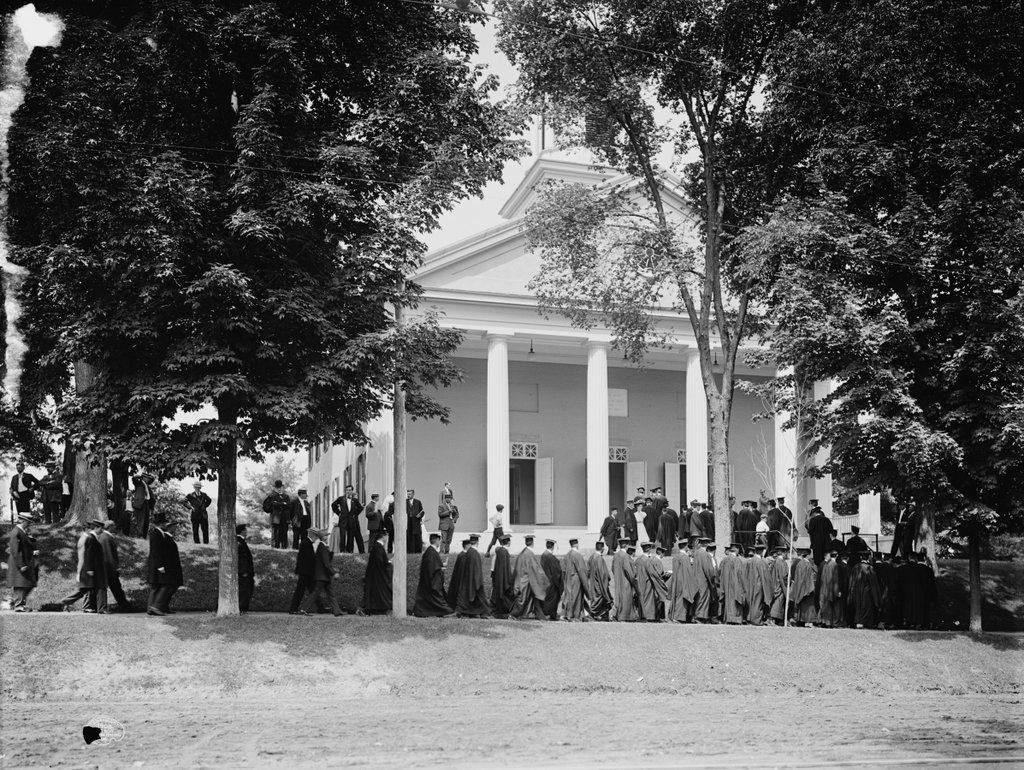 College Hall in 2015: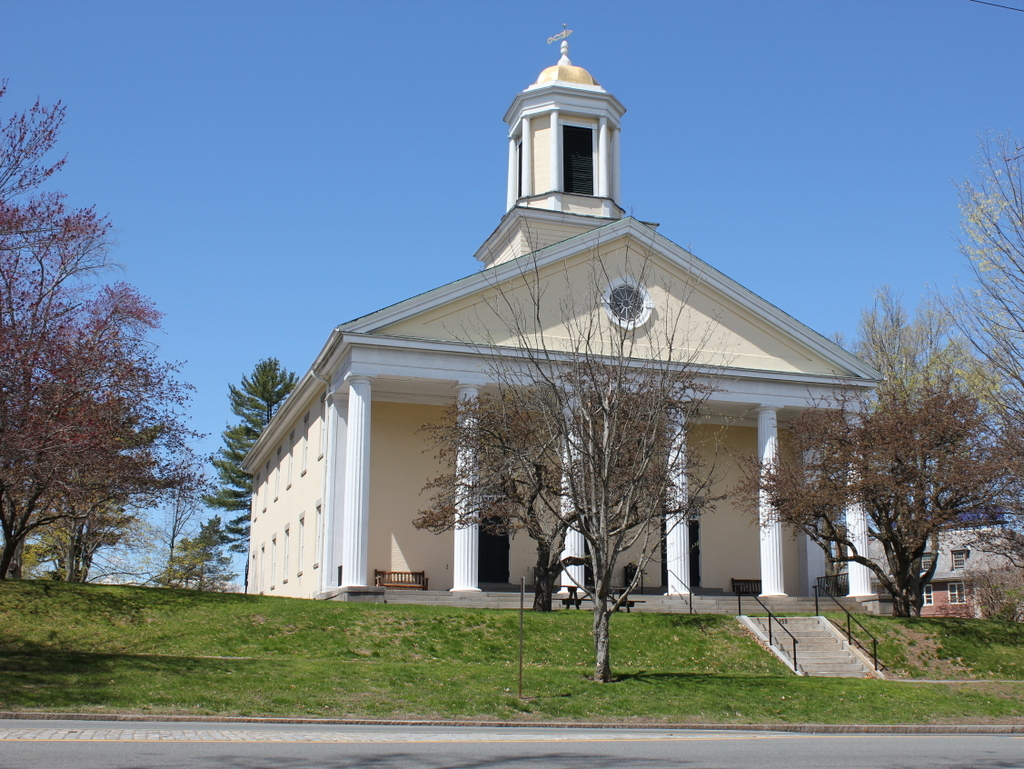 These two photos show College Hall, an administrative office building at Amherst College that is also seen in this post.  It was built in 1829 as a church, and was later acquired by the school to use as an auditorium before being converted to offices in 1965.  The first view shows the seniors, probably the class of 1908, marching into the auditorium for the commencement ceremony.  I would imagine that this essentially the same as it would've looked 13 years earlier, when 22 year old Calvin Coolidge graduated from Amherst College.  By the time the first photo was taken, Coolidge was living a couple towns away in Northampton and representing them in the Massachusetts House of Representatives.  Probably the only major difference in the exterior of the building between Coolidge's graduation and the present day came in 1905, when the portico was restored; it had been removed in 1861 before the school acquired the building.