College Hall on the Amherst College campus, at the corner of Northampton Road and South Pleasant Street in Amherst, around 1908. Image courtesy of the Library of Congress, Detroit Publishing Company Collection.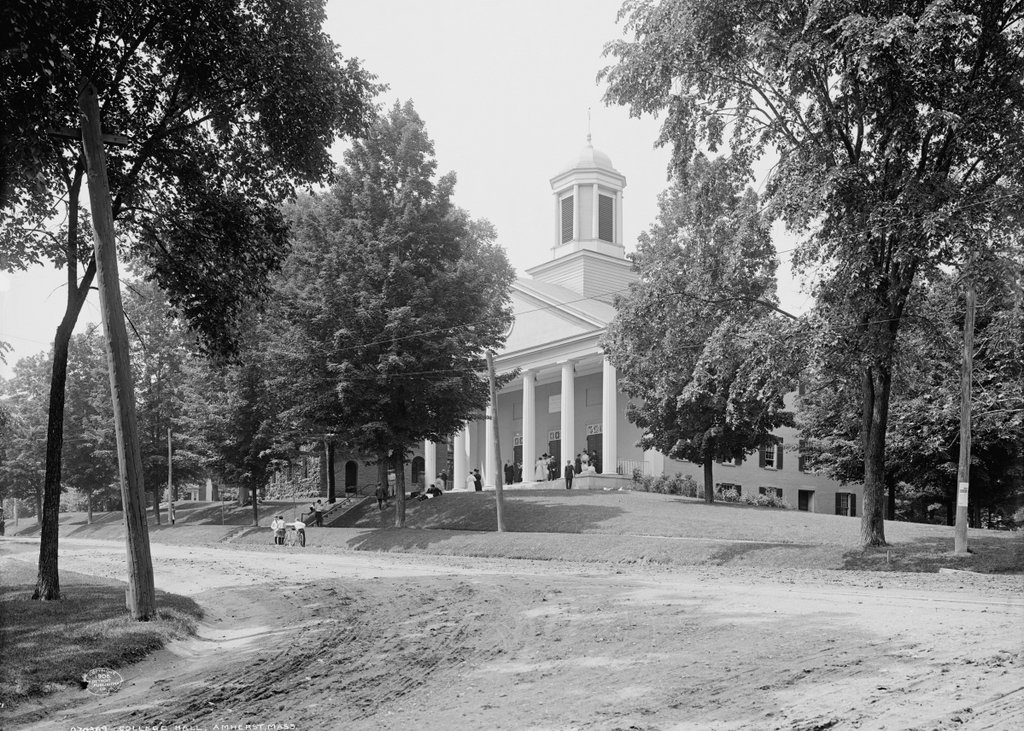 College Hall in 2015: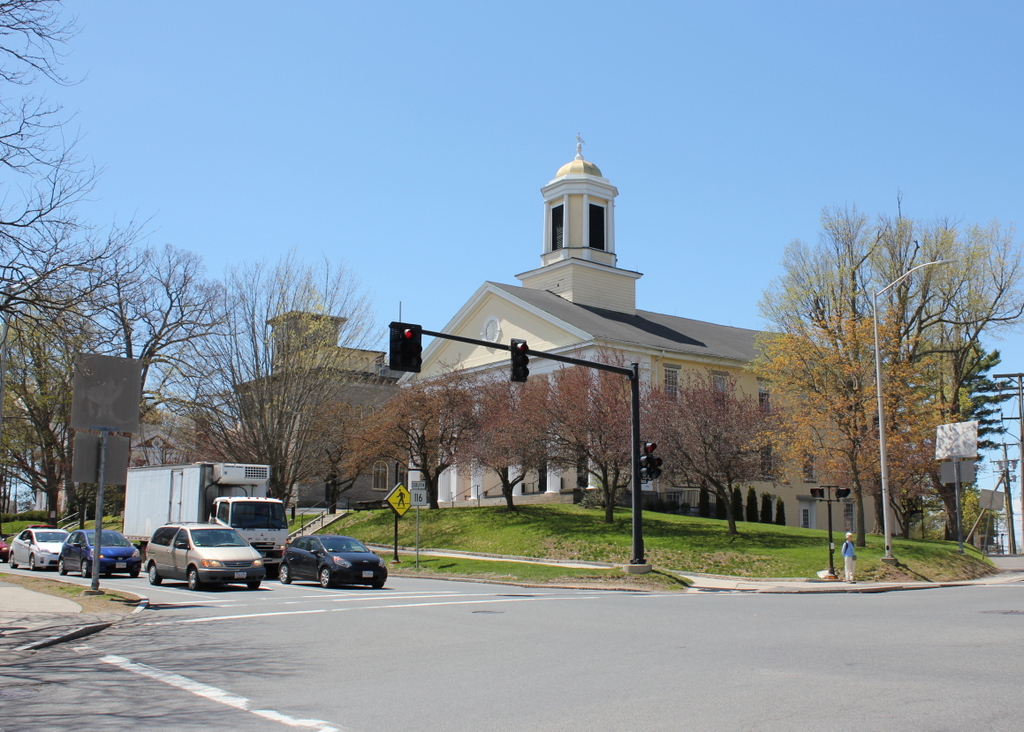 This building on the Amherst College campus is almost as old as the college itself, although it wasn't originally built by the school.  Its architecture gives away its original use; it was built in 1829 as the meeting house of the First Congregational Church in Amherst.  However, the land itself was originally part of Amherst College – it was given to the church, who built the building, under the stipulation that the college be allowed to use it.  It was used as a church until 1866, when the land was sold back to the college and became College Hall.  It was used for commencements and other meetings, and saw some changes before the first photo was taken.  The portico had been removed in 1861, but was restored in 1905 as a gift from the class of 1884.  The biggest change, however, came in 1965, when the building was renovated into administrative offices.