The former railroad station in Chatham, probably around the 1940s. Image courtesy of the Boston Public Library, Leslie Jones Collection.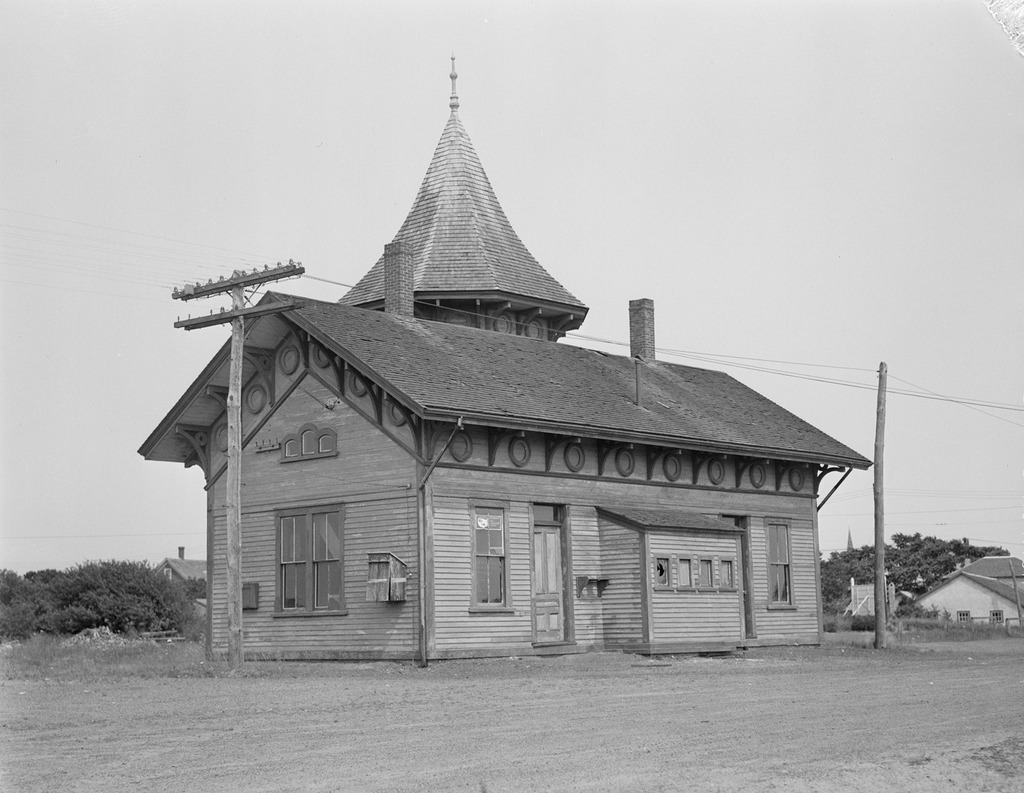 The station in 2015: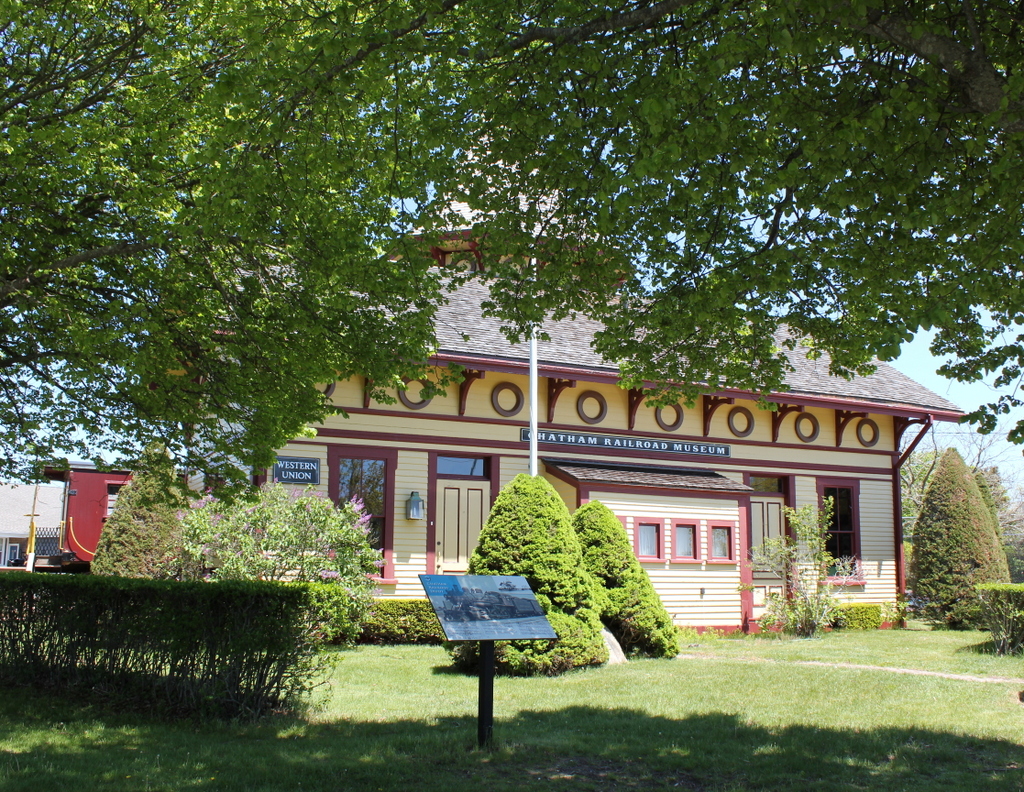 The former railroad station in Chatham is the only original railroad station left on Cape Cod, which is a little unusual given that today it is over 12 miles from the nearest active rail line. Built in 1887, the station was once the terminus of a 7.1 mile-long spur that was operated by the Chatham Railroad Colony, and connected the town of Chatham to the Old Colony Railroad, which ran the entire length of Cape Cod.  The line was later acquired by the New York, New Haven, and Hartford Railroad, who operated it until 1937.  The Boston Public Library estimates that Leslie Jones took the first photo between 1934 and 1956, but I'm guessing it was probably sometime in the 1940s or early 1950s, given that the building looks like it has been abandoned for some time.  However, it wouldn't stay like that for long, and in 1960 the old station became the home of the Chatham Railroad Museum.  Today, it looks far better than it did when Leslie Jones visited around 70 years ago, and it is listed on the National Register of Historic Places.