The Rockingham Meeting House around 1900-1910. Image courtesy of the Library of Congress, Detroit Publishing Company collection.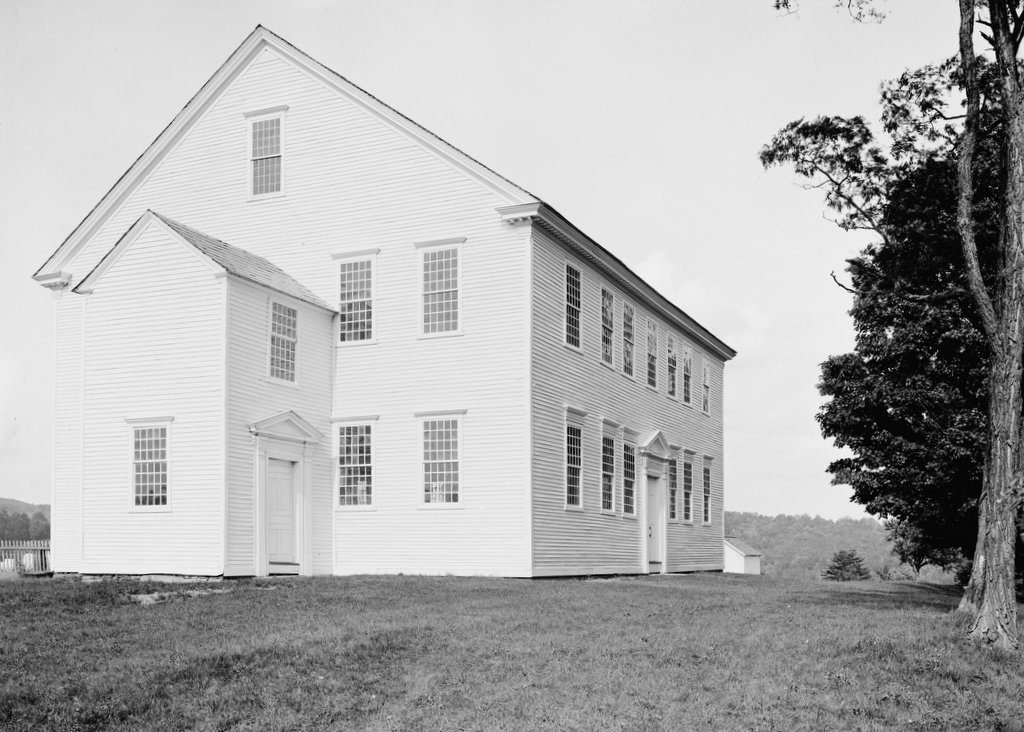 The meeting house in 2018: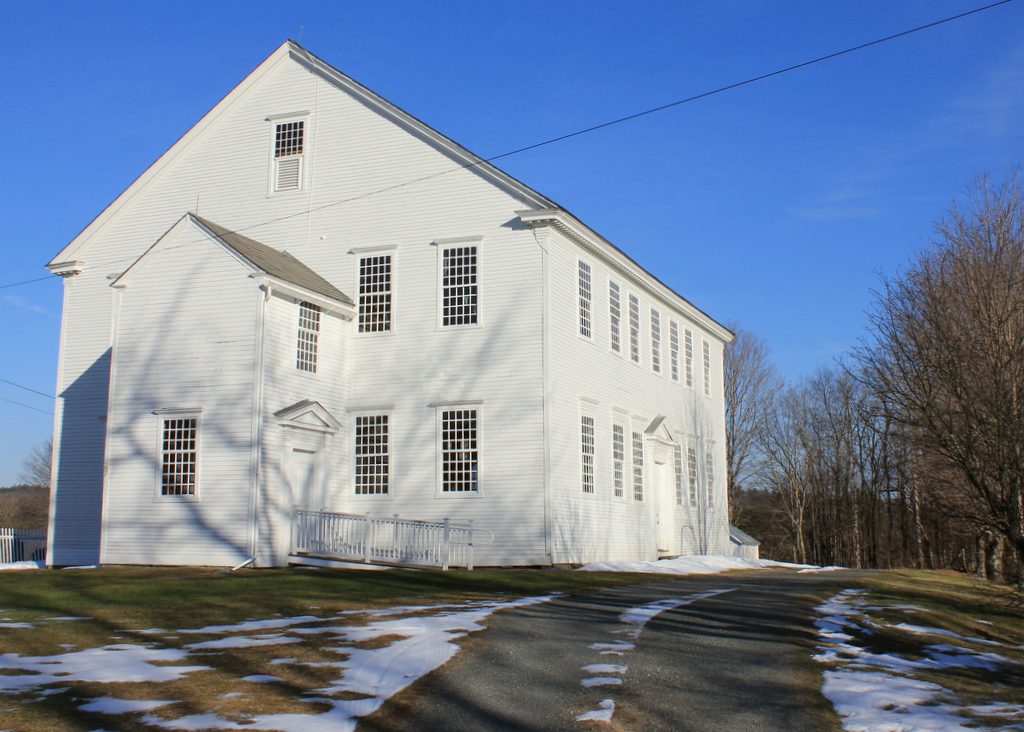 The Rockingham Meeting House is one of the two oldest existing church buildings in Vermont. It is so old, in fact, that it was not built in the United States – construction began in 1787, four years before Vermont became a state. At the time, Vermont was an independent republic, and although the citizens overwhelmingly favored joining the Union, there were issues over conflicting land claims between New York and New Hampshire. By the time the building was completed in 1801, however, Vermont had since joined as the 14th state.
Although it was built at the end of the 18th century, its architecture is fairly conservative, and it looks more like meeting houses from the first half of the century.  Probably the most conspicuous difference between it and most other churches built in the late 18th and early 19th century is its lack of a steeple.  Many early 18th century churches did not have steeples, although by the time the Rockingham Meeting House was built they were fairly commonplace.  Another difference is the interior layout; the main entrance, as seen in this view, is located in the middle of the long side of the building, and inside the pulpit is directly opposite it.  Again, this was common in the mid 18th century, but by the start of the 19th century most churches were being built with the central aisle running the length of the building.
Like many other meeting houses of the era, this building was used for both church services and town meetings, and at the time of its construction it was in the center of the main village in the town of Rockingham.  However, as time went on, and as industry replaced farming as the livelihood for many residents of the town, the village of Bellows Falls along the Connecticut River became Rockingham's center of population.  Church services here ended in 1839, and town meetings continued until 1869.  After that, the building was mostly vacant until the early 20th century, when the historical significance of the building came to be appreciated.  The first photo was probably taken around the time of its restoration 1907.  Overall, the building is one of the best-preserved meeting houses in New England, in part because of its relatively brief use as a church and meeting house.  Today, the building is owned by the town of Rockingham, and is rented out for weddings and other functions.  However, because the building was never really updated or renovated since its completion, neither electricity nor heat was ever installed, so it is only usable in the summer months.