Another view of the railroad station in Chatham, probably taken around the 1940s. Image courtesy of the Boston Public Library, Leslie Jones Collection.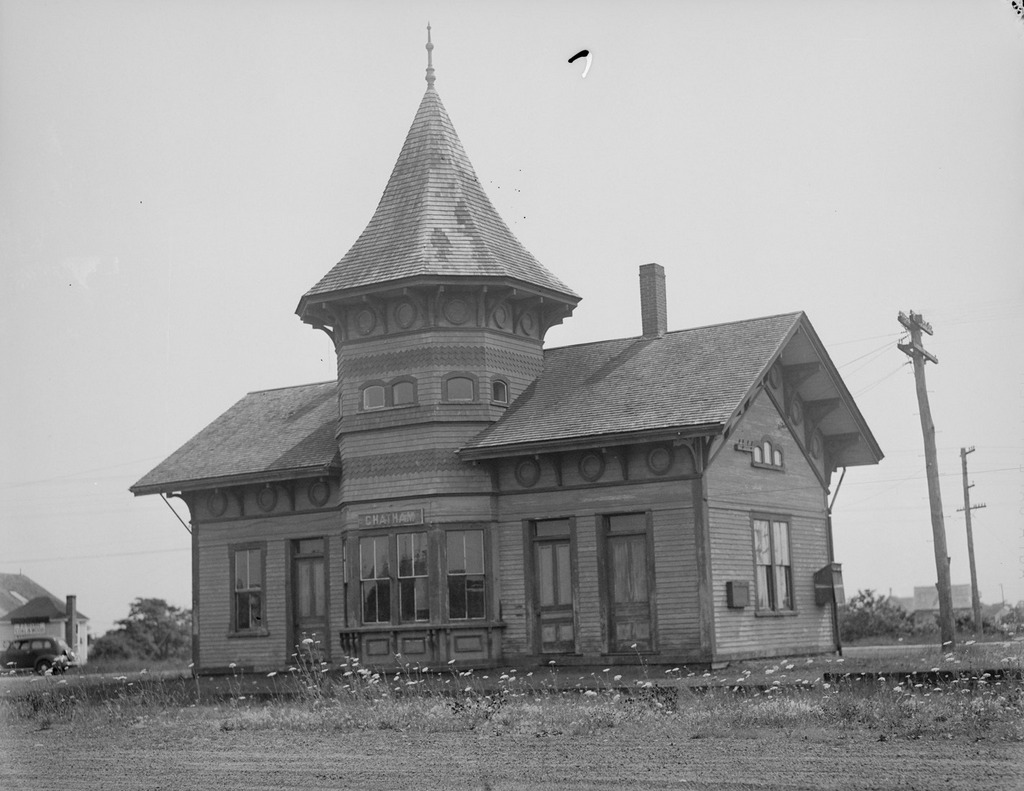 The station in 2015: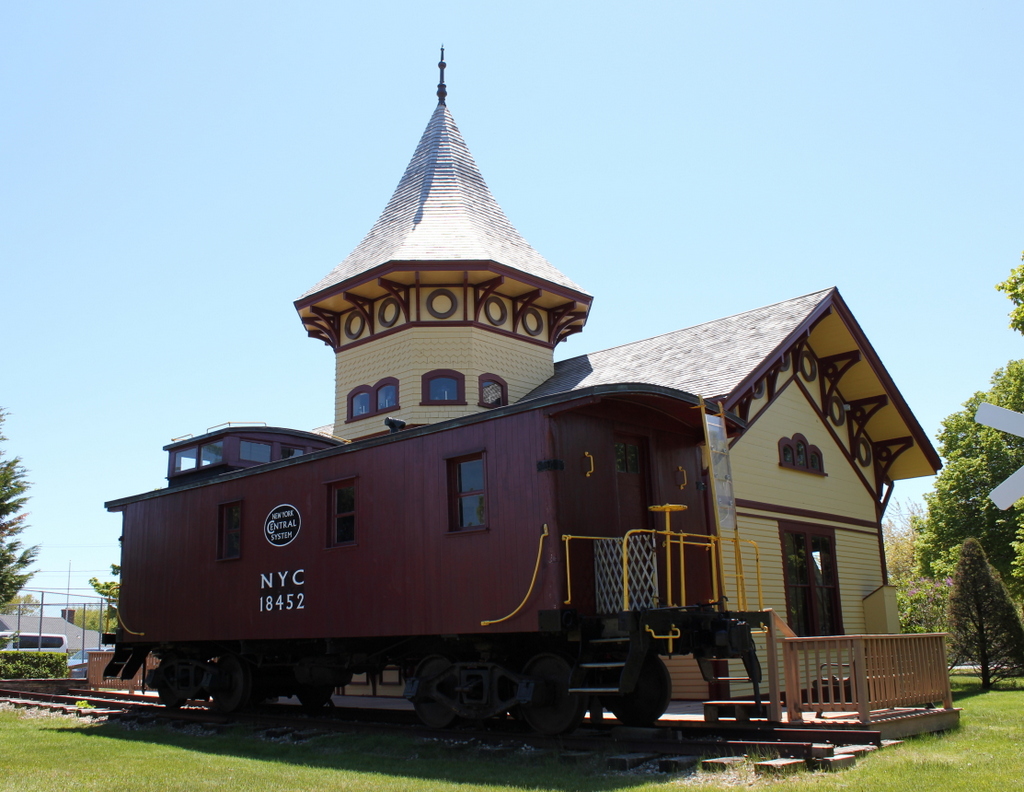 These two photos show the opposite side of the station from the ones in this post, and as mentioned there, this is the only original train station remaining on Cape Cod.  The station was built in 1887 for the Chatham Railroad Company, which was later acquired by the Old Colony Railroad, which was in turn purchased by the New York, New Haven and Hartford Railroad.  The branch line to Chatham closed in 1937, and the station was abandoned for several decades, as seen in the first photo.  However, it was later restored and converted into the Chatham Railroad Museum, and a historic 1910 caboose now sits on the spot where trains once stopped to pick up passengers coming to and from Chatham.