The Boston University East MBTA station on Commonwealth Avenue, around 1939. Image courtesy of the City of Boston Archives.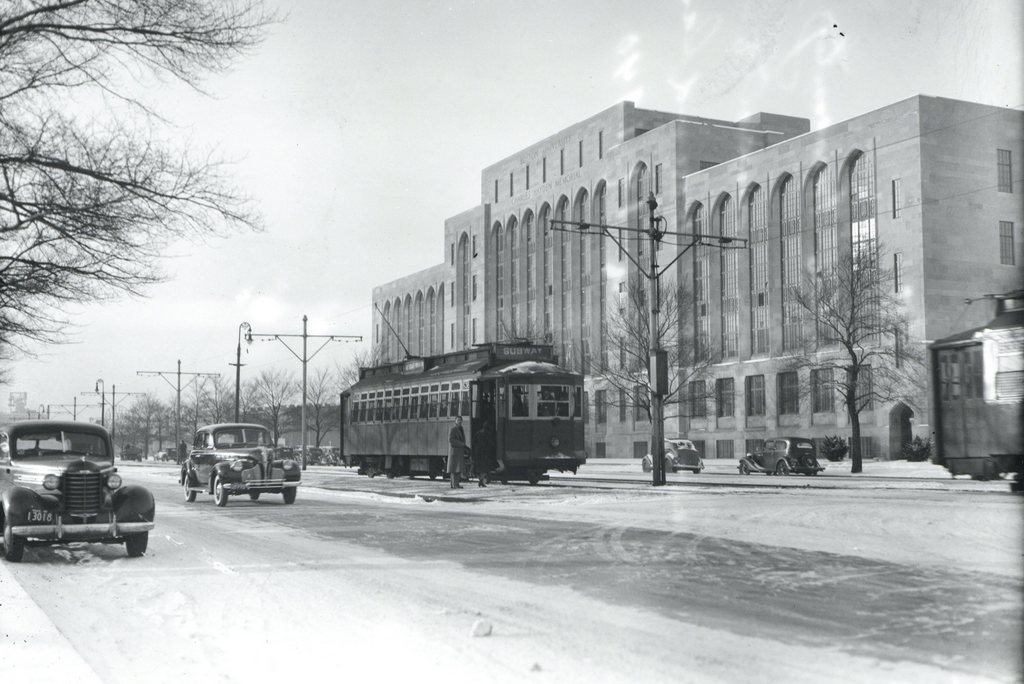 The scene in 2015: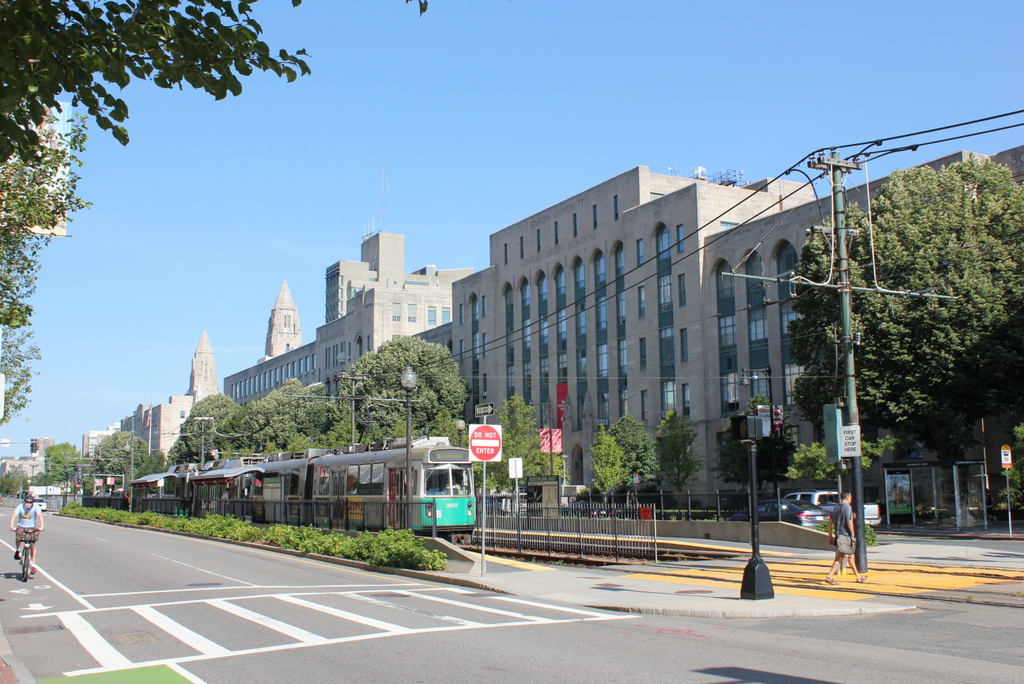 The first photo shows passengers boarding a Boston Elevated Railway trolley at the Boston University East station, in front of the Charles Hayden Memorial Building at Boston University.  It appears to be a Type 4 trolley, which was found on Boston's many streetcar lines from 1911 until 1950.  Most of those lines have long since been converted into buses, but the line along Commonwealth Avenue is still in use, as the MBTA "B" branch of the Green Line.
The Charles Hayden Memorial Building in the background of both photos was completed in 1939, and it provides an earliest possible date for the photo, which the City of Boston Archives estimated as being in the 1930s.  The building was the first to be built on BU's Charles River Campus, and just over two years after it opened the United States entered World War II, postponing other construction projects on the campus.  The other buildings along this section of Commonwealth Avenue would not be completed until 1948, but today this area between the Massachusetts Turnpike to the south and the Charles River to the north has become the school's main campus.