Another view of the aftermath of the November 28, 1942 fire at the Cocoanut Grove nightclub in Boston, seen from the Shawmut Street entrance. Image courtesy of the Boston Public Library.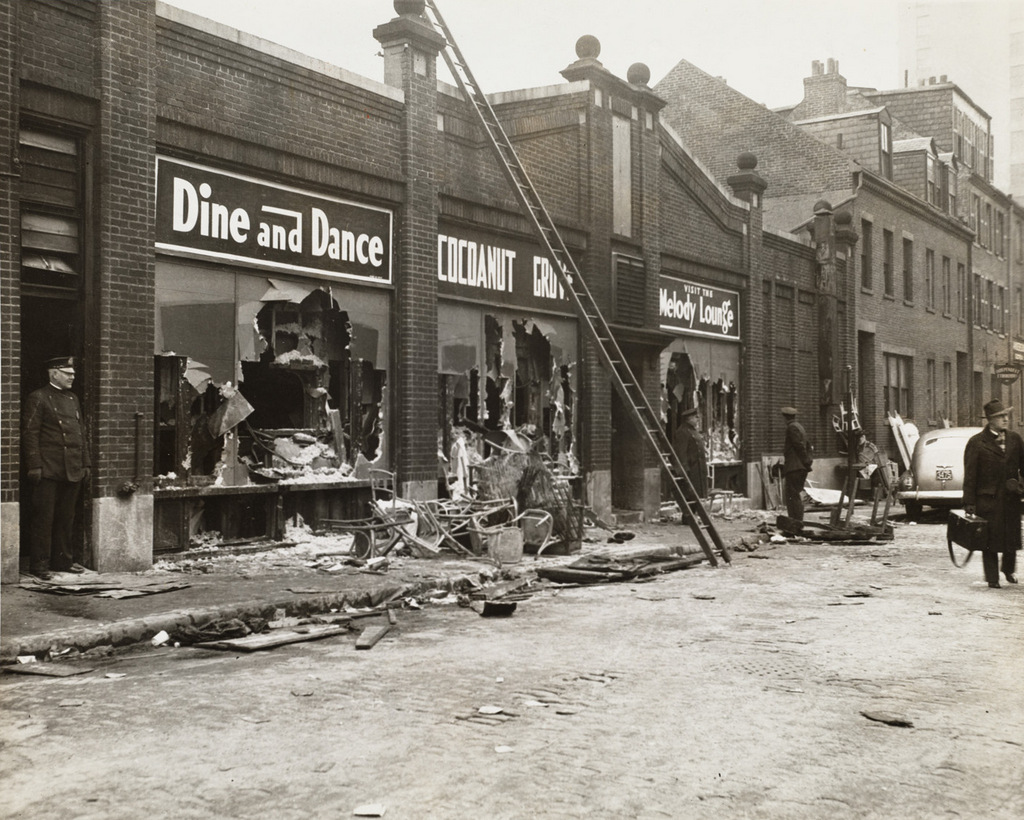 Shawmut Street in 2015: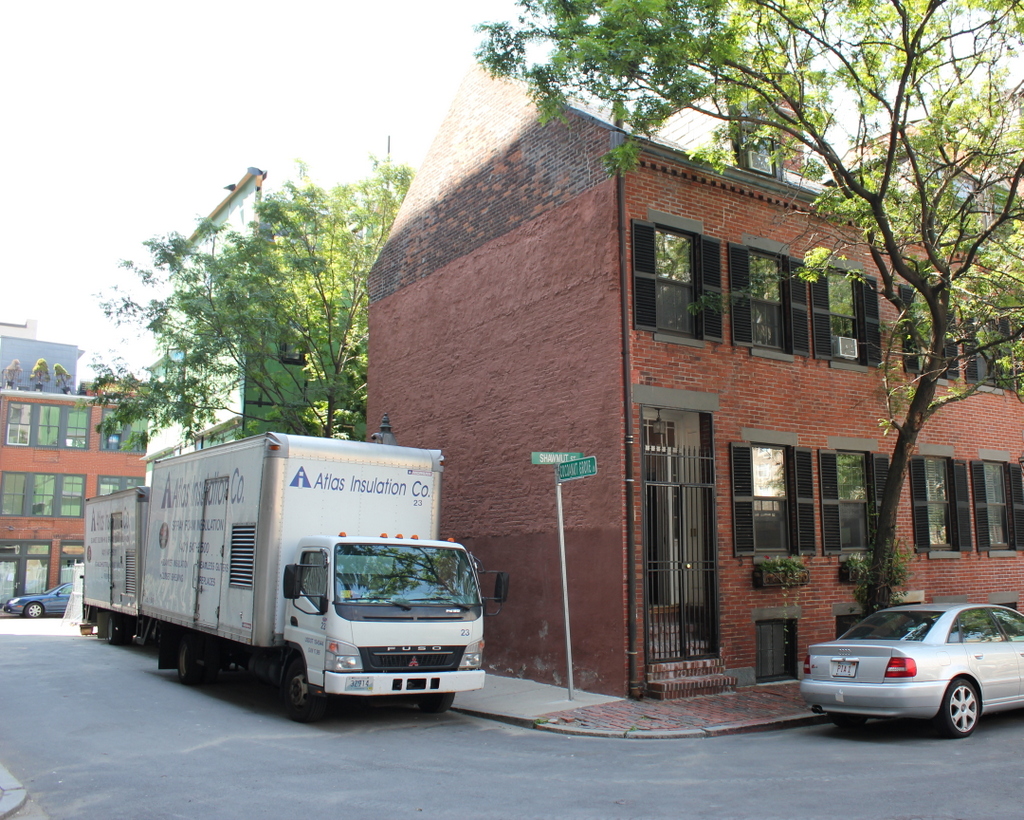 These two photos weren't taken from the exact same spot, because the original one was taken from what is now a parking garage.  However, the two rowhouses just beyond the Cocoanut Grove serve as a point of reference; they are the same ones still standing in the 2015 view.  The Cocoanut Grove nightclub was located to the left of and behind these buildings, but they survived the fire as well as the late 20th century redevelopment of this neighborhood.  I couldn't find an exact date for their construction, but they were probably built in the first half of the 19th century, when the Bay Village section of the city was first developed.
The 1942 photo doesn't have an exact date, but it was probably taken before the one in this post, which shows the same scene from the opposite angle.  Notice how in this photo here the pile of chairs and other debris has not yet been cleaned up yet, and the windows have not been boarded up, suggesting that the photo was probably taken the morning after.  The section of the building photographed here was the main dining room, which also featured a dance floor and a stage for the orchestra.  Many of the 492 people who were killed in the fire died here, in part because the large plate glass windows, which could have offered an escape route for the panicked crowds, were concealed behind a layer of wood veneer on the inside.