One more view of the Cocoanut Grove from Shawmut Street, following the November 28, 1942 fire. Image courtesy the Boston Public Library.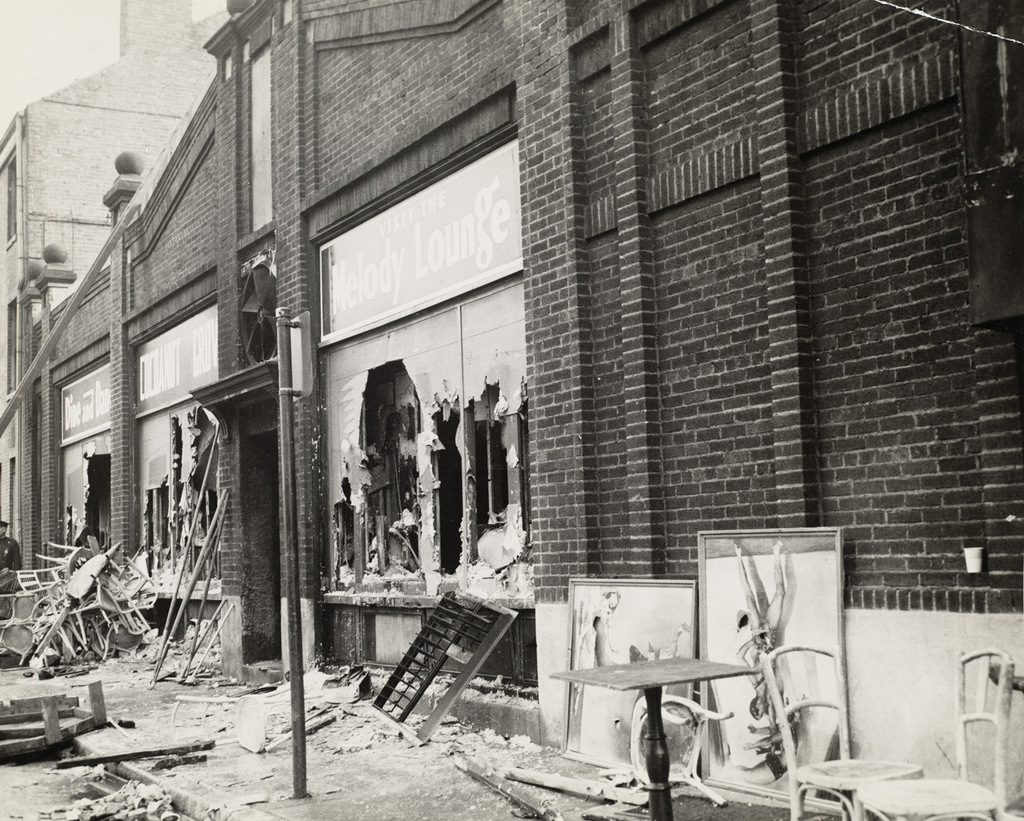 The scene in 2015: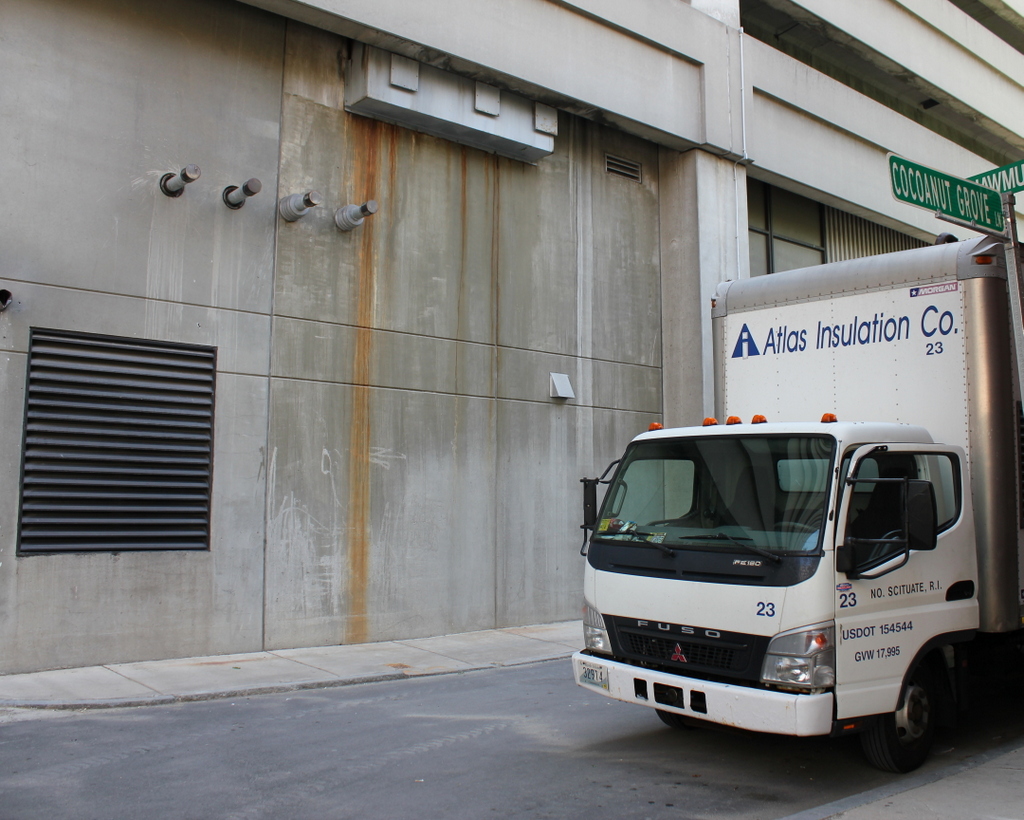 The first photo here shows almost the same scene as the one in this post, but this one was taken earlier, before the debris was cleaned off the sidewalk and the windows boarded up.  Around a thousand people were in the nightclub at the time of the fire, and only about half survived.  The fast-moving flames, combined with the few unlocked exits, trapped hundreds of victims in the building. Here in the dining room, the fire was largely confined to the ceiling, but many died from carbon monoxide poisoning or from the superheated air.  The debris outside gives some indication of the pattern of the fire; while the flammable ceiling decorations quickly burned, other objects in the room such as chairs, artwork, and even music sheets survived relatively unscathed.
Today, the entire area has been redeveloped, and a street now crosses through where the dining room was once located.  As seen in the 2015 photo, it is named Cocoanut Grove Lane, in memory of the 492 people who died here over 70 years ago.