The Division 16 Police Station on Boylston Street, just west of Hereford Street, around 1914. Image courtesy of the City of Boston Archives.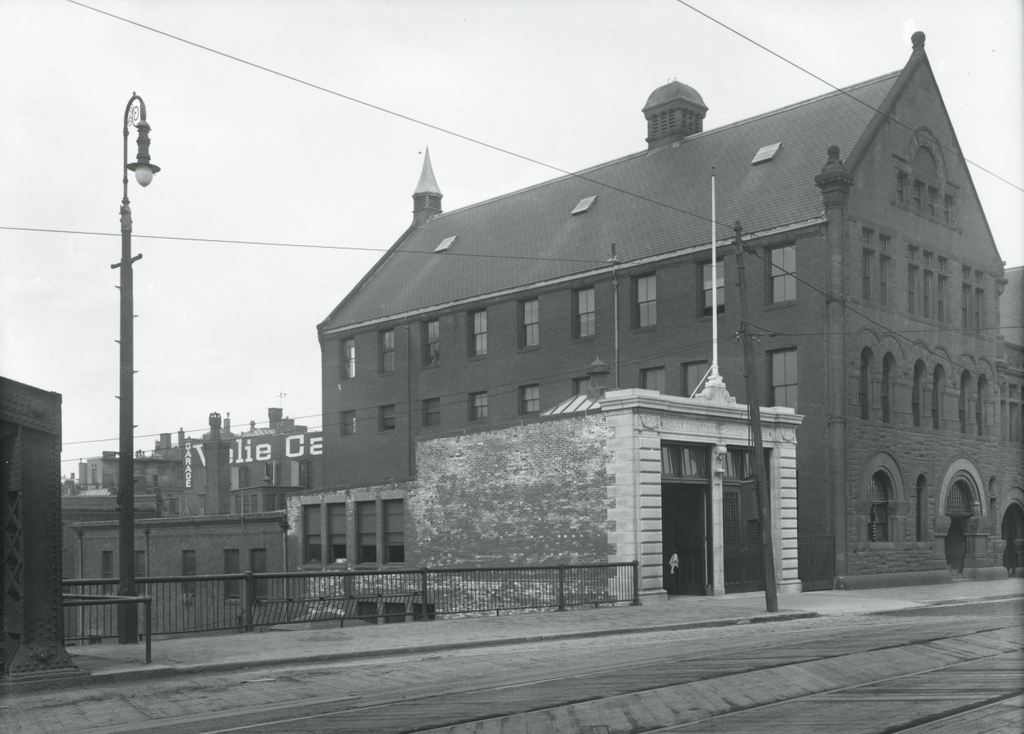 The buildings in 2015: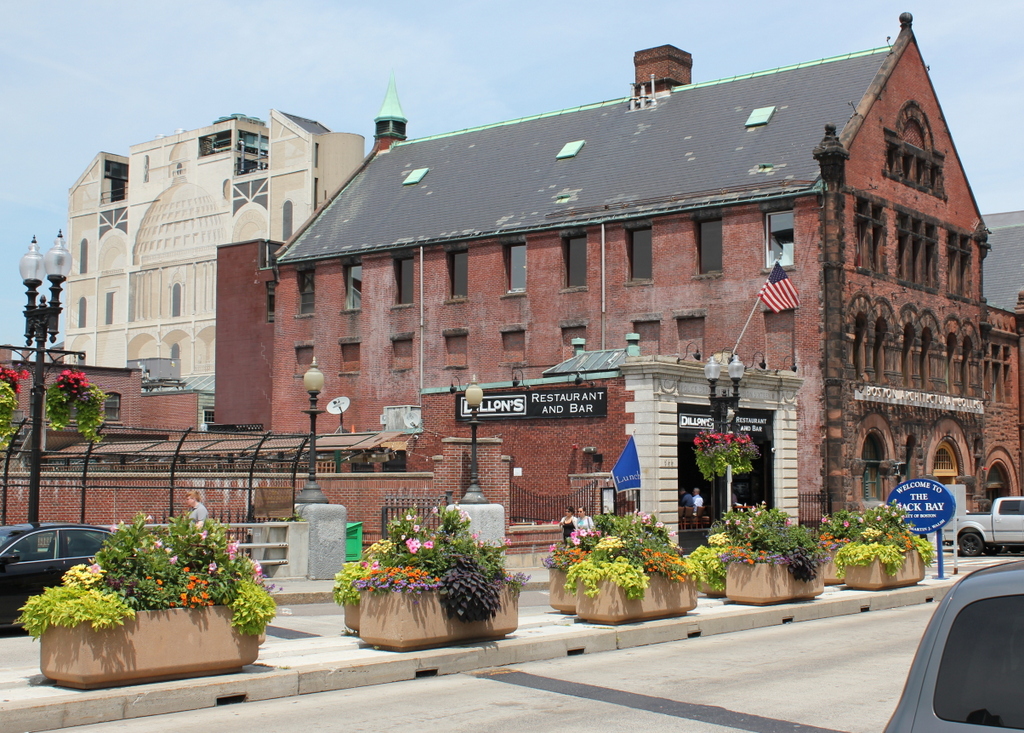 When the first photo was taken, this police station on Boylston Street consisted of the larger building in the background and the small one-story building in the center.  The larger building is attached to the Ladder 15/Engine 33 Firehouse, and it was completed in the mid-1880s.  At some point in the early 20th century, the police station added the small building to the left of it, and the two buildings were used by the Boston Police Department until 1976.
Today, neither building has seen drastic changes in appearance.  They narrowly survived the construction of the Massachusetts Turnpike, which was completed in 1965 and runs directly under the spot where the photo was taken.  From 1976 to 2007, the larger building was the Institute of Contemporary Art, and it is now owned by the Boston Architectural College.  The smaller building has since been converted into a restaurant, and as of 2015 it is Dillon's Restaurant and Bar, which is named after a police captain who was stationed here from 1920 to 1950.