The apartment building at the corner of Union and School Streets, around 1938-1939. Image courtesy of the Springfield Preservation Trust.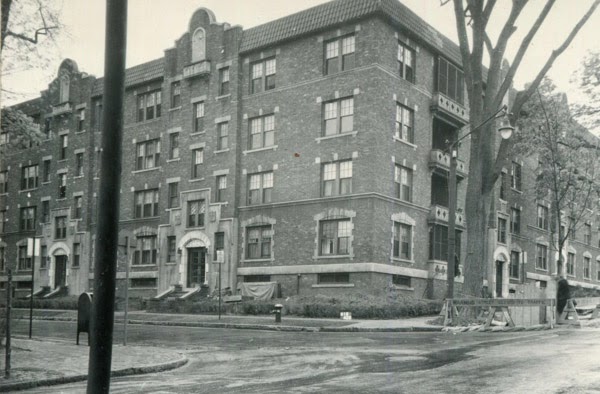 The building in 2015: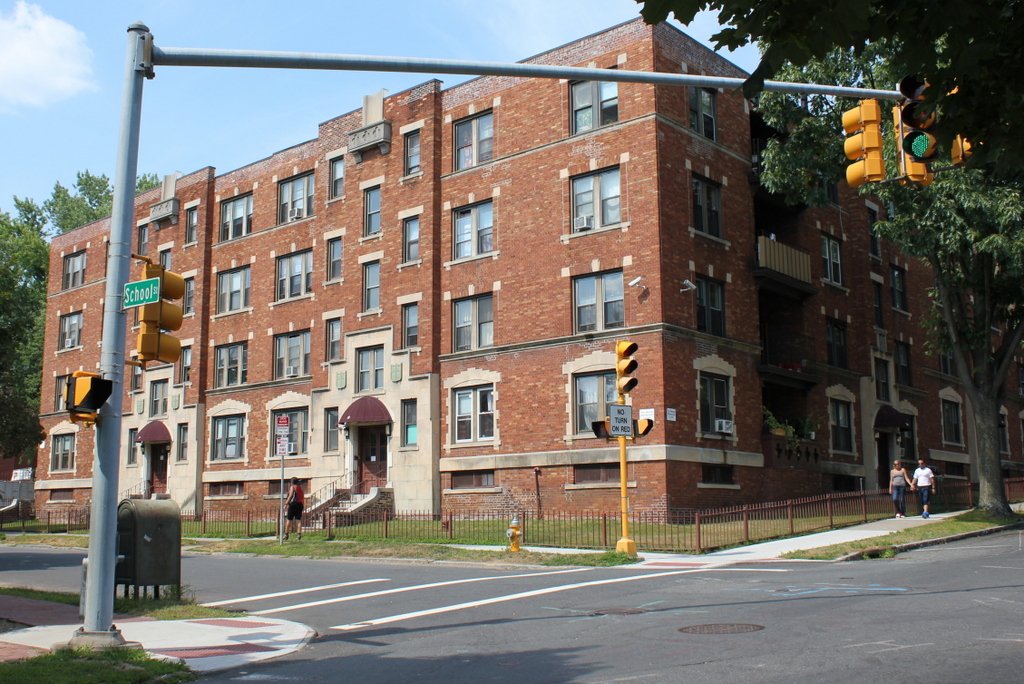 As the city of Springfield grew in the late 19th and early 20th centuries, this section of Union Street steadily grew from single family homes to duplexes to eventually large apartment buildings such as this one.  It was built in 1926 in the Mission Revival architectural style, and is still standing almost 90 years later, although most of the original Mission Revival design elements along the roofline have since been removed, as seen in the 2015 photo.