The Matthews Arena on St. Botolph Street in Boston, sometime during the 1920s. Image courtesy of the Boston Public Library.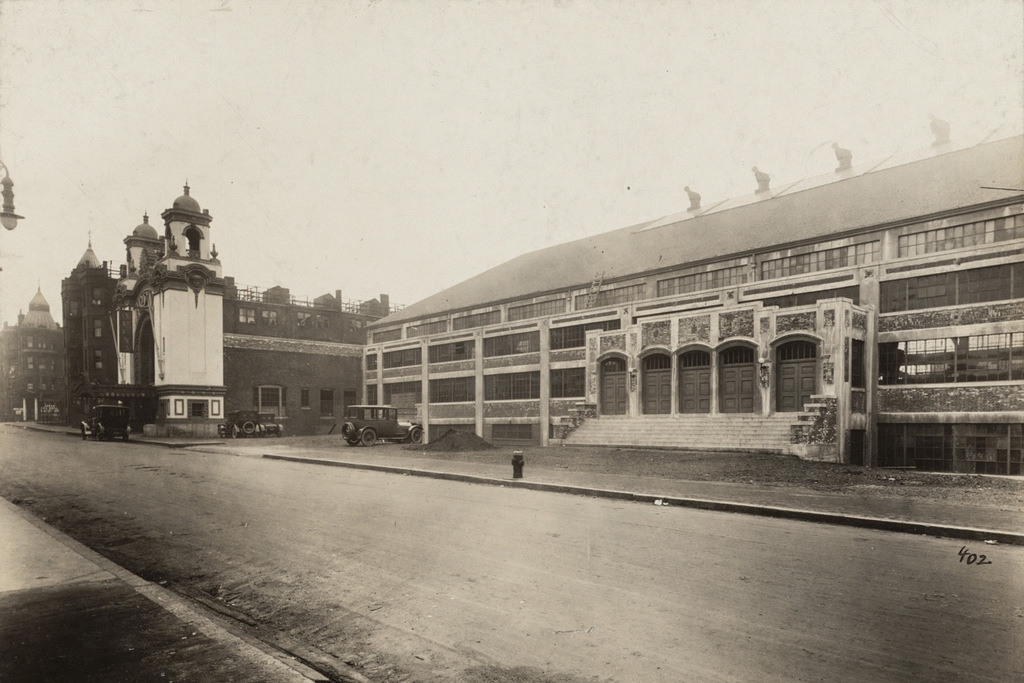 The building in 2015: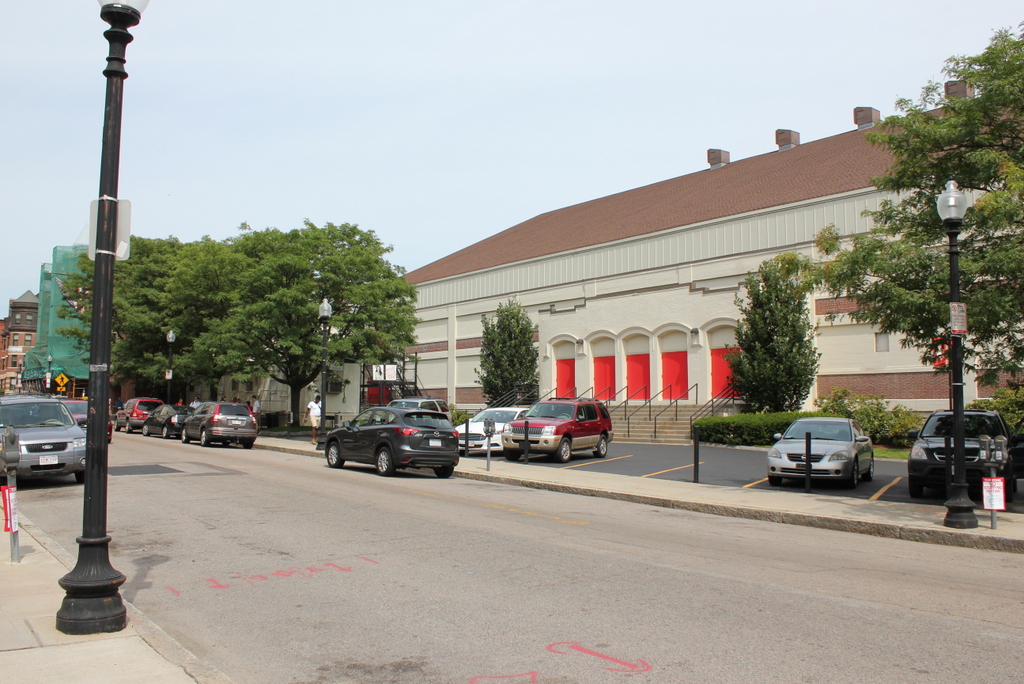 Here's a question that would stump a lot of people: What is the oldest professional sports venue in Boston? The logical answer, of course, is Fenway Park, which opened in 1912.  However, less than a mile away from Fenway Park on the other side of the Back Bay Fens is the Matthews Arena, which was completed two years earlier as Boston Arena.  Over the years, this seemingly nondescript building has been used for various sporting events, political rallies, concerts, and other major events.  Both Theodore and Franklin Roosevelt held rallies here, and boxers such as Jack Dempsey and Joe Louis participated in matches here.
Many professional sports teams have had Boston Arena as their home arena; the Boston Bruins played their first home game here in 1924, and they remained here until the completion of the Boston Garden in 1928.  Later on, several minor league hockey teams played here, and from 1972-1973 the New England Whalers, later the Hartford Whalers and now the Carolina Hurricanes, played here.  The Boston Celtics also played here from their founding in 1946 until 1955, when they began playing all of their home games at Boston Garden.
Over the years, the arena has undergone some substantial changes, both outside and inside.  After several major renovations, the original exterior windows were bricked up, and the ornate entrance to the left has been replaced by a much simpler arch.  As built, it only had one level of seating, but the balcony was added in 1926, and today the it has a capacity of 6,000 for basketball and almost 5,000 for hockey, which is still a respectable capacity for a century-old arena.  Northeastern University has used it for their athletic teams since 1930, and they purchased it in 1979 and later renamed it the Matthews Arena in 1982.  Today, it is used by their Division I hockey and basketball teams, and it is among the oldest indoor hockey arenas in the world.