The Main College Building at Simmons College in Boston, around 1906. Image courtesy of the Library of Congress, Detroit Publishing Company Collection.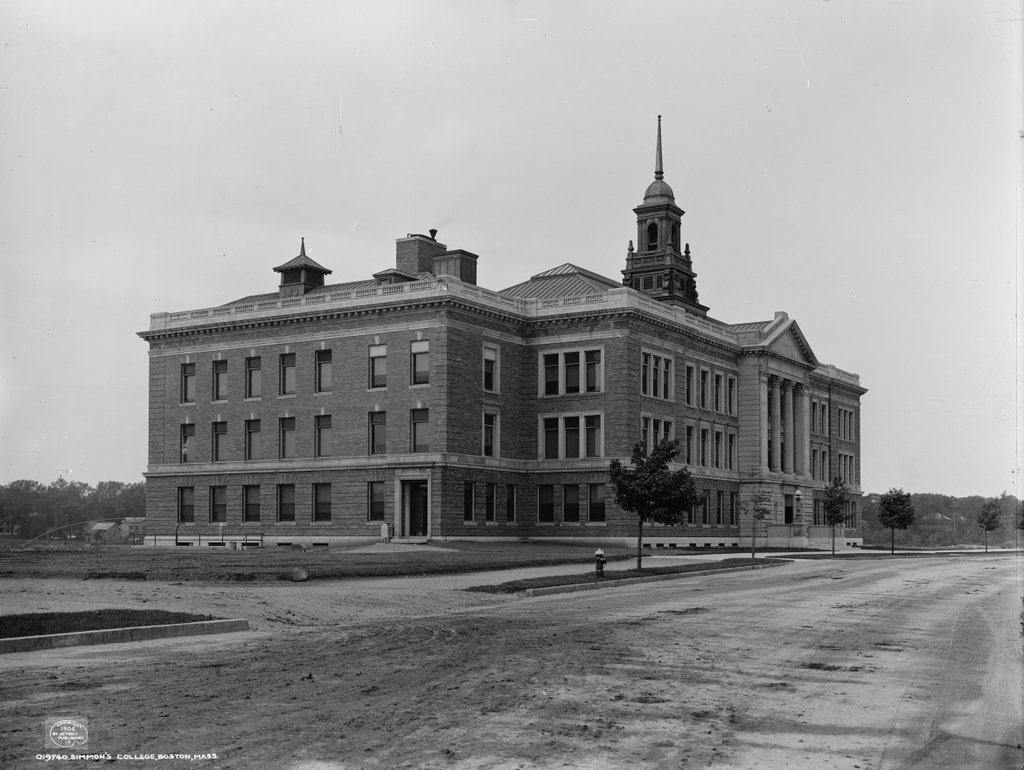 Simmons College in 2015: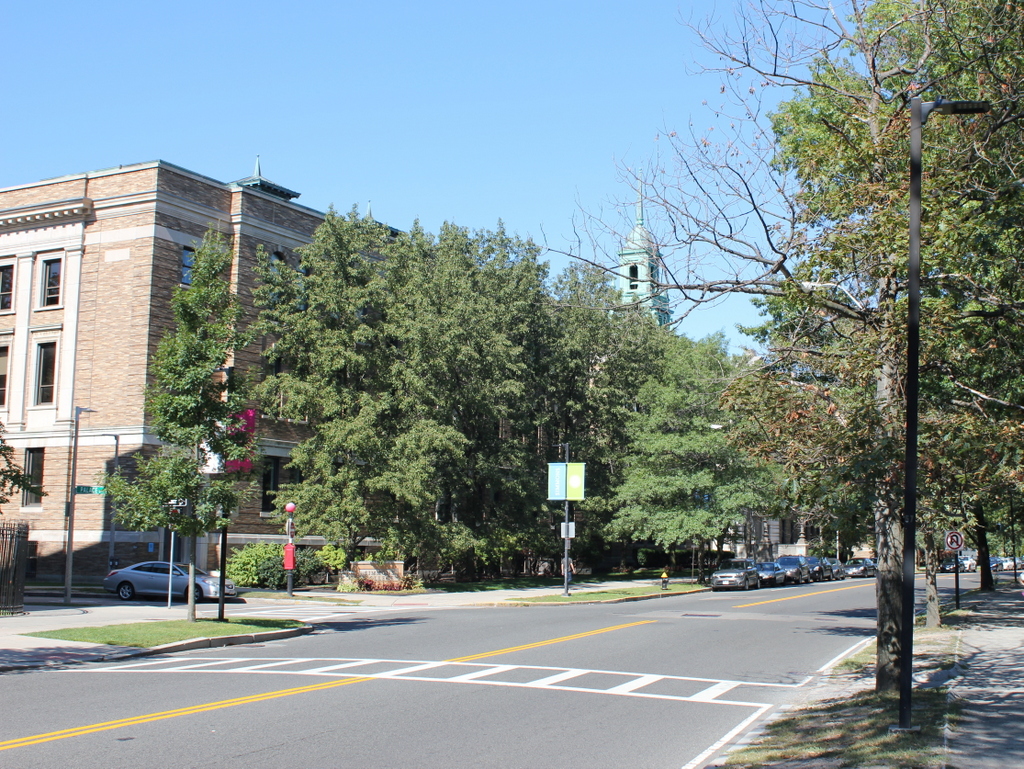 Simmons College is an all-female college in Boston that was established in 1899, although the idea behind it came much earlier.  It started with John Simmons, a clothing manufacturer who had made his fortune through an innovative way of selling clothing.  At a time when most clothing was tailor-made to the individual person, Simmons began producing suits in standard sizes, which allowed customers to immediately wear their new clothing, instead of waiting days or weeks for it to come back from the tailor.  This simple change made him wealthy, but much of the work in his factories was done by uneducated women who could not find any better work.  So, upon his death in 1870, he left funding for the creation of a college that would provide women with a practical liberal arts education.
Unfortunately for the would-be college, most of the money that John Simmons left for it was in the form of property, which was destroyed in the Great Boston Fire of 1872.  Because of the inability of the insurance companies to cover all of the fire-related claims, it took another 30 years before the school finally held its first classes, in a leased building on St. Botolph Street.  Two years later, their first permanent building was completed here on the Fenway, next to the Isabella Stewart Gardner Museum, which had opened a year earlier.
Soon after the first photo was taken, the building was expanded on the far side in 1909, and 20 years later a second wing was added in the foreground, which can now be seen on the far left of the 2015 photo.  The college has since expanded, and there are now four other academic buildings on the campus, but the original section of the Main College Building remains very much the same as it did 110 years ago, although it is hard to tell with the trees blocking most of the view from here.