The Lee Library as it appeared in 1911. Image courtesy of the Library of Congress, Detroit Publishing Company Collection.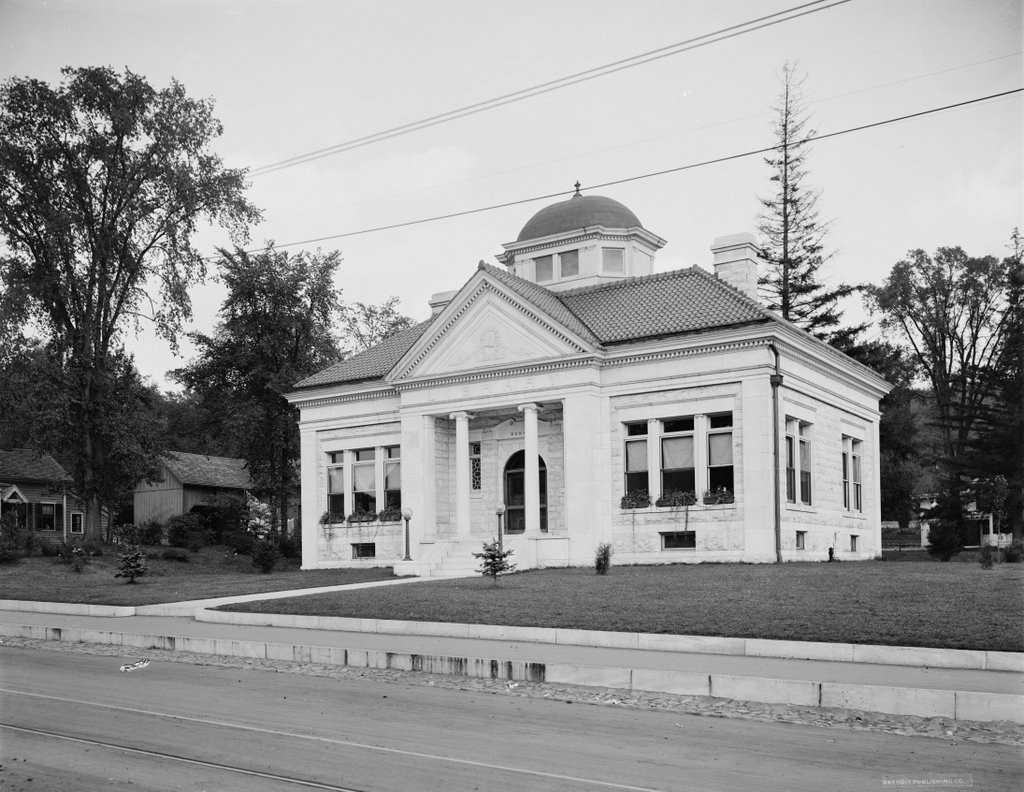 The library in 2015: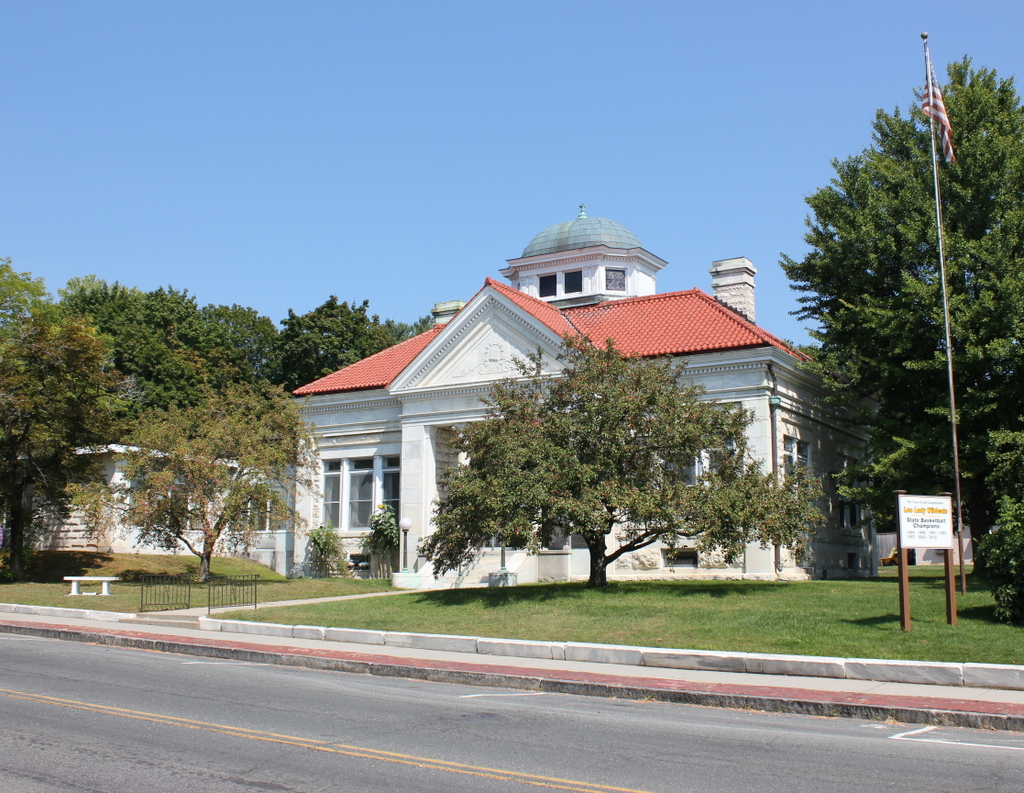 In the late 19th and early 20th centuries, steel industrialist Andrew Carnegie was one of the wealthiest men in the world, and he went on to become one of the most generous philanthropists in history. He had a high value of public education, and he contributed funding for over 2,500 libraries around the world, including this one in Lee. It opened in 1907, with Carnegie providing $12,000 toward the construction costs. It was designed by Pittsfield architect Joseph McArthur Vance in the classical revival style that was popular in early 20th century libraries, and was built using Lee marble.
About 10 years after the library opened, Andrew Carnegie purchased the Shadow Brook mansion in the neighboring town of Lenox, where he died in 1919. By the time he died, he had given away over $350 million (nearly $5 billion adjusted for inflation), and his remaining $30 million was given to various charities and foundations. Along with countless of his other libraries, the Lee Library is still standing today. A new wing was added in 1977, using marble from the original quarry, but otherwise it looks essentially the same from the exterior as it did over 100 years ago.