Looking north on Elm Street in Westfield, toward the intersection of Franklin Street, around 1890-1895. Image courtesy of the Westfield Athenaeum.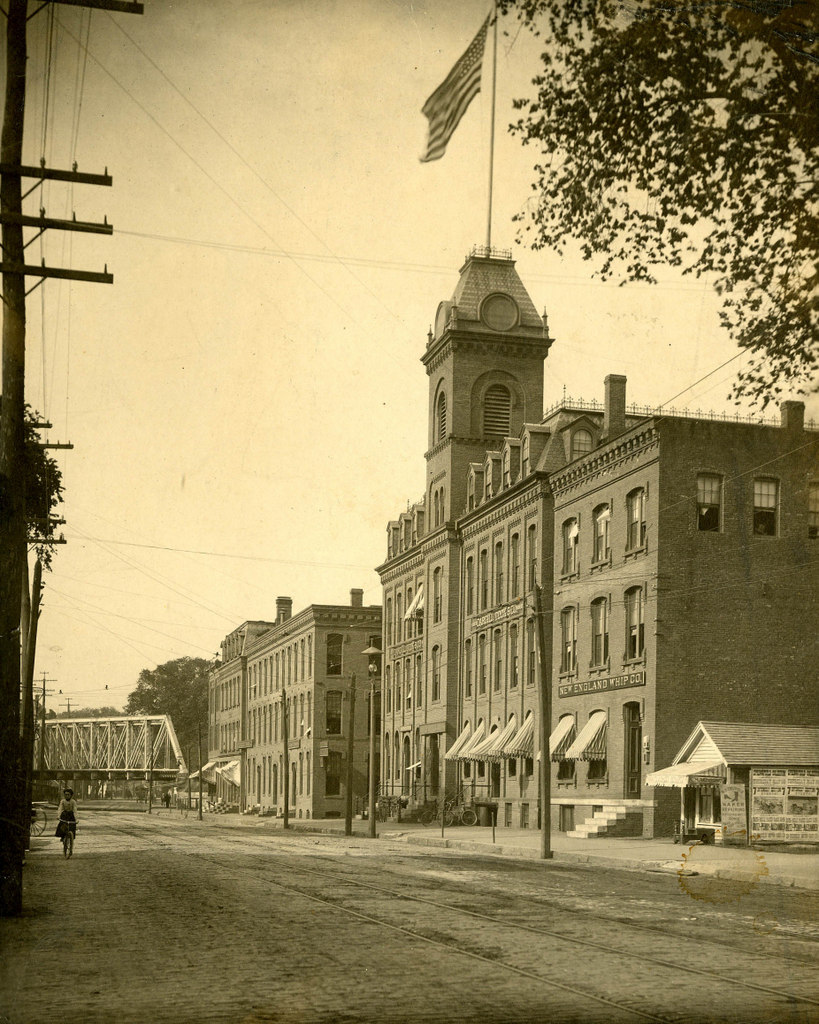 Elm Street in 2015: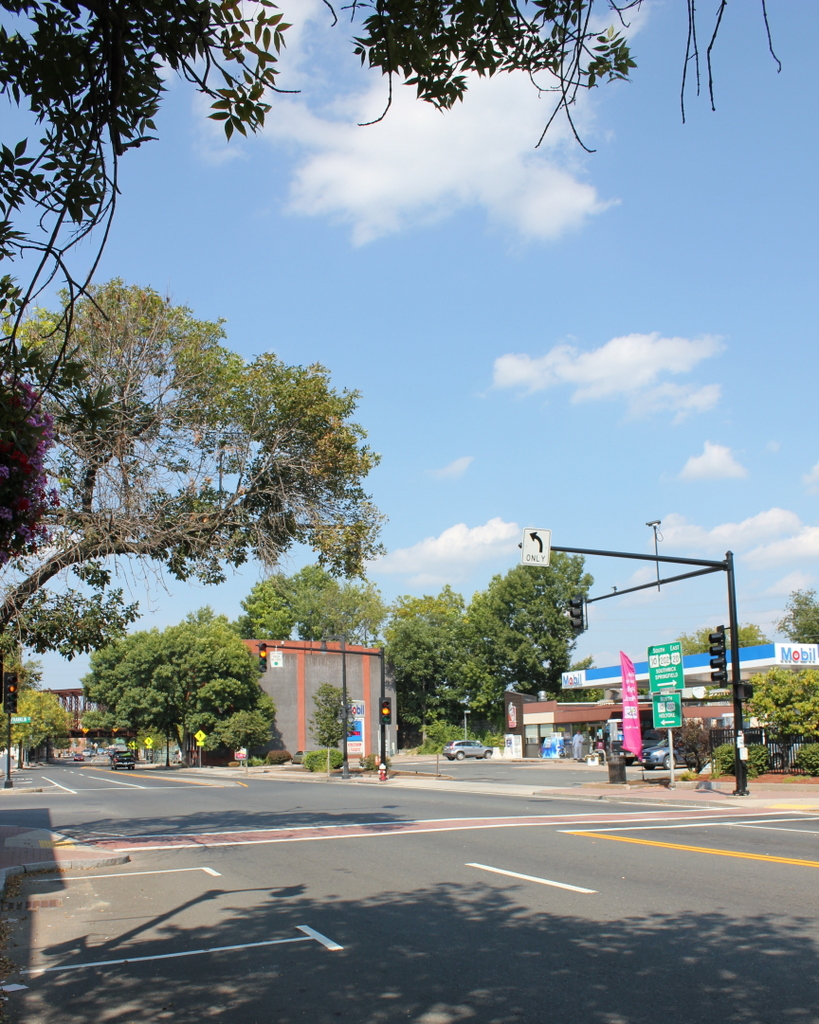 As mentioned in a previous post, Westfield was once the world's leading producer in whips. When the first photo was taken, there were some 37 whip factories in the city, and by the start of the 20th century they combined to produce 99% of the world's supply of whips. Two of these companies were photographed here; in the foreground to the right was the New England Whip Company, and just beyond it, in the much larger building with the tower, was Cargill, Cook & Co. Beyond these two factories were several other brick buildings, all of which were probably built around the 1870s or 1880s, just as Westfield's whip industry was reaching its peak.
The whip industry was a boon to the entire city, but the lack of diversity in Westfield's economy was felt as the whip factories started closing in the early 1900s. Automobiles had largely replaced horse-drawn carriages, which meant little demand for the city's whips. Some of the historic whip factory buildings were later repurposed and are still standing in Westfield, but the ones in the first photo have since been demolished, and there is now a gas station on the site. The Swift Building, a three story brick building barely visible at the far end of the row of buildings in the first photo, is the only one left from the 1890s view. Otherwise, the only surviving structure from the first photo is the railroad trestle in the distance. There have not been any trains along this track for many years, but the right-of-way is in the process of being converted into a rail trail.