Looking west across the lake in the Boston Public Garden, sometime in the late 1800s. Image courtesy of the Boston Public Library.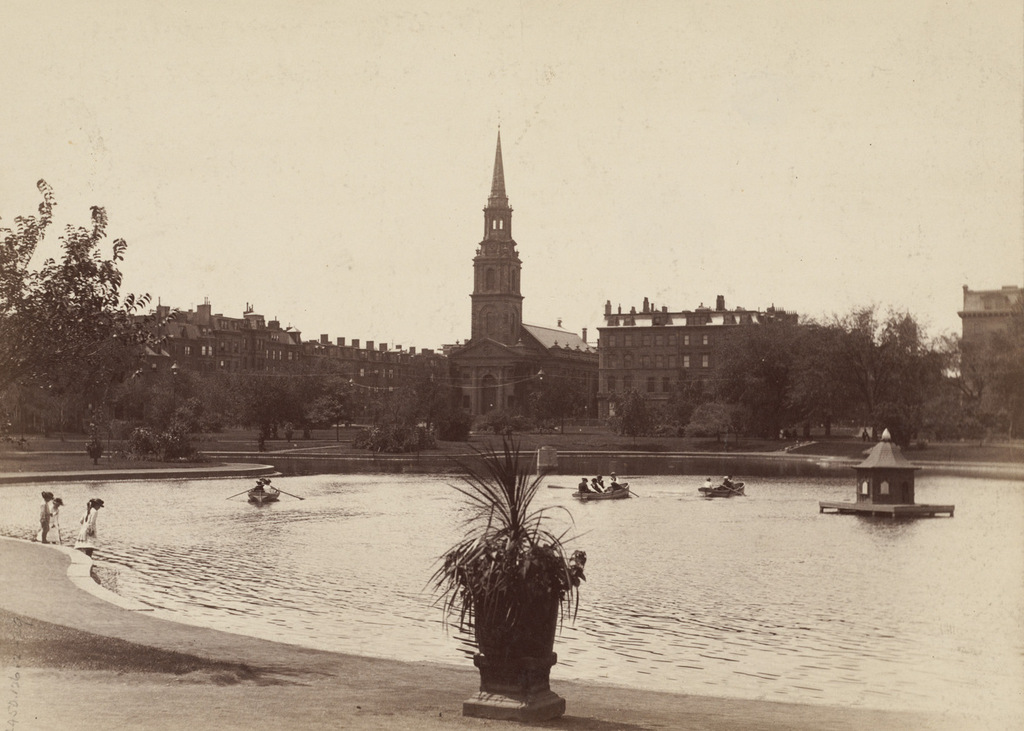 The view in 2015: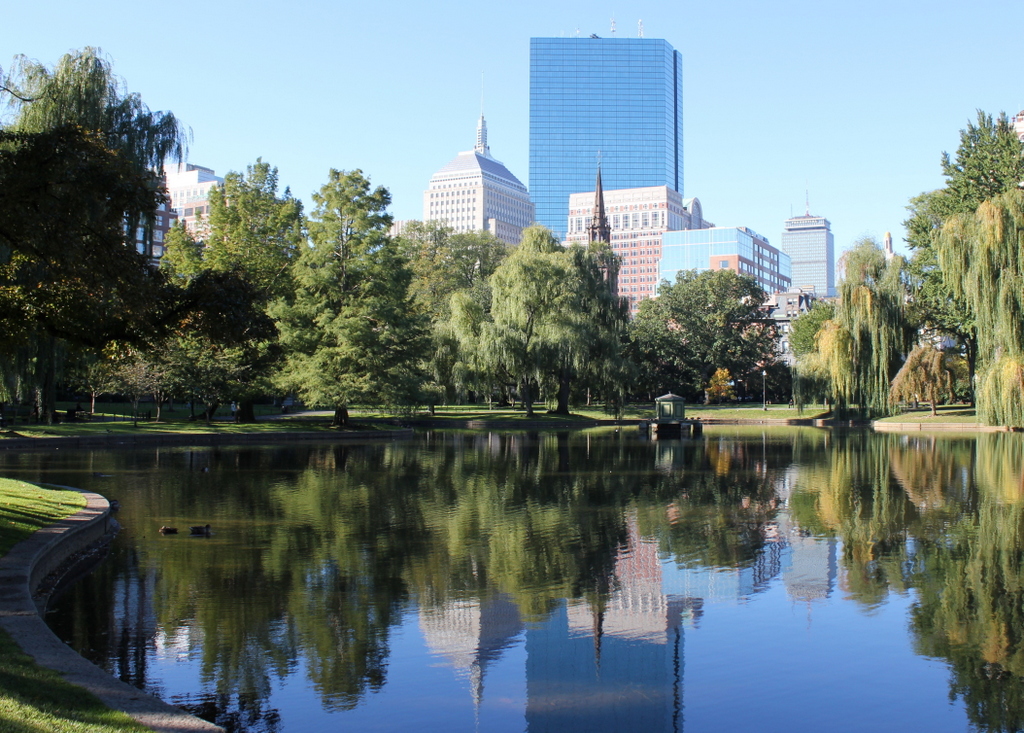 Boston's Public Garden, as mentioned in this post, was the first public botanical garden in the United States when it was established in 1837. It was located along the edge of the city's original shoreline, and like the rest of the Back Bay it was a tidal marsh when European settlers first arrived in 1630. By the 1850s, though, the city was looking to expand west by filling in the Back Bay, and one of the initial projects was the landscaping of the Public Garden, which was done in the early 1860s by landscape architect George Meacham.
In the years since the first photo was taken, the Public Garden itself hasn't changed much. It still has the artificial lake in the center, surrounded by walkways, flower beds, and statues. The lake's famous swan boats are not visible here, but they began operation in 1877 and are still in use during the summer months. Also not visible from here is the bridge over the lake, which was added in 1867 a little to the right of this scene, and is still there today.
The greatest difference between these two photos, obviously, is the skyline beyond the Public Garden. When the first photo was taken, the eastern portion of the Back Bay had been developed, and the Arlington Street Church, built in 1861, was the most obvious landmark in this scene. The church is still standing, as are the townhouses just to the right of it along Arlington Street, but otherwise all of the other buildings from the first photo are gone. The buildings to the left of the church are on Boylston Street, and most of the Victorian townhouses were demolished long ago as the street became an important commercial area. In the distance, skyscrapers such as the old and new John Hancock buildings and the Prudential Tower show how the southern section of the Back Bay has been extensively redeveloped starting in the second half of the 20th century.