The northwest corner of Washington and Court Streets in downtown Boston in 1891. Image courtesy of the Boston Public Library.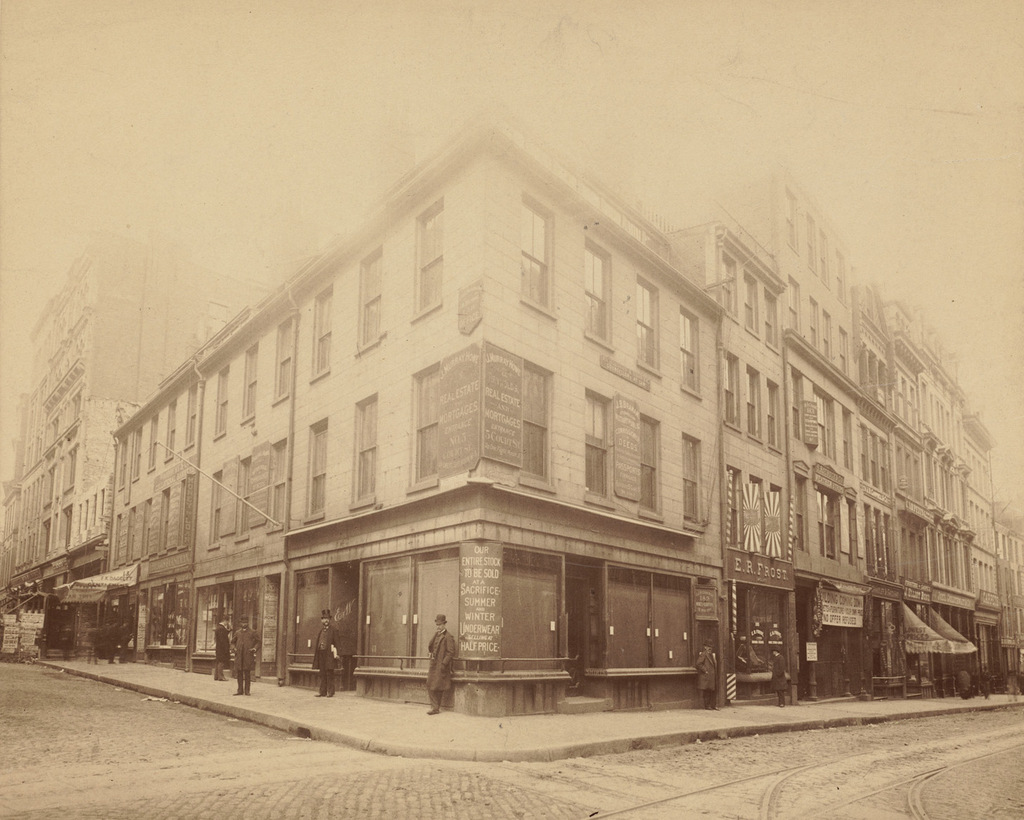 The scene in 2015: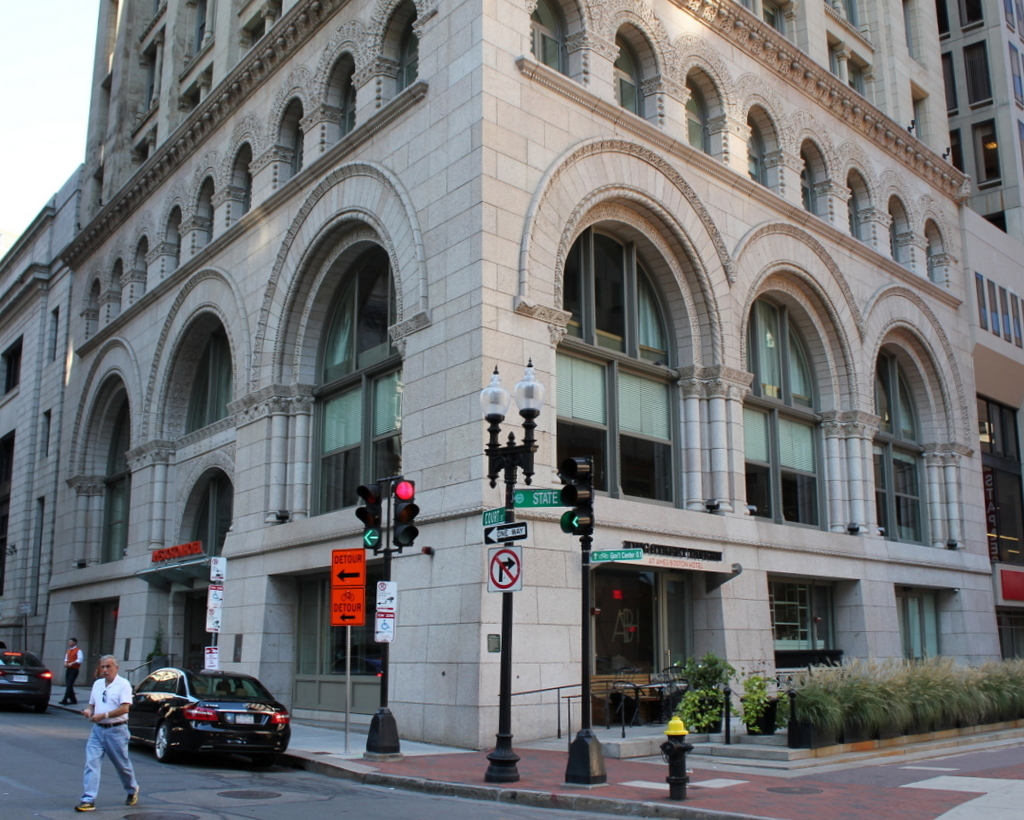 Boston's first skyscraper was the Ames Building, which was completed in 1893 and was the tallest building in the city aside from the steeple of the Central Congregational Church. The first photo was taken shortly before these buildings were demolished to make way for the Ames Building. One of them in the distance to the left appears to already be in the process of demolition, and several of the others feature reminders of their impending doom, including a sign on the corner that reads "Our entire stock to be sold at a sacrifice. Summer and winter underwear selling at half price." Further down Washington Street to the right, another sign reads, "Building coming down. Carpets & furniture at your own price. No offer refused."
The Ames Building was designed by the Boston architectural firm of Shepley, Rutan & Coolidge, and its design reflects the older Romanesque Revival style, which was popular in the 1870s and 1880s, but had largely fallen out of fashion by the turn of the century. In other ways, though, the building represented a transition between the old and the new. Two major limits to early skyscrapers were stairs and structural support; buildings beyond a certain height were impractical because of the amount of climbing to reach the top and the thickness of the walls that would be necessary to support the weight of the upper floors. To solve the first problem, the 13-story Ames Building included modern elevator technology. However, while the 1880s saw the introduction of skyscrapers with a steel skeleton, the Ames Building was instead built with load-bearing masonry walls, which explains the thickness of the granite base. Today, it is listed on the National Register of Historic Places, and it still stands as the second tallest load-bearing masonry building in the world, after Chicago's Monadnock Building.