The Coombs Block at the corner of Main and Park Streets in Springfield, around 1938-1939. Image courtesy of the Springfield Preservation Trust.
The building in 2015: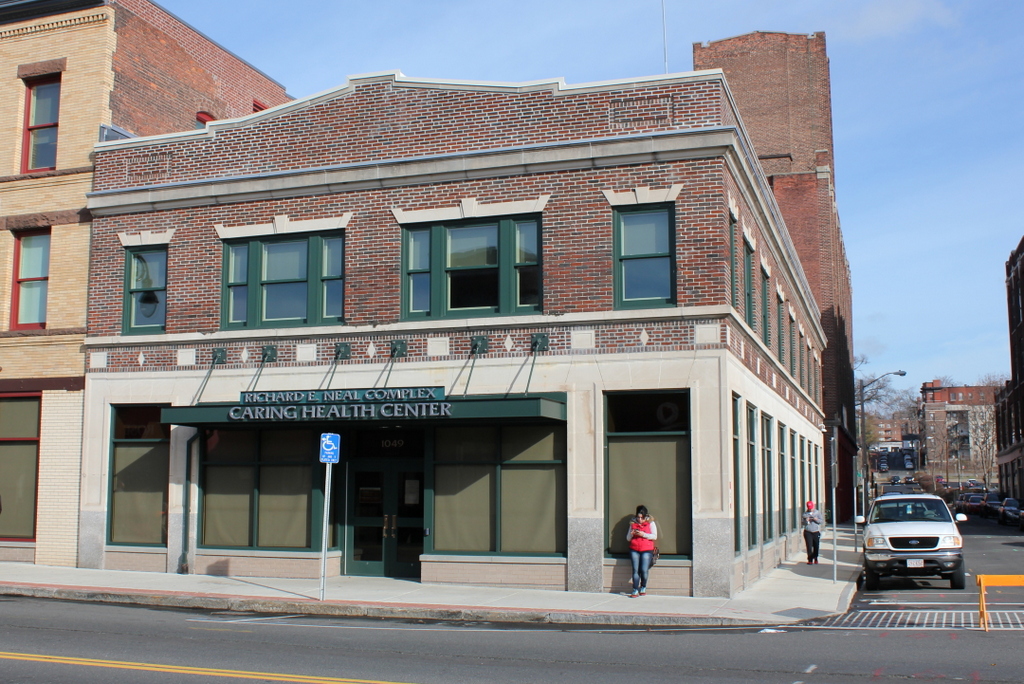 Very little has changed in this view since the first photo was taken in the 1930s. The building here at 1049-1051 Main Street was built in 1914, and for many years it was used as a furniture store, as the sign in the first photo shows. In the 1940s, Hampden Furniture moved into this building and the adjoining one to the left, and they operated here until the company went out of business in 2007. The buildings were sold to the Caring Health Center, and despite suffering damage in the June 1, 2011 tornado, they were repaired and opened in 2014 as the Richard E. Neal Complex, named for the city's former mayor and current Congressman.